15 Best Airbnbs in Yellowstone National Park – Find the Right One For You!
Yellowstone Airbnbs: Are you looking for the best Airbnbs in Yellowstone National Park? There are so many airbnbs near Yellowstone National Park it can be hard to know where to stay.
This useful Airbnb Yellowstone Guide will help you figure out where to stay near the park and find the perfect Yellowstone Airbnb for you! I recommend staying in one of the West Yellowstone Airbnbs as you will be closest to the park.
This list of Airbnbs near Yellowstone has three main locations:
Cody, Wyoming – for the East Gate of Yellowstone
West Yellowstone, Montana – for the West Gate of Yellowstone, West Yellowstone Airbnbs are the best
Gardiner, Montana – for the North Gate of Yellowstone
TLDR: The Best Airbnb, Yellowstone National Park
Thank you for supporting this website written by an American. This post may contain affiliate links. This means I earn a small commission on these links at no extra cost to you.
National Park Entrance Fees
To enter the National Parks, you'll need to pay an entrance fee or have a National Parks Pass also known as American the Beautiful Pass.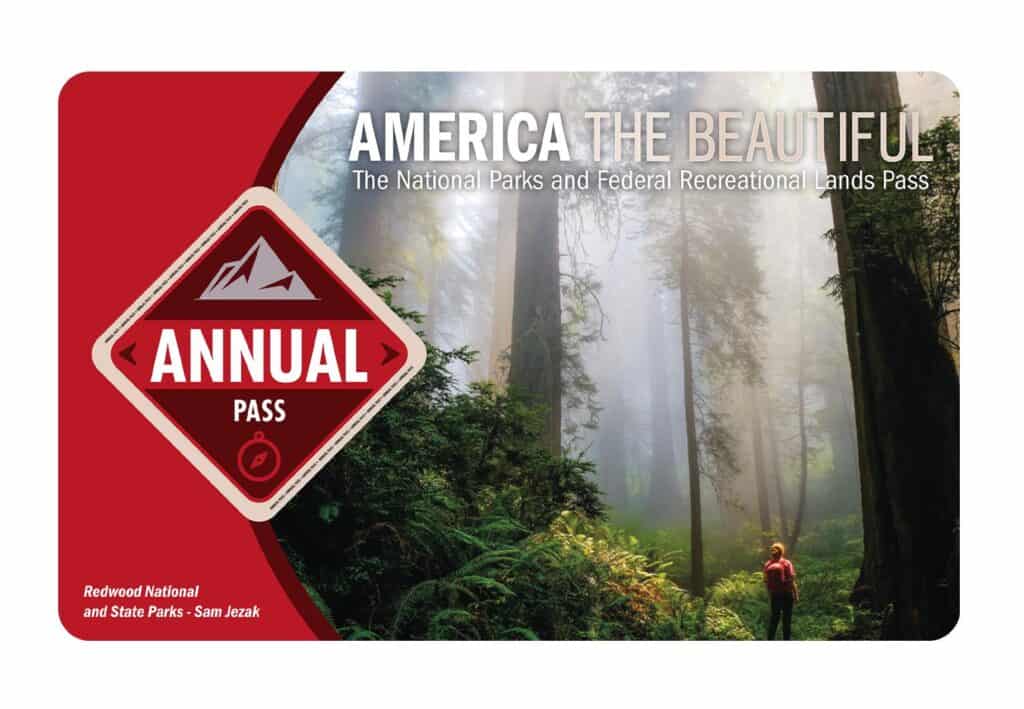 It costs $80 for a yearly America the Beautiful Pass. This gives you access to all national parks and federal areas that charge fees. The America the Beautiful Pass is well worth it!
I purchased my first one in 2016 and it's such a money-saver! Plus 10% of sale proceeds go to the National Park Foundation.
Tips for Visiting Grand Teton National Park
Grand Canyon National Park is perfect for outdoor enthusiasts. There is something for everyone on this list and for different fitness levels. Also, note that it is dry and hot (in the summer), and make sure you know what you are getting into before you start. Here are a few tips for visiting the Grand Canyon:
Bring a reusable water bottle and lots of water! Remember you are in the sun and you will need to drink lots of water. I love my LifeStraw Filtered Water Bottle. I can refill this bottle anywhere and it comes with a carabiner to connect it to my daypack.
Check the Weather – days over 100 degrees are very common. Make sure to check.
Hiking boots or sandals that will protect your feet! I love good shoes. I need all the support and help I can get. I actually love these sandals for hiking and also love these hiking boots.
Bring hiking poles for balance and to protect your knees. I know many experienced hikers (and even amateur ones) think that hiking poles are for old people who lose their balance. Actually, hiking poles can help when going down steep inclines or when scrambling over rocks. They are great to hike with even for the most experienced hiker.
Wear a sunhat. I feel like this whole post is about how high you are in the mountains and how much closer you are to the sun but it is so true. At elevation, you are closer to the sun and more likely to burn. Wear sun protection such as a sun hat and sunscreen.
Be aware of the wildlife. This is the Southwest and you will need to watch out for snakes and other wildlife such as moose or a bear. Please stay away from wildlife and do not feed them. I recommend carrying bear spray as well.
Start Early – If you want to avoid the traffic and the heat you will need to start your hike early. That way it will be nice and cool and the smog will not affect you either.
Leave no trace. If you are new to the concept of Leave No Trace it is all about preserving the environment to ensure it is in the same or better condition when you leave it. This means that you should stick to the trails and carry out everything that you carried in. This is a great explanation of the Leave No Trace principles!
Water shoes are great for water hikes– If you don't have a pair, I highly suggest it as they are affordable. I have an article on the pros and cons of several pairs of water shoes.
Bring Bug Spray and a snack: Be sure to bring everything you need including a snack like a protein bar plus BUG SPRAY.
Where to stay near Grand Canyon National Park
The Grand Canyon makes for a great weekend escape. Fresh air, beautiful scenery and being in nature does a world of good for the soul. I recommend staying as close to the park as possible and even treating yourself with a cabin with a spa pool to relax at night.
If you are taking a road trip remember to reserve a car in advance using Discover Cars .
15 Amazing Airbnbs near Yellowstone National Park
Find the Perfect Airbnb in Yellowstone National Park
Charming Cabin! Perfect Location
New listing! This charming cabin is 1 km from the National Geographic IMAX Theater, 1.1 km from the Yellowstone Historic Center Museum, and 1.2 km from the Grizzly & Wolf Discovery Center in West Yellowstone.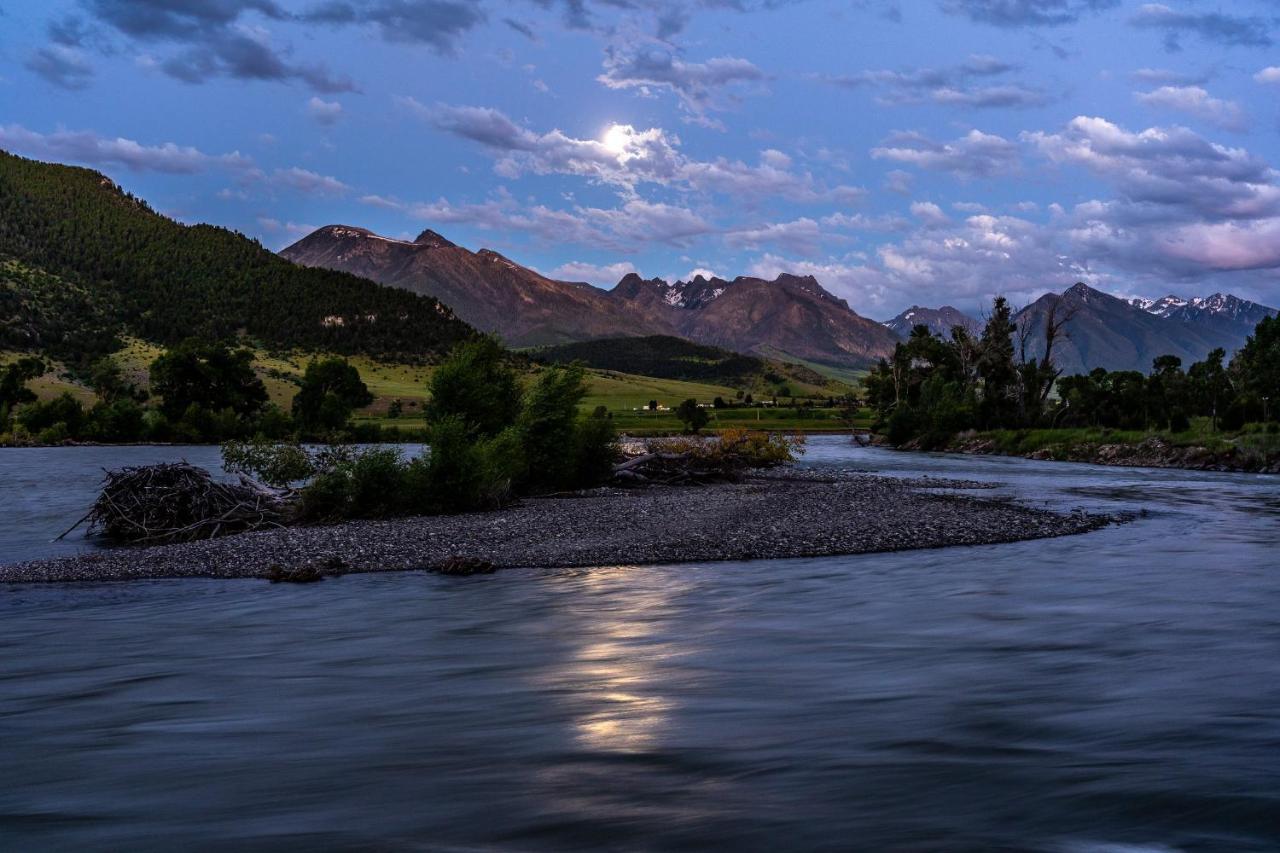 This apartment comes with free WiFi, a TV, a washing machine, and a kitchen with a dishwasher and microwave.
All linens are professionally laundered and the house is thoroughly cleaned. Raven's Heart was originally remodeled for visiting relatives and friends.
The kitchen and bathroom of this small house have radiant floor heat and the living space is quieted by mudrooms on the east and west sides.
A queen bed, double Aerobed sleeper sofa, Hi-speed internet, all new appliances, a vaulted ceiling, and dormer windows give an impression of a much larger space and enjoy a fenced grass area with a three-burner grill when you're outside.
After a day of fishing or exploring the neighborhood, walk a few steps to a popular restaurant with a menu that includes superb cuisine, libations, and typically far too much fun.
Snowmobilers will appreciate the ample space for toy haulers and trailers with block heaters.
Yellowstone National Park West Entrance is 1.8 miles from the apartment, while Paddle On Adventures is 22 km away.
Further, some guests' favorite part of West Yellowstone is this location.
Teton Townhouse – Sleeps 6 – 12, 5 Blocks from Yellowstone's West Entrance
Cabins West Lodging is your 'Home Away from Home' in West Yellowstone, Montana, just six blocks from Yellowstone National Park's main entrance.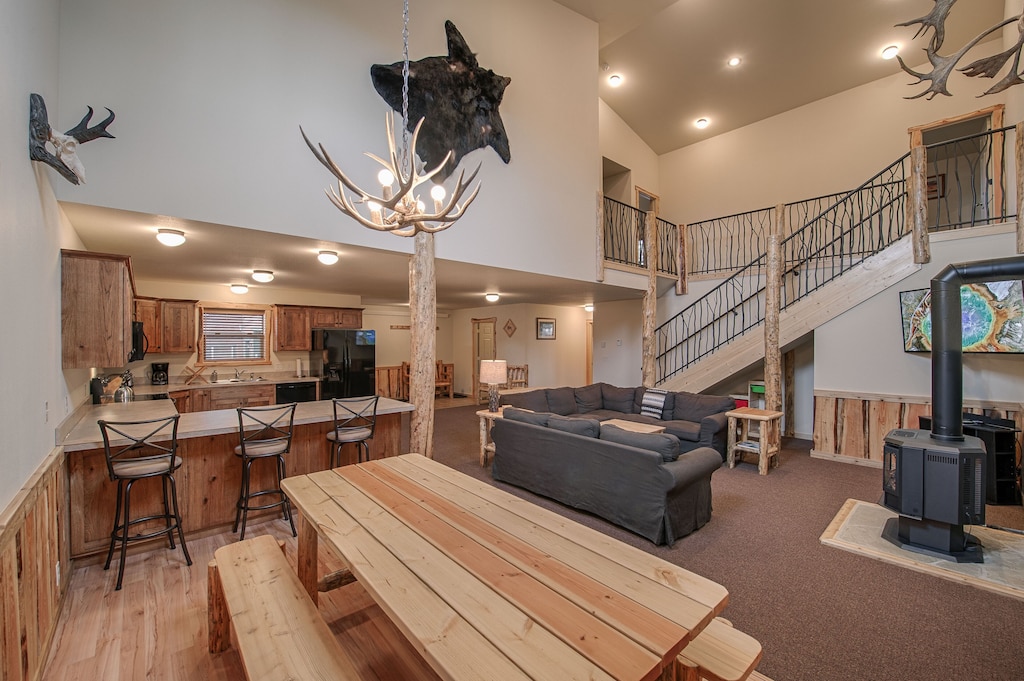 This Teton Townhouse is a two-story, 2500 square-foot rental with a huge kitchen, vaulted living/dining space, four spacious bedrooms, two-and-a-half bathrooms, and a laundry room.
Six queen beds may accommodate up to 12 people. When combined with another of Cabins West Lodging's existing cabins, this newest addition will allow for even larger groups.
This is an excellent starting point for all of your planned Yellowstone activities.
Yellowstone Resort Condo 2BR/2Ba PERFECT WEST GATE LOCATION, This is the one!
Yellowstone Park West Entrance and Yellowstone National Park are both within a mile (2 kilometers) of this condo. There is a kitchen, a fireplace, and a patio in the unit.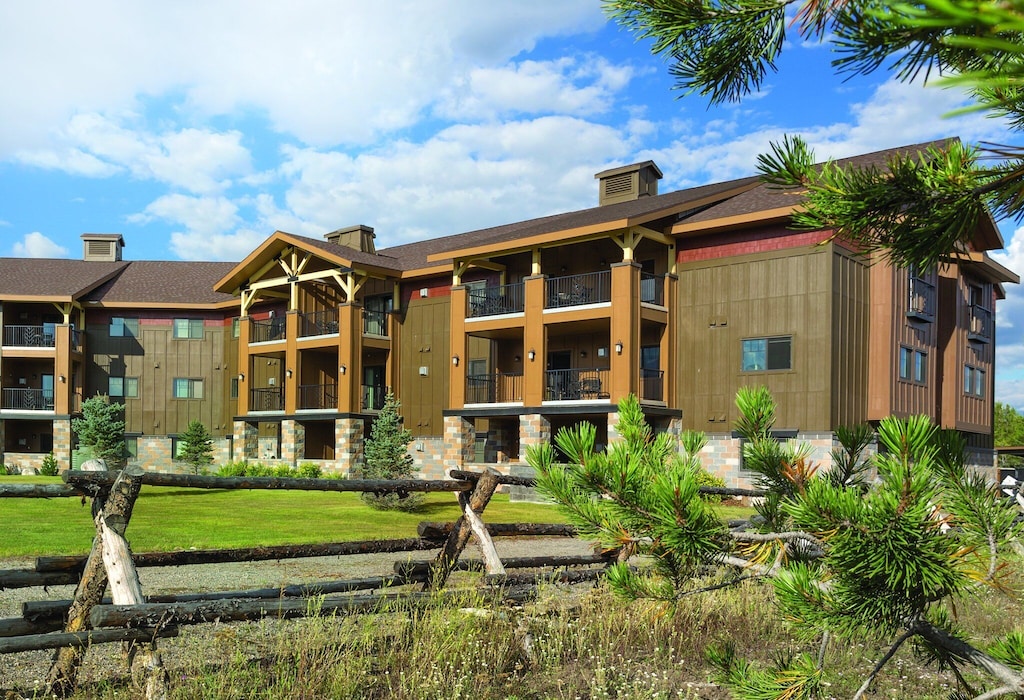 The condo is heated and is equipped with a kitchen, two bathrooms, and a balcony, as well as two bedrooms. A TV with a DVD player is also available. A washing machine, a fireplace, and a coffee maker are among the other usual features.
A gym, a jacuzzi tub, and an arcade/game area are among the amenities available. Barbecue grills are also provided in this family-friendly condo building.
This is a timeshare resort, and it is one of the nicest in town. There is a 24-hour front desk, and the unit is clean when you arrive and clean when you leave for the next guest.
Worldmark resort condo, Brand new Refurbished units
Yellowstone National Park and Yellowstone Park West Entrance are both within a 5-minute drive of this vacation house in West Yellowstone. The Gallatin National Forest is 0.1 miles away, while the Grizzly and Wolf Discovery Center is 0.2 miles away.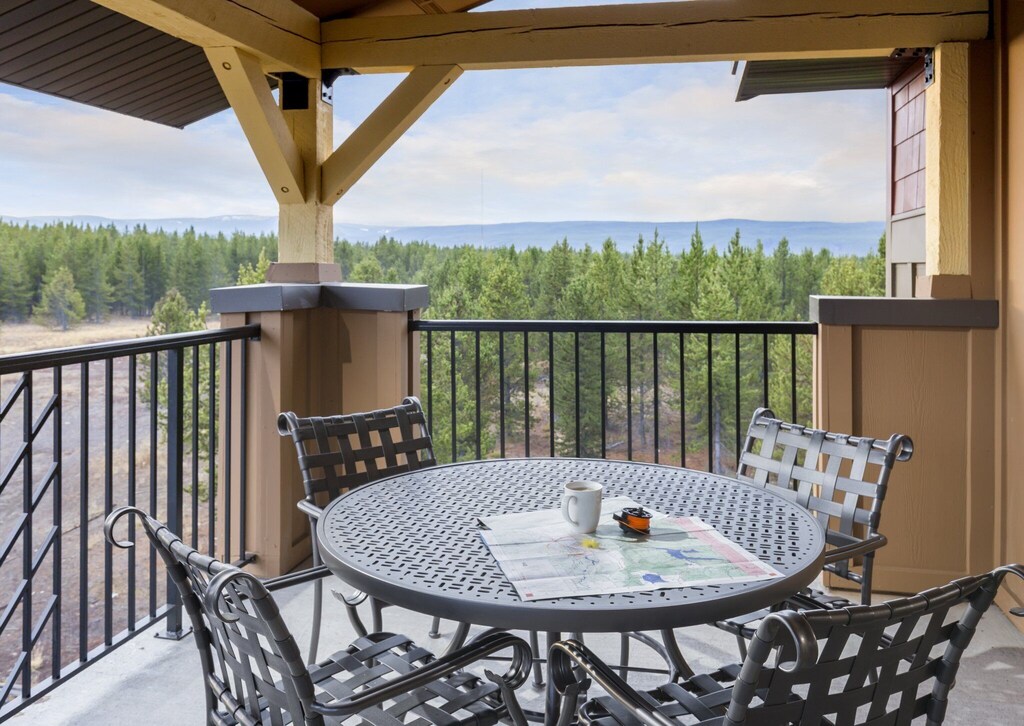 Make yourself at home in this vacation rental that includes a fireplace. A private patio is also available. A refrigerator, an oven, and a stovetop are all included in a kitchen. A phone, a microwave, and a coffee/tea maker are among the amenities.
An indoor pool, a spa tub, and a fitness center are among the hotel's recreational amenities including an internet connection and an onsite parking area. An arcade/game area and BBQ grills are also available at this vacation property.
This is a non-smoking property.
Moose Holiday Home is located 6 miles from Park entrance
9.7 km from the park entrance, Moose in West Yellowstone offers free WiFi and is 9 km from the National Geographic IMAX Theater, Yellowstone Historic Center Museum, and Grizzly & Wolf Discovery Center.
The holiday home has free private parking and is located in an area where guests may enjoy activities like hiking, skiing, and canoeing.
The holiday home features four bedrooms, a satellite television, and a fully equipped kitchen with a dishwasher, microwave, washing machine, refrigerator, and oven. There are also towels and bed linen available.
Take a beautiful walk through the forest service right out the front door, or relax at home with family and friends while watching a movie or playing games. This is a spot that you or your family will undoubtedly enjoy.
This home is also surrounded by trees! For the hunting and snowmobile seasons, the property can also accommodate toy hauler trailers. Come see them and enjoy the snowmobile season with them!
The holiday property is 30 kilometers from Paddle On Adventures and 10 kilometers from Yellowstone National Park West Entrance.
K3 Guest Ranch
This bed and breakfast in Cody, Wyoming was formerly a working cattle ranch and is surrounded by mountains. Each morning, it features trick horses and a Western breakfast cooked over an open fire.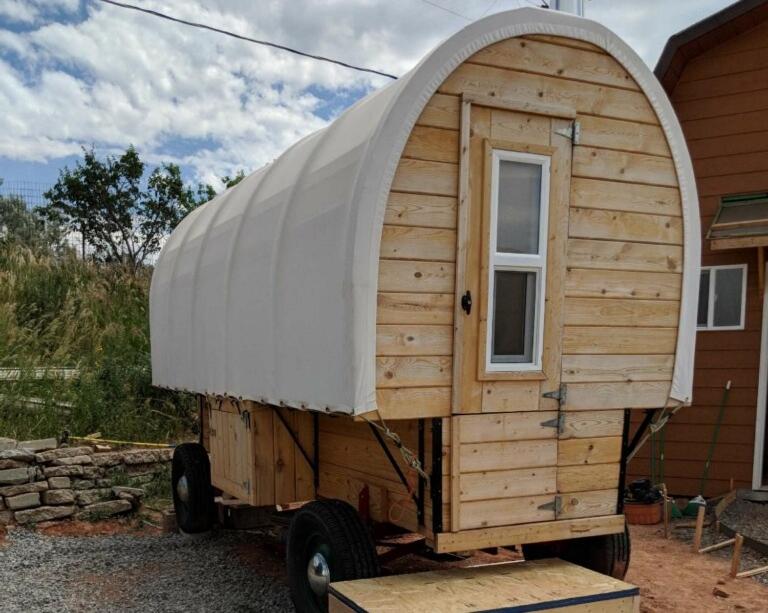 The Sheepherder's Wagon is a real 1897 wagon that has been restored to include a bed and heat and air conditioning. A rustic tent house is another option at K3 Guest Ranch. Both have access to a modern bathhouse.
Guests at K3 Guest Ranch have used to a beautiful room with a DVD player and a variety of movies. The teepee patio is an excellent spot for relaxing and watching wildlife.
K3 Guest Ranch is 9.5 kilometers from Buffalo Bill State Park. Cody, Wyoming's downtown is a 10-minute drive away.
Jackson Hole Hideout
The Jackson Hole Hideout, located 1 hour from Yellowstone National Park, is set on 4 acres of secluded hillside. Every day, a hot, fresh breakfast is given. Free WiFi is also available in all rooms.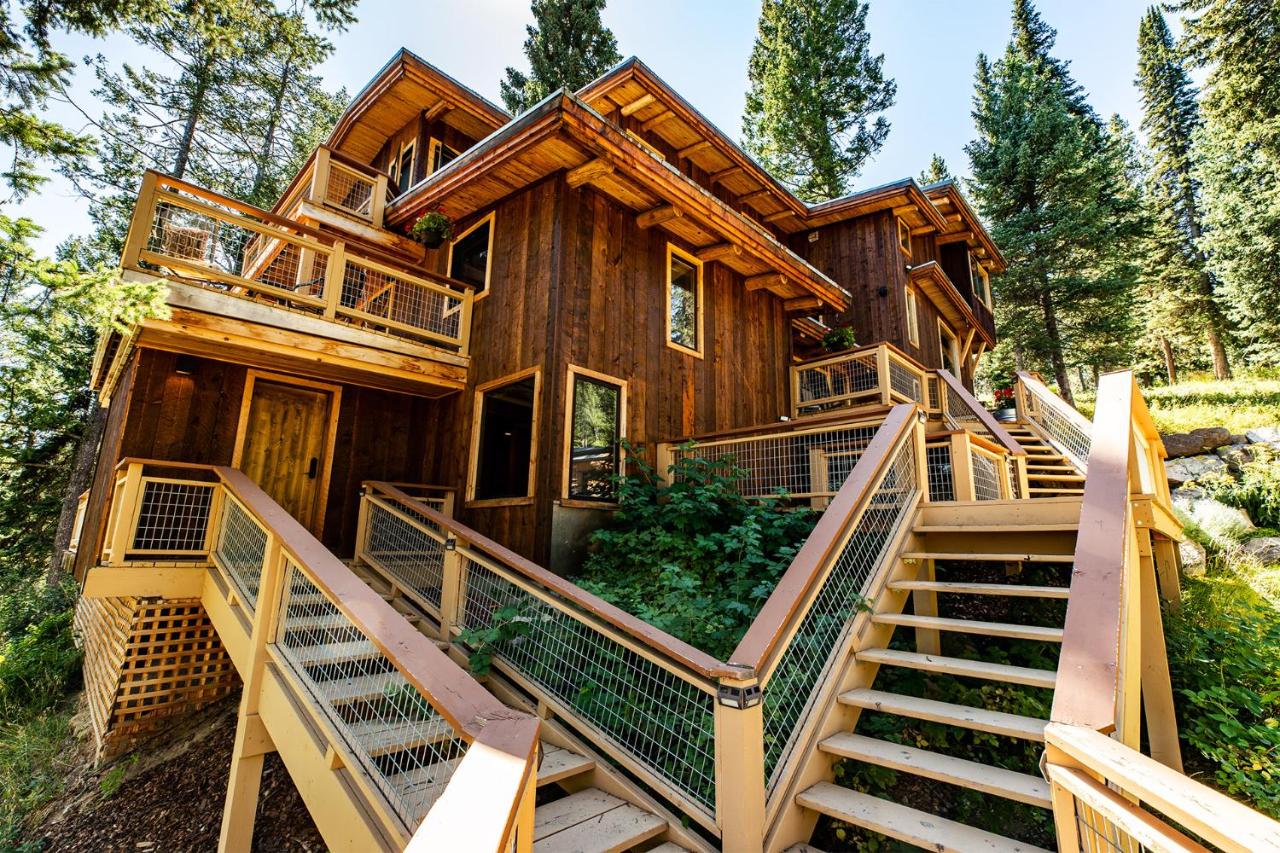 Each rustic room at the Jackson Hole Hideout is comfortably furnished and includes wood-beamed ceilings. Guests can gaze out the large windows and individual patios at the woods and valley vistas, as well as the wildlife on the property. Toiletries are provided in all en suite bathrooms.
After a day of exploration, relax in the spacious lounge, which features a grand stone fireplace. Guests can convene on the outdoor terrace around the fire pit to share stories.
The Jackson Hole Hideout is 15 minutes from downtown Jackson and offers a range of restaurants and stores. It takes 25 minutes to drive to Grand Teton National Park.
Brand New Castle in the Sky
In the heart of West Yellowstone, relax in this one-bedroom retreat. Perfect for couples or small families looking for a quiet getaway on the next western vacation.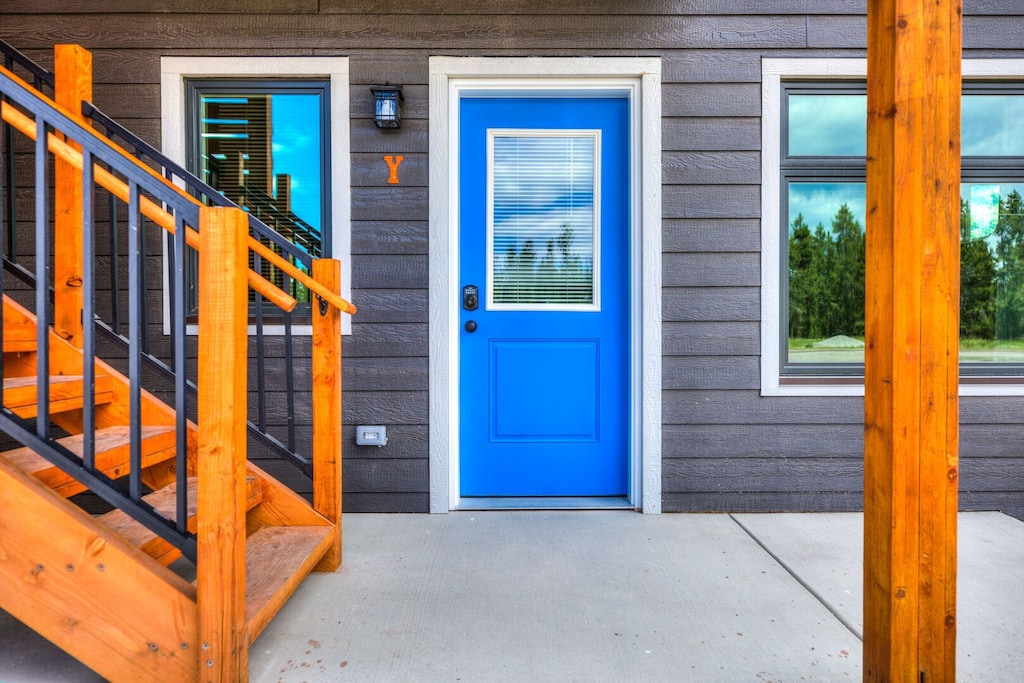 A charming one-bedroom unit just a few steps from the best of West Yellowstone. This is a brand-new structure that is open to the public.
This one-bedroom home offers a well-equipped kitchen with everything you'll need to prepare your favorite meals. A full-sized sleeping sofa, smart TV, and gas fireplace are available in the living room. The welcoming bedroom has also a queen bed, a walk-in closet, and a dresser for additional storage. Moreover, the bathroom features a walk-in shower and sophisticated fixtures, making it ideal for individuals who have difficulty walking around.
You will be able to walk to any of the prominent restaurants and shops after a fantastic day of fishing or exploring the area.
This unit is sure to provide everything you need for a wonderful stay!
Fox Hollow Historic Property
This historic property, built in 1932, is dog friendly and located in the heart of West Yellowstone. Restaurants and shopping are all within walking distance. The West Entrance to Yellowstone National Park is approximately 6 blocks away, making it a fantastic place to start your vacation.
A master bedroom with ensuite bathroom, living room (queen sofa sleeper), complete kitchen, pantry, and second bathroom are all located on the main floor while the washing machine and dryer are in the unfinished basement.
The previous attic has been transformed into two spacious bedrooms, each with a queen bed (no bathroom on this floor). On the staircase, keep in mind that individuals in 1932 were significantly shorter than they are today!
The Internet service is a high-speed direct fiber optic connection that allows you to stream TV services (including Netflix and Disney+ accounts) and attend Zoom meetings. The front and back yards are fenced in, and there is plenty of room for your dog to run around.
This updated property can accommodate the entire family, including Fido, whether they are visiting for vacation or want to "escape."
Arrowhead Condos Unit 4
Arrowhead Condos Unit 4 is your Yellowstone getaway. A well-equipped, furnished two-bedroom condominium with one bathroom and a full kitchen. Each bedroom in Unit 4 contains one queen bed and a self-inflating air mattress (twin) for extra sleeping space.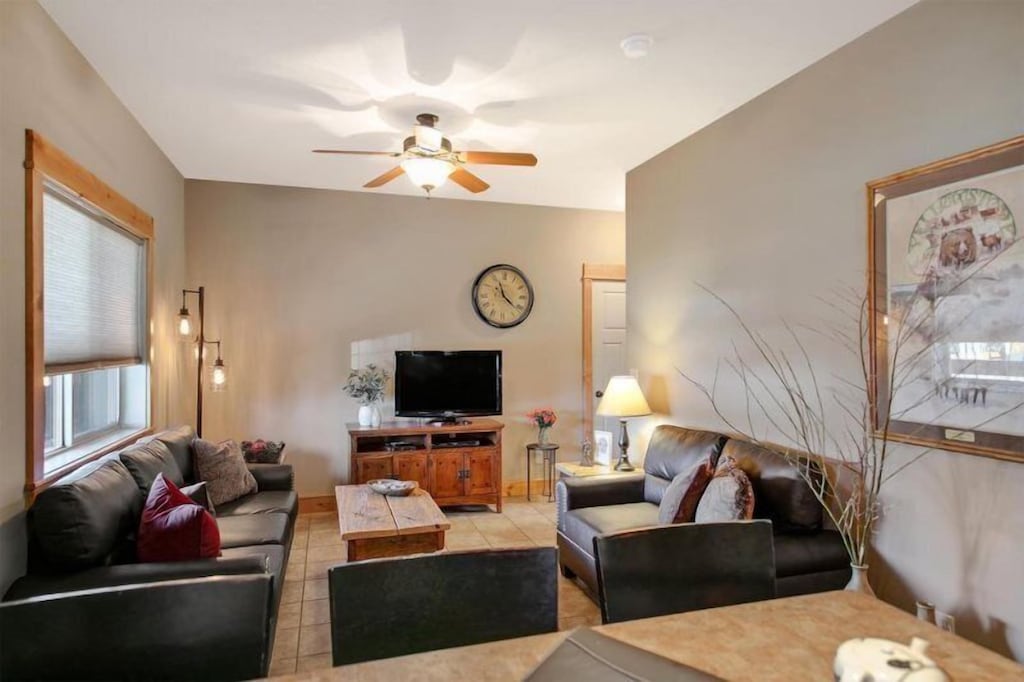 The home is air-conditioned and comes with a kitchen and a balcony. Free WiFi and a TV with a DVD player are available to guests. A washing machine, a coffee maker, and an ironing board are among the other usual features. Barbecue grills are also available to guests.
The well-equipped kitchen can handle any type of cooking or baking. The open living-dining floor design offers all of the conveniences of home, including a lovely living room where you can unwind and organize your day's activities. In-floor heat is also offered in your unit for those cool summer mountain mornings or cold winter evenings.
This unit can accommodate up to 4 adults and a total of 5 people.
Luxurious Rental Next to Yellowstone Park. Close to Downtown
This lovely property is just a few streets from Yellowstone National Park and downtown West Yellowstone.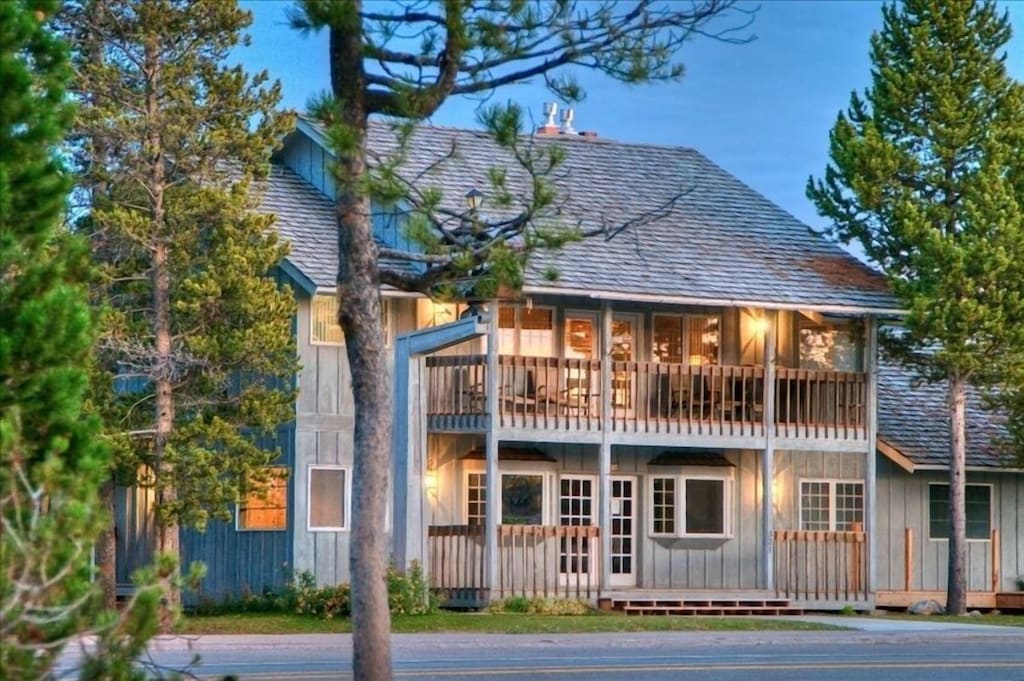 The facilities include tile and carpet floors, Corian worktops, a tile shower, and a huge jetted tub. A wine refrigerator is included in the kitchen. There's also a gas fireplace, satellite TV, a 55-inch flatscreen, DVD, and Wi-Fi.
Furthermore, there is a large deck with a gas BBQ grill and outdoor chairs overlooking the street. Leather furniture, a spacious dining room table, luxurious bedrooms, and lavish bathrooms will make you feel at ease.
This is also only minutes from the world's best fishing! The rivers Madison, Gallatin, Firehole, Yellowstone, and Henry's Fork are all near together. Also visit Hebgen, Henry's, and Yellowstone Lakes! These are all outdoor activities you will surely enjoy.
In Town! Gate Entrance
This comfortable three-bedroom, two-bathroom property is located in the heart of West Yellowstone, just a few blocks from restaurants, stores, and entertainment.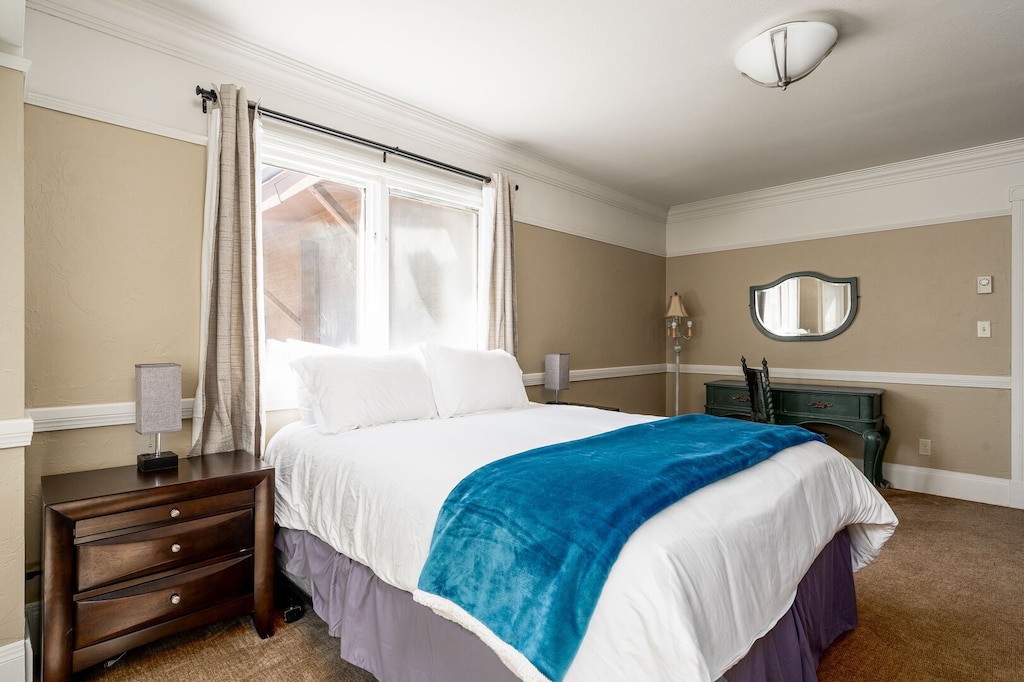 This home is fantastic for anyone searching for an off-road adventure, with convenient access to all of West Yellowstone's snowmobile and UTV/ATV trails and ample parking for toy haulers.
When you first enter into Legacy West on the main level, you'll note the large kitchen and dining space. This spacious, well-equipped kitchen is suitable for preparing all of your favorite home-cooked foods during the holidays and other special occasions. A huge family room and sunroom on the main floor are ideal for resting after a long day exploring Yellowstone National Park.
Your master bedroom with a private bathroom is likewise located on the main level. The home's first of two guest bedrooms are also on the first level. All of the bedrooms have vintage furniture from Yellowstone National Park, which is truly a gem!
A second family room with a large flat screen TV can be found on the basement floor, perfect for hosting a fun evening movie night! The second kitchen/bar space is ideal for entertaining your family and friends while on a Yellowstone vacation.
The large game room features a pool table and games for people of all ages. A second guest room, laundry room, and full bath with shower/tub combo are also located on this level.
This home is perfect for large groups/families looking to take advantage of everything the Greater Yellowstone Area has to offer, with two family rooms, two kitchens, and a spacious gaming room.
Recent Posts