15 Best Flagstaff Airbnbs – For All Budgets
Airbnb Flagstaff: Are you looking for the best Airbnbs in Flagstaff, AZ? Whether you are looking for a place to stay near the Grand Canyon or exploring northern AZ, there is a Flagstaff Airbnb for everyone on this list.
This is the ultimate Airbnb Flagstaff accommodation guide and has something for everyone on this list.
Thank you for supporting this website written by an American. This post may contain affiliate links. This means I earn a small commission on these links at no extra cost to you.
National Park Entrance Fees
To enter the National Parks, you'll need to pay an entrance fee or have a National Parks Pass also known as American the Beautiful Pass.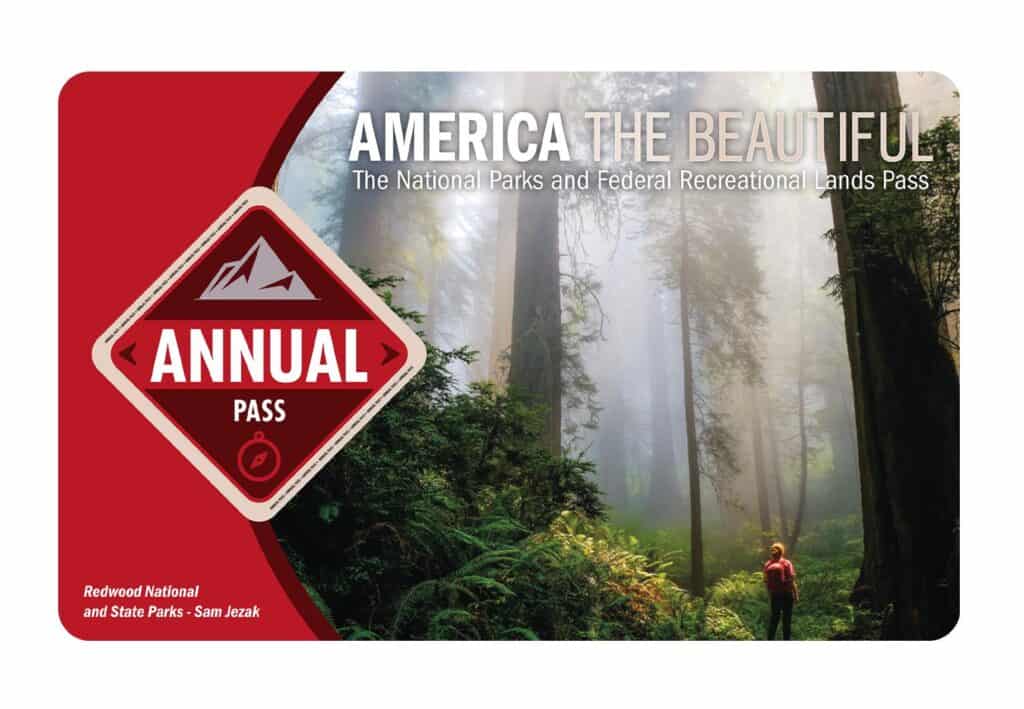 It costs $80 for a yearly America the Beautiful Pass. This gives you access to all national parks and federal areas that charge fees. The America the Beautiful Pass is well worth it!
I purchased my first one in 2016 and it's such a money-saver! Plus 10% of sale proceeds go to the National Park Foundation.
Tips for Visiting Grand Teton National Park
Grand Canyon National Park is perfect for outdoor enthusiasts. There is something for everyone on this list and for different fitness levels. Also, note that it is dry and hot (in the summer), and make sure you know what you are getting into before you start. Here are a few tips for visiting the Grand Canyon:
Bring a reusable water bottle and lots of water! Remember you are in the sun and you will need to drink lots of water. I love my LifeStraw Filtered Water Bottle. I can refill this bottle anywhere and it comes with a carabiner to connect it to my daypack.
Check the Weather – days over 100 degrees are very common. Make sure to check.
Hiking boots or sandals that will protect your feet! I love good shoes. I need all the support and help I can get. I actually love these sandals for hiking and also love these hiking boots.
Bring hiking poles for balance and to protect your knees. I know many experienced hikers (and even amateur ones) think that hiking poles are for old people who lose their balance. Actually, hiking poles can help when going down steep inclines or when scrambling over rocks. They are great to hike with even for the most experienced hiker.
Wear a sunhat. I feel like this whole post is about how high you are in the mountains and how much closer you are to the sun but it is so true. At elevation, you are closer to the sun and more likely to burn. Wear sun protection such as a sun hat and sunscreen.
Be aware of the wildlife. This is the Southwest and you will need to watch out for snakes and other wildlife such as moose or a bear. Please stay away from wildlife and do not feed them. I recommend carrying bear spray as well.
Start Early – If you want to avoid the traffic and the heat you will need to start your hike early. That way it will be nice and cool and the smog will not affect you either.
Leave no trace. If you are new to the concept of Leave No Trace it is all about preserving the environment to ensure it is in the same or better condition when you leave it. This means that you should stick to the trails and carry out everything that you carried in. This is a great explanation of the Leave No Trace principles!
Water shoes are great for water hikes– If you don't have a pair, I highly suggest it as they are affordable. I have an article on the pros and cons of several pairs of water shoes.
Bring Bug Spray and a snack: Be sure to bring everything you need including a snack like a protein bar plus BUG SPRAY.
Where to stay near Grand Canyon National Park
The Grand Canyon makes for a great weekend escape. Fresh air, beautiful scenery and being in nature does a world of good for the soul. I recommend staying as close to the park as possible and even treating yourself with a cabin with a spa pool to relax at night.
If you are taking a road trip remember to reserve a car in advance using Discover Cars .
15 Amazing Airbnbs in Flagstaff, Arizona
Pristine Flagstaff Cabin with Decks & Mountain Views
Staying at this Pristine Cabin will provide you with jaw-dropping views, a fantastic location, and excellent amenities, to name a few. It is one of the top Cabins for rent in Flagstaff, and it was constructed with family gatherings and high-end Arizona vacations in mind.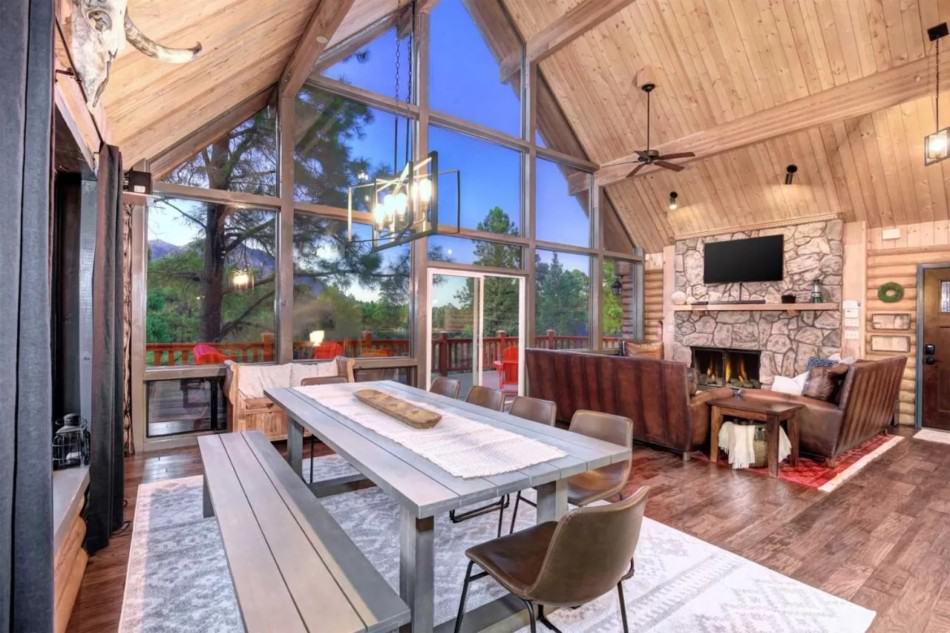 Pristine Flagstaff Cabin with Decks and Mountain Views is located in Flagstaff, 3.9 km from The North Pole Experience, 7 km from Northern Arizona University, and 8 km from Flagstaff Plaza Shopping Center. A balcony is available to guests staying at this vacation rental.
This vacation rental has 6 bedrooms, a cable flat-screen TV, and a dishwasher in the kitchen. The holiday house provides towels and bed linen. This vacation rental cabin has a rustic yet polished interior with modern facilities. A kitchen, two stone fireplaces, a game room with billiards, and a wet bar are among the amenities.
This big and family-friendly cabin can seat up to 12 people, making it ideal not just for family gatherings but also for any type of large party. This location will attract both children and adults because it has a children's playground on-site and is close to a ski resort.
Tiny Mountain View Sauna Cabin on 1.5 acres in the Coconino National Forest
Tiny house on 1.5 acres in Coconino National Forest. Dog friendly. Featured in American Eagle Outfitters worldwide holiday campaign. Dog friendly. Epic stargazing. 10 minutes to historic downtown, Route 66, and Lowell Observatory.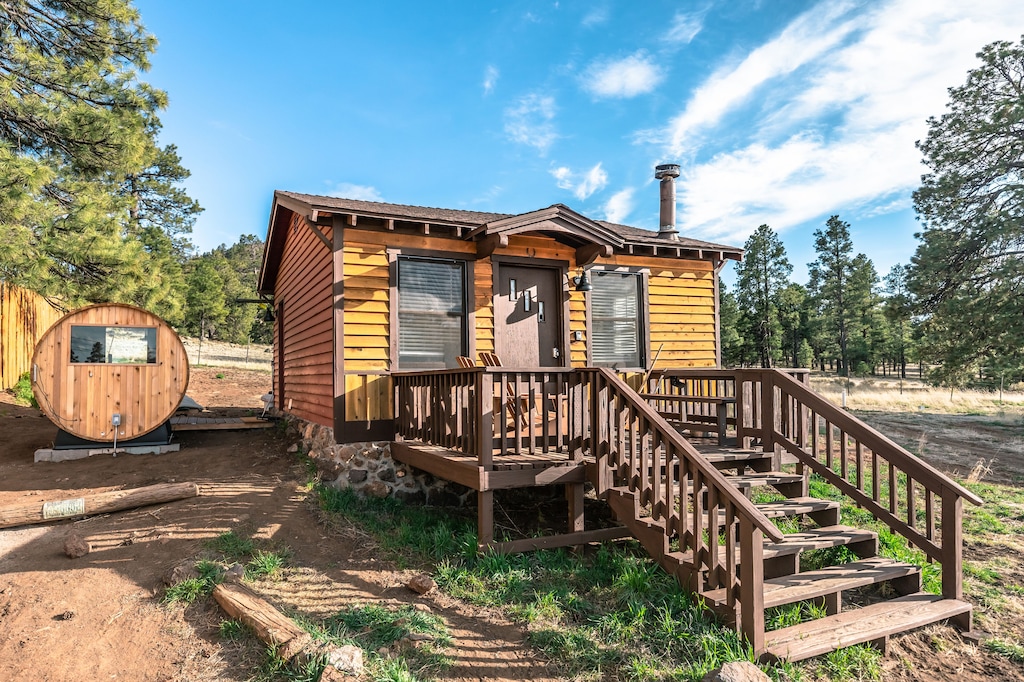 Its 15 minutes to Walnut Canyon, Sunset Crater, Wupatki National Parks, NAU, and Twin Arrows Casino. 30 minutes to Meteor Crater, Oak Creek, and Sedona. 90 minutes to GRAND CANYON National Park, Lake Powell, Horseshoe Bend, Antelope Canyon, and Petrified Forest National Park. 2.5 hrs to Monument Valley.
Flagstaff Cabin with Fireplace and Pit on 5 Acres
This vacation rental features four bedrooms, a cable flat-screen television, and a kitchen. The holiday home provides towels and bed linen.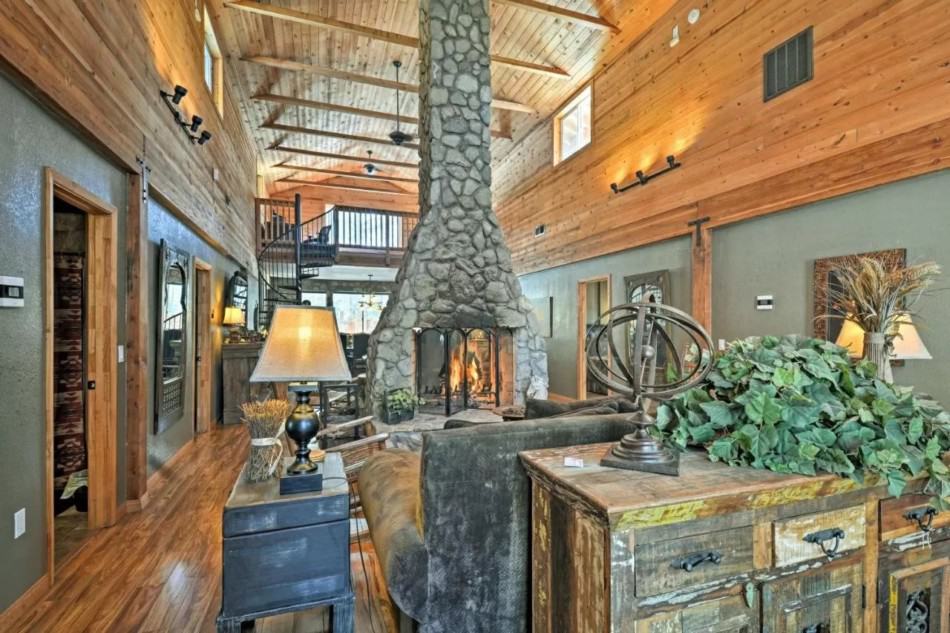 Its highly private location, barn-style building, and luxurious living area make it ideal for any type of event, whether with family or friends, or even both.
This luxurious cabin features an inside fireplace, an outdoor fire pit, a stylish interior, a patio, a fully equipped kitchen, and much more. The cabin is stylish and pleasant, with high ceilings, a spiral staircase, a loft overlook, wood and stone accents, and, of course, modern furnishings.
The holiday home is 12 kilometers from the Coconino County Fairgrounds, while the Greater Flagstaff Chamber of Commerce is 6 kilometers distant. Flagstaff Cabin with Fireplace is 13 kilometers from Flagstaff Pulliam Airport.
You shouldn't miss out on staying in this "Flagstaff Cabin" if you wish to get away from a hectic week and have a pleasant and unforgettable trip to Flagstaff.
Flagstaff Chalet
If you've never stayed in a cabin before, this is a fantastic opportunity to do it while staying at Flagstaff Chalet.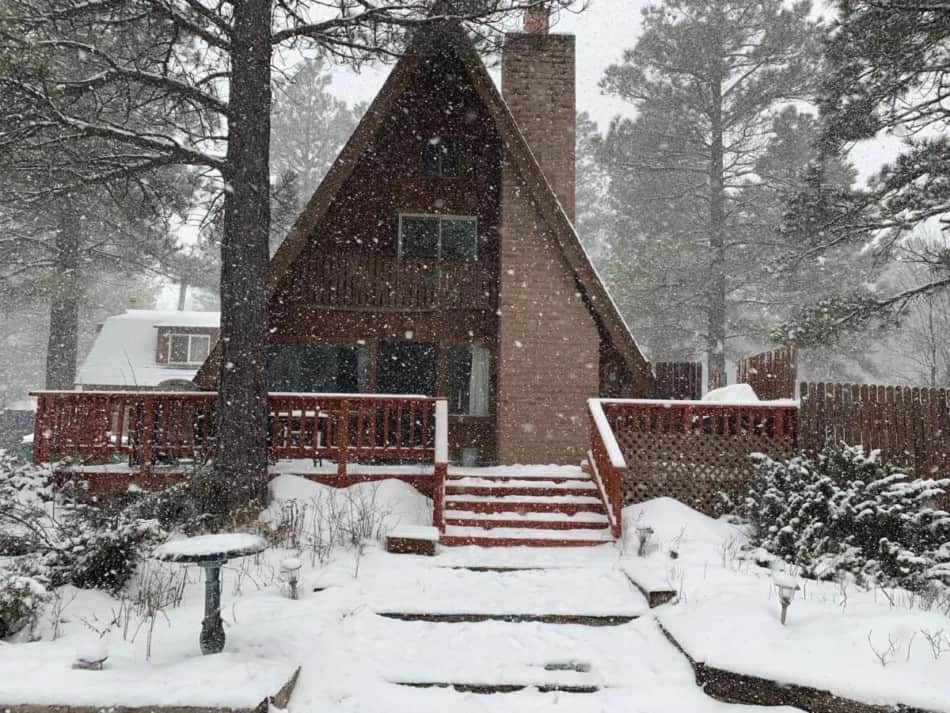 Flagstaff Chalet is located in Flagstaff, 13 km from Northern Arizona University and 15 km from The North Pole Experience.
It features free WiFi, air conditioning, a garden, and barbeque amenities. The vacation home has free private parking and is located in an area where guests may enjoy activities like hiking, skiing, and billiards.
3 bedrooms, 2 bathrooms, bed linens, towels, a flat-screen TV with cable channels, a dining area, a fully equipped kitchen, and a patio with garden views are all included in the holiday home.
Guests can relax in the spa and health center, play table tennis, or rent a car to see the sights. Ski storage, a children's playground, and a terrace are all available at the holiday home.
This property is exceptionally spacious and can accommodate up to 10 guests, making it ideal for family gatherings.
There are several activities available here, including ping pong, pool, foosball, and other games. This is a great venue to hold family reunions or get-togethers with friends, or if you just want a more spacious option to a hotel.
Cabin with Mountain View and Hot Tub by Continental Golf

Continental Golf has a Mountain View Cabin with a Hot Tub in Flagstaff. There is also a patio on this property.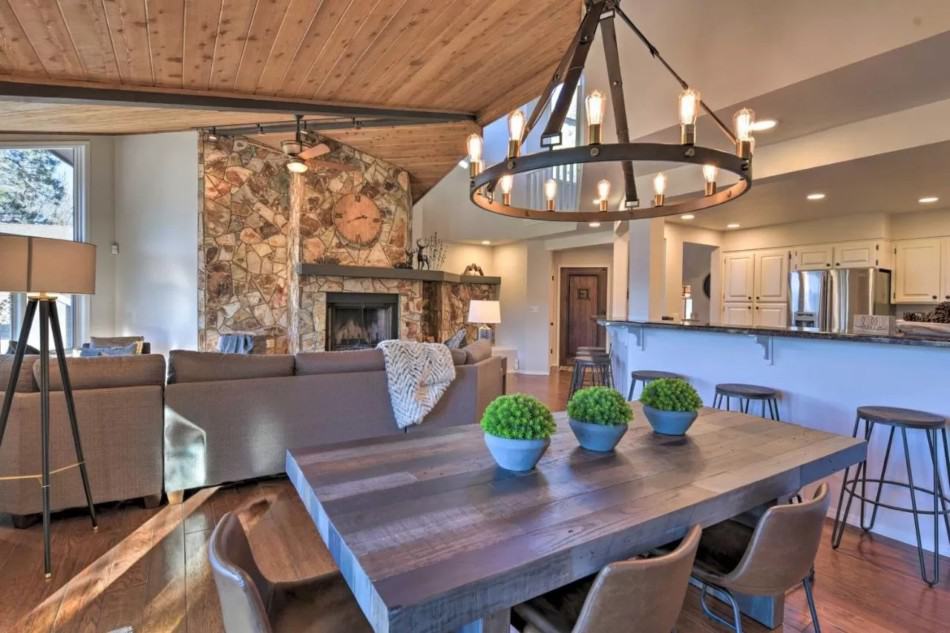 This property has been totally refurbished, including new furniture and central air conditioning. It also has a clean, comfortable ambiance that is ideal for anyone looking for outdoor adventures in Flagstaff.
The holiday home has 4 bedrooms and a fully equipped kitchen, as well as access to a balcony. This accommodation includes towels and bed linen. Skiing is also available nearby.
This cabin boasts a great outdoor space that includes decks with golf course views, a gas grill, a hot tub, a fire pit, and an outdoor dining table, in addition to its lovely internal living space. Overall, this is a fantastic place for families to gather.
The holiday home is 4.4 kilometers from the North Pole Experience, and Northern Arizona University is 8 kilometers away. The property is 17 kilometers from Flagstaff Pulliam Airport, which is the nearest airport.
Huge and Classic House in Downtown Flagstaff
If you've never been to a large, traditional home before, now is the time to do so by booking this Airbnb with your family or friends.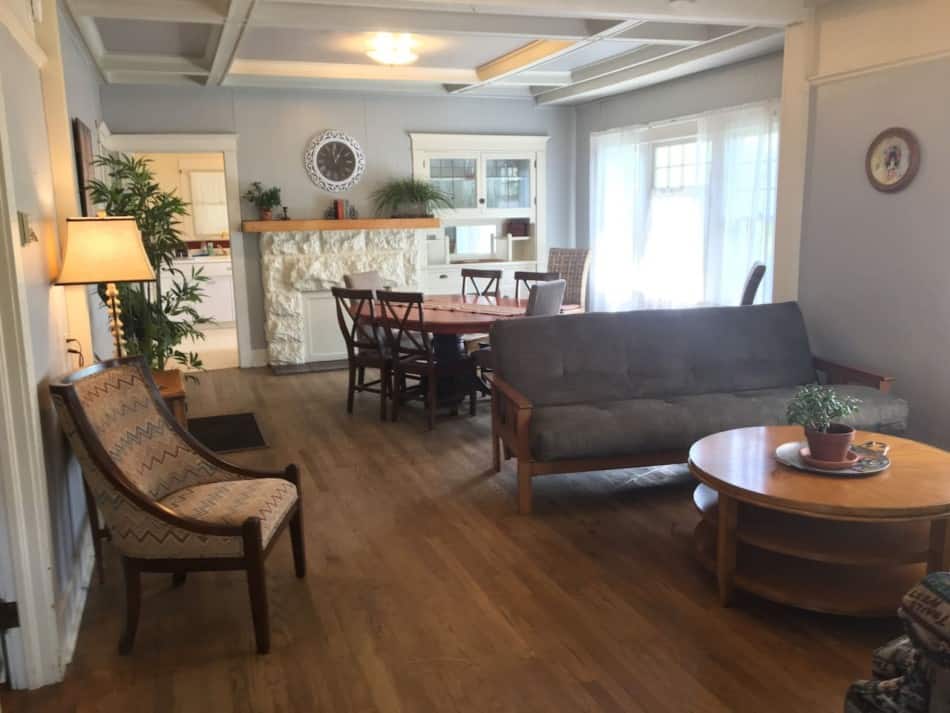 This wide and cheerful family home is located in historic downtown Flagstaff, within walking distance of many of Flagstaff's top attractions. There is a patio on this property.
The house has two large bedrooms with four beds, a pleasant living area, one bathroom, a large kitchen with all of the necessary cooking appliances, and more.
Despite the fact that there is no television, you may still enjoy and use the high-speed internet provided by the host. This is a truly nice spot to visit when in Flagstaff, and it can accommodate a large group of up to ten people.
Beautiful New Townhome nestled in the Pines
In a new area, there is a beautiful brand new townhouse. This 2 Bedroom/ 2 Bath home is nestled in the beautiful pines and has everything you need to relax and enjoy all that Northern Arizona has to offer.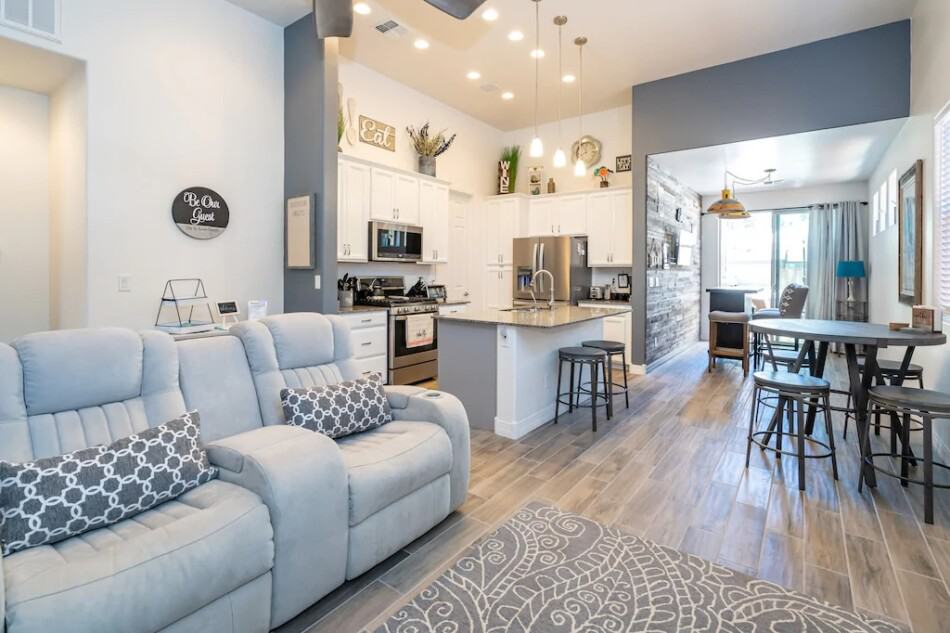 The bunk room is ideal for children and accommodates 4 people. The master bedroom contains a king-size adjustable bed. In the morning, unwind with a glass of wine or beer, a cool root beer, or a cup of coffee at this bar.
The kitchen offers everything you need to prepare a meal, and the back terrace and front porch are perfect for enjoying Flagstaff's cold weather.
Single-level Beautiful Continental Country Club home with Gourmet Kitchen
This is a stunning built home on one of Northern Arizona's most beautiful golf courses! The views of the fairway, green, lake, and Mount Elden from the 8th tee at Aspen Valley Golf Club are breathtaking.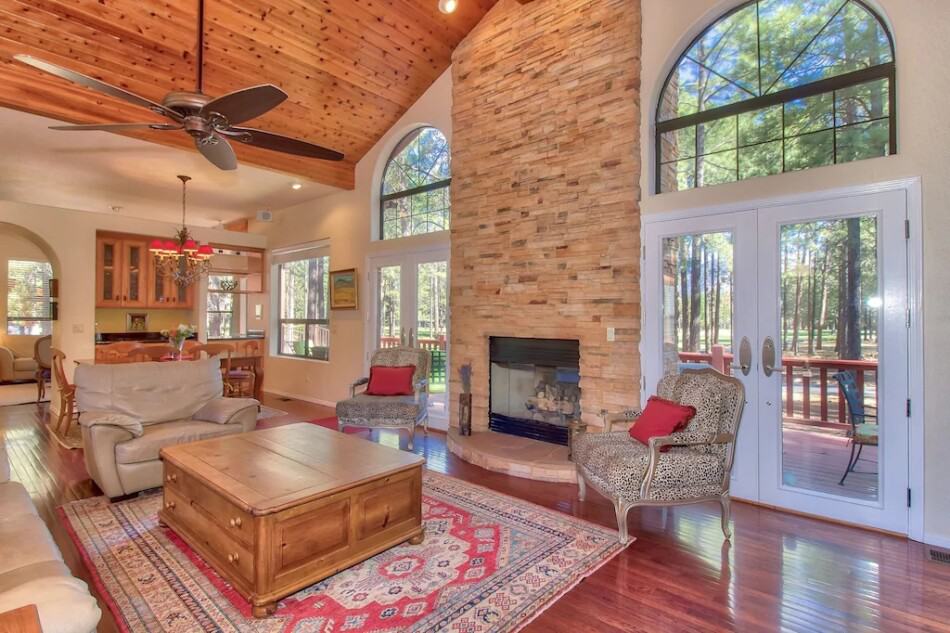 Rich cherry hardwood flooring, a lovely great room with vaulted tongue and groove ceiling, and a beautiful redwood deck overlooking the golf course are all features of this single-level, three-bedroom, split floor plan.
The chef's kitchen is fantastic, with a wide central island for gatherings with family and friends, gorgeous maple cabinetry, custom granite, a double oven, and a spacious walk-in pantry.
In the very private, European-style courtyard, take advantage of Flagstaff's fantastic summer weather. Relax in the enormous master suite and bath, which features separate vanities, a walk-in shower, and a jacuzzi tub in the evening. This is a fantastic home!
Flagstaff is a college town at an elevation of 7000 feet. The house is 1.5 hours from Grand Canyon National Park, 45 minutes from Sedona (dining, hiking, mountain biking, rock climbing), and 2 hours from Antelope Canyon.
Cotton's Cabin
This lovely Flagstaff townhouse is ideal for a group of friends or family. Continental Golf has a Cabin with a Mountain View and a Hot Tub in Flagstaff. There is a patio on this property.
It accommodates 8 people and has 3 bedrooms and 3.5 bathrooms. It also comes with standard features like a full kitchen, two-car garage, and a patio with views of a mature pine forest. It's in a quiet, well-kept area with a tranquil view, and you'd feel right at home here. Skiing is also available nearby.
This is the ideal getaway home if you want to be close to downtown and have access to various trails. In addition, the host is fantastic at making her visitors feel at ease and cared for.
Flagstaff Condo – walk to restaurant/bar – Northern Arizona Mountain Getaway
Every morning at this mountain retreat, you'll look forward to waking up with a freshly brewed cup of coffee on the private terrace.
Spend your warm Arizona days exploring the surroundings, from the golf course to historic downtown Flagstaff. Dine out at one of the numerous local eateries for lunch or dinner, or prepare your own masterpiece. Enjoy the dark sky of Flagstaff in the evenings.
When you book this cozy condo, which comfortably sleeps 6, gather your loved ones and pack your bags for a quiet Flagstaff vacation. This property, located at an elevation of 7,000 feet and across the street from a public golf course on one side and a pitch and putt course on the other, promises a refreshing retreat.
The fully remodeled home has 900 square feet of beautifully appointed living space on the inside, with bamboo flooring, an open floor plan, a tank-less hot water heater, and huge windows that let in plenty of natural light.
Relax and unwind while watching the options on the smart tv next to the cozy gas fireplace in the living area, or conversing with the group's chef in the fully equipped kitchen, which includes stainless steel appliances, marble counter-tops, and a double basin farm sink, allowing you to prepare delectable homemade meals.
Drive 10 minutes to historic downtown Flagstaff to sample local cuisine and peruse unique stores, or visit the world-renowned Lowell Observatory to learn about astronomy.
Outdoor enthusiasts will enjoy hiking or biking the various trails in the vicinity, or perhaps taking a day trip to the Grand Canyon, where they may spend the entire day marveling at nature's grandeur.
Luxury Tiny Home in Northern AZ Wilderness
The Coconino and Kaibab forests are nearby, and this magnificent yet modest home is situated on 2 acres of woodland ground.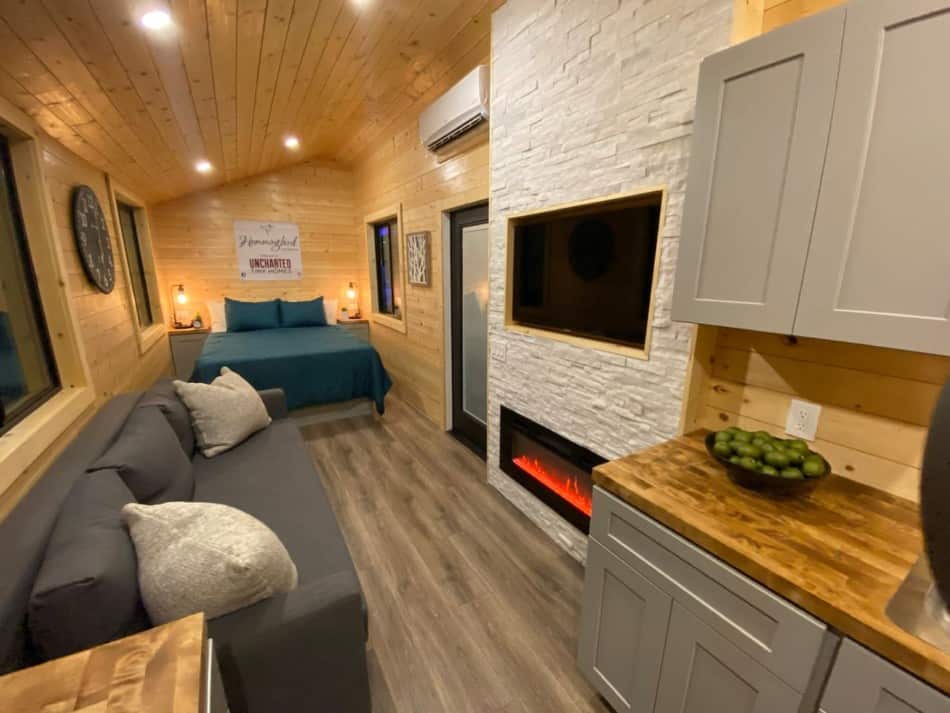 Downtown Williams is about 25 minutes distant, and downtown Flagstaff is only 30 minutes away. It features all of the necessities, including a queen-sized bed, kitchen, air conditioning, as well as plenty of parking spaces.
The holiday home has 4 bedrooms and a fully equipped kitchen, as well as access to a balcony. Since this is a tiny house, only three people can sleep comfortably. This accommodation includes towels and bed linen. Skiing is also available nearby.
The property on which this house is situated is so large and is surrounded by trees that it will instantly revitalize your spirit. This is a wonderful area to go away from in the National Forest if you're seeking a great place to stay.
Flagstaff Hometel Suites
The name "Hometel" comes from the fact that it is both a home and a hotel, making it perfect for small families, couples, and lone travelers.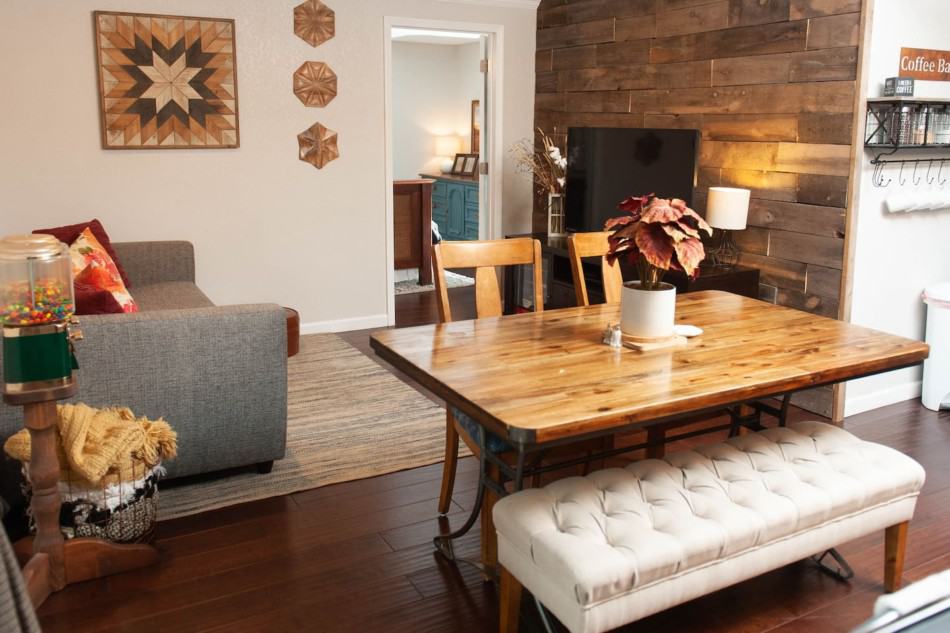 It is close to NAU, Sedona, Snowbowl, and downtown, as well as some of the best things to do in Arizona. It's also a wonderful place to visit if you want to see the Grand Canyon.
This hotel has a private kitchen and dining area, two bedrooms that can sleep up to five people, cable TV, WiFi, and more. In addition, there is a private full-size washing and dryer in the unit, as well as extra linens and pillows. This is a family-friendly environment, and the hosts are fantastic at greeting visitors.
Cozy Apartment Above the Historic Brewing Company
This cozy apartment, located in the heart of downtown Flagstaff, is every millennial's dream space.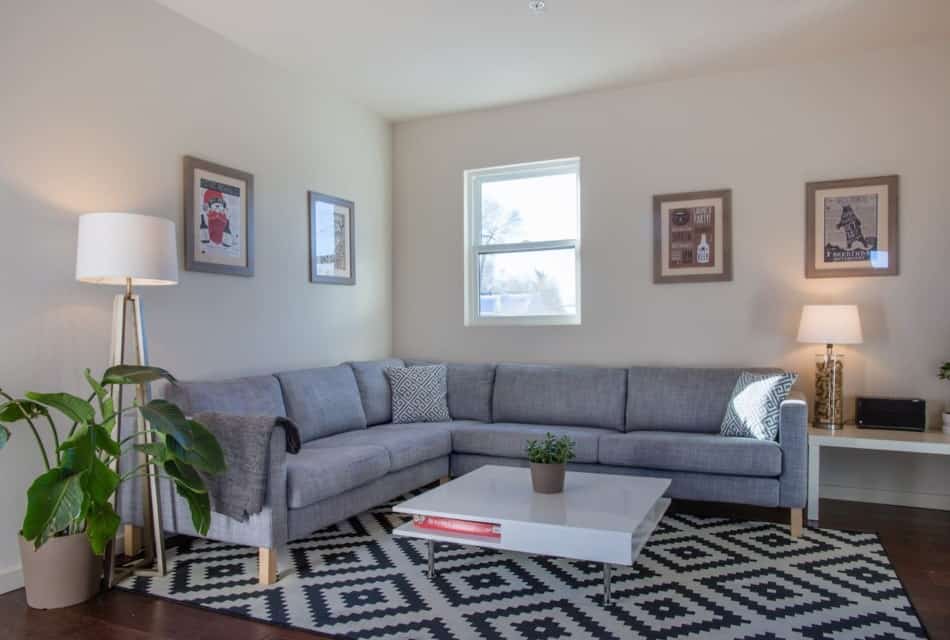 All of the fashionable breweries, cafes, yoga studios, rock climbing gyms, and trendy restaurants in the area are within walking distance. This condo is directly over the downtown sites of the Historic Brewing Company.
This condo has everything you need for a nice stay, including a smart TV with Hulu and Netflix, a kitchen, wifi, air conditioning, and two bedrooms that can sleep up to four people.
They offer a $50 pet cleaning fee to visitors who have pets. If you're bringing a pet, please let them know in advance.
During your stay, they have one parking space designated for you between the hours of 4 p.m. and 11 a.m. They will tow your car if it is left in the parking lot after you have checked out. If you need to park for a longer period, you can either pay for a place or park on the street.
Pet-Friendly Guest House Getaway
When staying at this guest house, you won't need to carry much because you'll be given essential facilities including bottled water, coffee, tea, fresh towels, shower products, and more.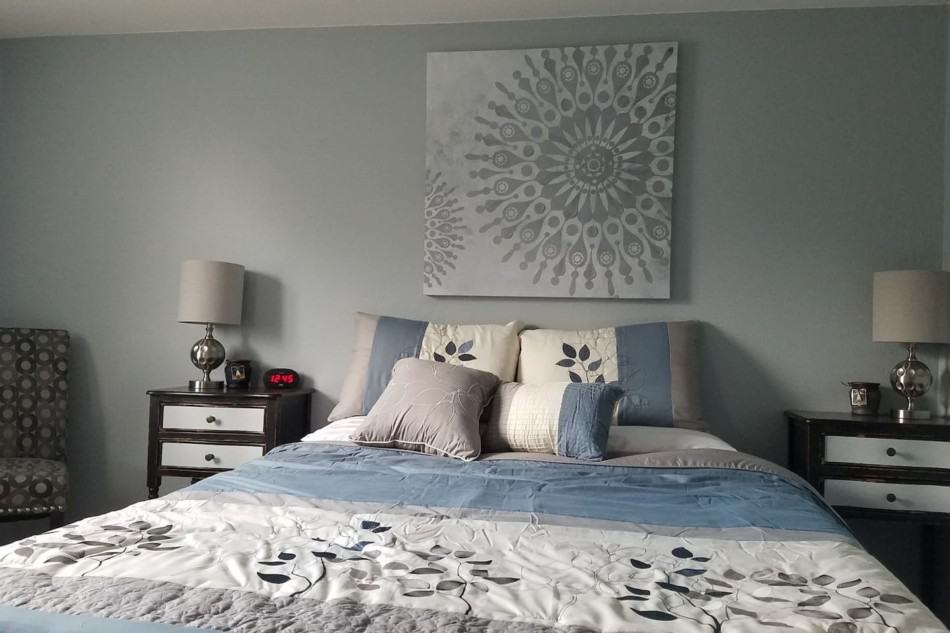 If you enjoy outdoor activities, a beautiful and peaceful trail is just a short walk away, and the yard is a fantastic location for your pets to run around. This house is affordable and can accommodate three people.
This pet-friendly and remodeled house in Flagstaff is ideal for you and your pets if you can't stop yourself from bringing your pets on vacation. The guest house is about 500 square feet, so there's plenty of room for your two dogs to roam around.
Modern One Bedroom House
This property is ideal for a relaxed holiday, and it features a full kitchen with a loft space where you can prepare delicious meals.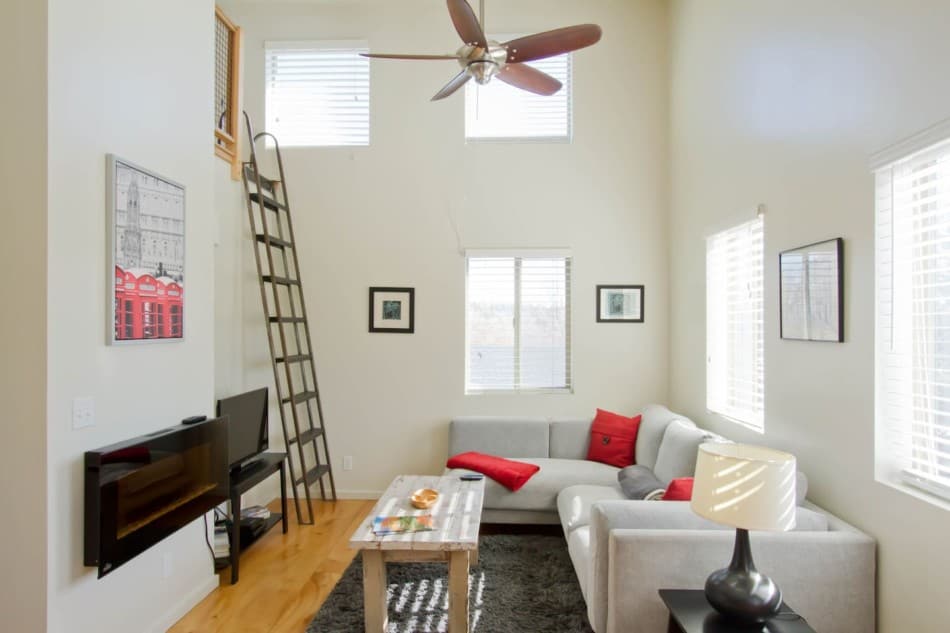 This modern one-bedroom house is just north of downtown and a few blocks from Highway 180, which connects you to the Arizona Snowbowl, Mountain Snow Play, Nordic Center, and the Grand Canyon's South Rim.
The space can sleep up to 4 people and is a wonderful deal in Flagstaff. The hosts are accommodating and quick to answer concerns, and you will surely want to return.
Guest Suite Solitude with Altitude
This location can accommodate 5 people and is great for individuals, families, and groups for an affordable price.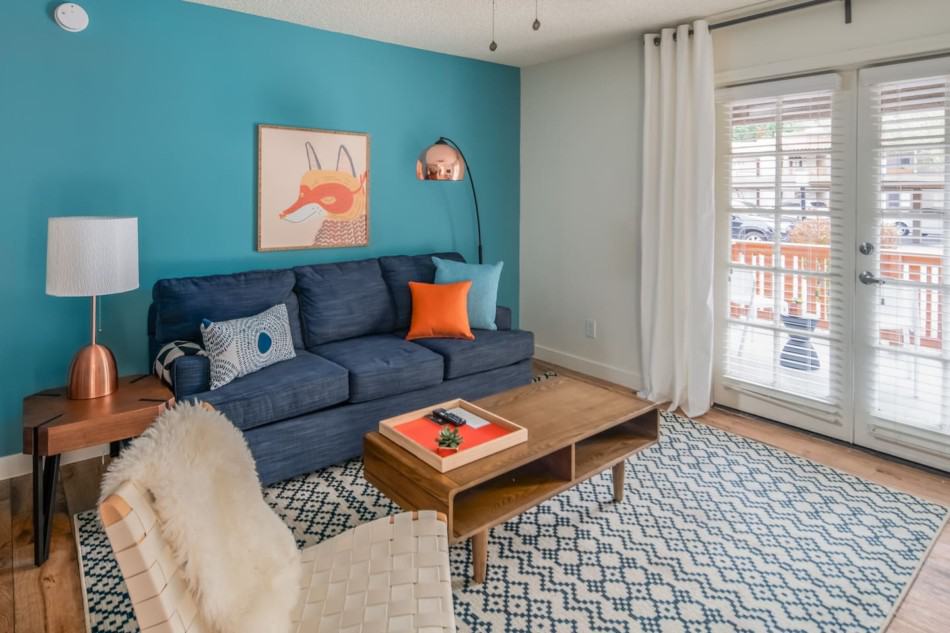 This private suite provides everything you need for a stress-free and relaxing holiday, including a stunning bathroom with a step-in jet tub, a fireplace, and one bedroom with two beds.
In the private kitchen, you can also prepare homemade meals for everyone. While the private backyard allows you to relax and read quietly while being surrounded by pine trees and a pleasant mountain breeze.
Recent Posts