15 Best Tours in Moab: Cool Moab Adventure Tours
Are you looking for the Best Moab Tours? There are so many fun excursions and day trips from Moab that you can take to explore this area of Utah.
I have grouped the Moab Tours by the type of tours in this article. So you can choose from ATV tours, National Parks, Rock Climbing, Petroglyphs, and other fun excursions.
Thank you for supporting this website written by an American. This post may contain affiliate links. This means I earn a small commission on these links at no extra cost to you.
National Park Entrance Fees
To enter the National Parks, you'll need to pay an entrance fee or have a National Parks Pass also known as American the Beautiful Pass.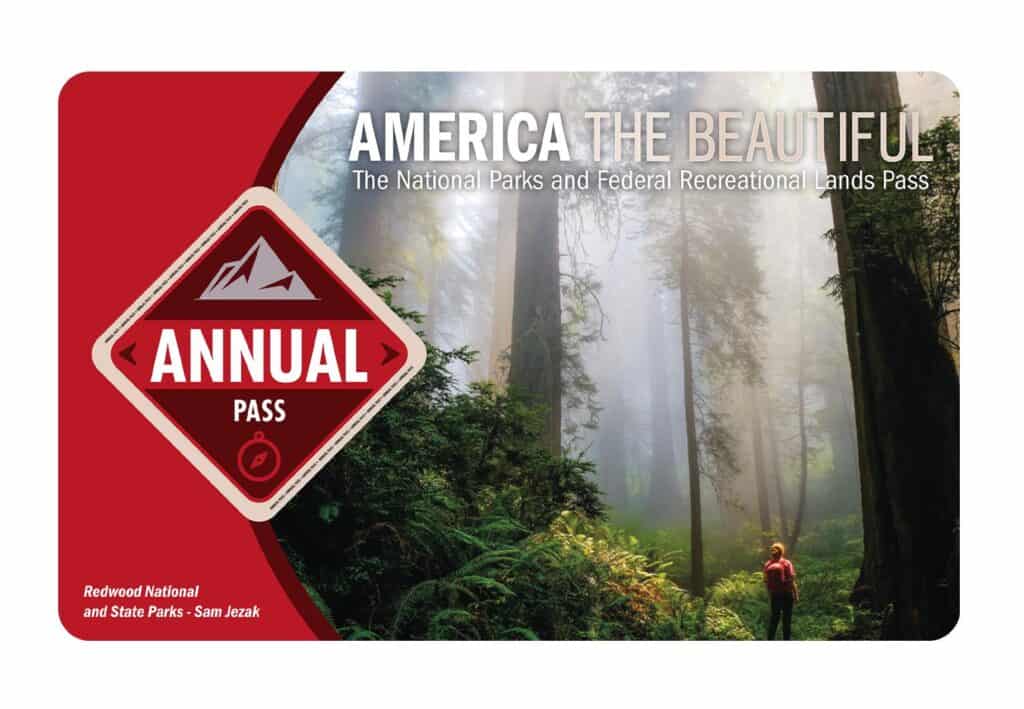 It costs $80 for a yearly America the Beautiful Pass. This gives you access to all national parks and federal areas that charge fees. The America the Beautiful Pass is well worth it!
I purchased my first one in 2016 and it's such a money-saver! Plus 10% of sale proceeds go to the National Park Foundation.
Tips for Visiting Grand Teton National Park
Grand Canyon National Park is perfect for outdoor enthusiasts. There is something for everyone on this list and for different fitness levels. Also, note that it is dry and hot (in the summer), and make sure you know what you are getting into before you start. Here are a few tips for visiting the Grand Canyon:
Bring a reusable water bottle and lots of water! Remember you are in the sun and you will need to drink lots of water. I love my LifeStraw Filtered Water Bottle. I can refill this bottle anywhere and it comes with a carabiner to connect it to my daypack.
Check the Weather – days over 100 degrees are very common. Make sure to check.
Hiking boots or sandals that will protect your feet! I love good shoes. I need all the support and help I can get. I actually love these sandals for hiking and also love these hiking boots.
Bring hiking poles for balance and to protect your knees. I know many experienced hikers (and even amateur ones) think that hiking poles are for old people who lose their balance. Actually, hiking poles can help when going down steep inclines or when scrambling over rocks. They are great to hike with even for the most experienced hiker.
Wear a sunhat. I feel like this whole post is about how high you are in the mountains and how much closer you are to the sun but it is so true. At elevation, you are closer to the sun and more likely to burn. Wear sun protection such as a sun hat and sunscreen.
Be aware of the wildlife. This is the Southwest and you will need to watch out for snakes and other wildlife such as moose or a bear. Please stay away from wildlife and do not feed them. I recommend carrying bear spray as well.
Start Early – If you want to avoid the traffic and the heat you will need to start your hike early. That way it will be nice and cool and the smog will not affect you either.
Leave no trace. If you are new to the concept of Leave No Trace it is all about preserving the environment to ensure it is in the same or better condition when you leave it. This means that you should stick to the trails and carry out everything that you carried in. This is a great explanation of the Leave No Trace principles!
Water shoes are great for water hikes– If you don't have a pair, I highly suggest it as they are affordable. I have an article on the pros and cons of several pairs of water shoes.
Bring Bug Spray and a snack: Be sure to bring everything you need including a snack like a protein bar plus BUG SPRAY.
Where to stay near Grand Canyon National Park
The Grand Canyon makes for a great weekend escape. Fresh air, beautiful scenery and being in nature does a world of good for the soul. I recommend staying as close to the park as possible and even treating yourself with a cabin with a spa pool to relax at night.
If you are taking a road trip remember to reserve a car in advance using Discover Cars .
Moab ATV and 4WD Tours
Moab Xtreme 3-Hour Experience
The tours are led by the most knowledgeable and courteous tour guides who prioritize your safety. They provide the highest grade roll cage, 5 point harnesses, and bucket seats for maximum safety and comfort. This tour has been proven to be a memorable experience for people of all ages. The scenery is stunning, and the trip is thrilling!
Slick Rock, Hells Gate, Mickey's Hot Tub, Car Wash Hot Tub, Escalator, Cowboy Hill, Really Steep Hill, and the Colorado River Overlook are all included on this tour! No other company in Moab will offer you these designated obstacles (difficulty rated) segments of the route, even if you hire a ride.
There will be a maximum of 6 people on the tour, and wheelchairs, strollers, and infant seats will be provided.
This tour is unrivaled by other, less expensive tour options. This Xtreme 3-hour tour covers most of the path and provides the most thrilling and adventurous experience of a lifetime.
Sound Interesting? Check out the review or book here
Moab Xtreme 2-Hour Experience
This tour provides numerous opportunities to capture photographs and learn more about the area's history. Optional tours depart in the morning, the middle of the day, or at nightfall.
A trained driver or guide will accompany you on the ride to ensure your safety. Every guest will have access to bucket seats and harnesses.
The Sand Flats Recreation Area's Hells Revenge trail is a slick rock trail. The trailhead is only 4 minutes away from the store. You'll meet and load up at their place, then leave right away. The trail is a world-famous trail that is breathtakingly gorgeous and scenic.
The La Sal Mountain Range, which stands at 1,000 feet, will be visible. From a distance, glance into Arches National Park, which is located above the Colorado River. Other companies travel this trail, but they are the only ones who offer the most difficult lines, the safest equipment, and all of the obstacles.
This 2-hour tour is really not short on content, but it's far from dull. This tour is ideal for people who want to go on an exciting ride but aren't looking for a thrill. Hence, not for the faint of heart. A two-hour exhilarating and amazing ride over the famous Red Rocks is included in the tour.
Sound Interesting? Check out the review or book here
Hells Revenge 4×4 Off-Roading Tour from Moab
On this guided tour from Moab, go on an off-roading experience, driving your car down Hell's Revenge and over the steep incline of Devil's Backbone. To make the most of your vacation time, choose from a variety of tour times. Every step of the way, you'll be accompanied by a guide who will make you feel at ease behind the wheel and direct you to the greatest thrill-seeking spots.
On this 2.5-hour off-road trip in Moab, take a UTV (utility terrain vehicle) off the beaten route to discover the Hell's Revenge Trail. You'll ride in a Kawasaki Teryx 4 – a 4×4 vehicle capable of navigating sandstone domes and Slickrock ledges — with a professional guide directing the way. The tour also offers a travel schedule in the morning, afternoon, or sunset tour.
The Hell's Revenge Trail combines hard climbs and descents with breathtaking views of the La Sal Mountains, Abyss Canyon, and the Colorado River. Participants must be able to hike for a short distance across difficult rocky terrain. Travel in a small group of up to four vehicles, each carrying no more than four persons.
Since this is a self-drive excursion, the guest is responsible for driving. All drivers must be at least 21 years old and possess a valid driver's license. This excursion requires a minimum of 2 persons per booking and each vehicle can seat 4 guests.
They provide the highest quality roll cage, 5 point harnesses, and bucket seats for optimum safety and comfort. This tour has been proven to be a memorable experience for people of all ages. The scenery is stunning, and the trip is thrilling!
Sound Interesting? Check out the review or book here
Hell's Revenge 4×4 Tour
Hell's Revenge Trail is one of nature's roller coaster thrills. The off-roading circuit, located outside of Moab in a desert canyon, crawls over slick rocks, along cliff walls, and up and down near-vertical terrain. Stop to take in the views that range from Arches National Park to the La Sal Mountains in between rock-climbing experiences.
The length of the Hell's Revenge trail is roughly 6.5 miles. It is only suggested for experienced drivers due to the hazardous terrain. ATVs are not advised to use it. Just passed the Sand Flats Recreation Area Entrance Station is the trailhead for Hell's Revenge.
This ultimate private tour experience includes your expert tour guide as you travel through the magnificent red rock landscapes. Your tour guide will not only show you around the red rock formation but will also tell you stories about its history.
This tour includes two vehicles: one that will be driven by your guide and can seat up to three people, and one that you will drive yourself and can seat up to four passengers.
Snacks and refreshments will be supplied, and private excursions begin at 9:15 a.m., with a sunset tour departing three and a half hours before sunset as an option.
All vehicles must adhere to the rules of the road and trails. There are no open locations for children to play. The maximum speed limit is 15 miles per hour. Off-road vehicle operation is a class A misdemeanor punishable by a fine, imprisonment, and/or loss of the vehicle.
Sound Interesting? Check out the review or book here
Petroglyph Tours – a highlight of Southern Utah
Private Scenic Petroglyph Tour in Moab
Discover ancient petroglyphs and natural wonders in Utah on this private off-roading tour outside of Moab.
On a private off-roading tour outside of Moab, see ancient petroglyphs and natural wonders. A guide walks visitors to easy-to-miss petroglyphs while sharing stories and historical information about the region's history and archeology.
Since this is a private tour, you will be able to choose the pace and avoid having to wait for other people. It also has a flexible timetable that allows guests to choose between a morning or evening trip, based on their availability.
Sound Interesting? Check out the review or book here
Private Moab Petroglyph Tour
If you prefer a private leisure tour with a lot of stunning views, Moab Petroglyph Tour is for you. The fact that this trip is solely for members of your party adds to the uniqueness of the guides.
Moab Petroglyph Tours will take you on a journey through time that spans thousands of years! They take you on a magnificent journey past Anasazi and Ute petroglyphs, arches, flowing springs, and the Colorado River's breathtaking geology.
The guides will tell you about the ancient people who lived in the area and how these incredible rock formations came to be. Come out and join them for a two-hour private tour that will bring the past to life!
T-REX 4×4 Tours on the legendary Hell's Revenge Trail is a recommendation if you're seeking a more adventurous journey with plenty of excitement.
This is a two-hour tour that starts at 9 a.m. or a few hours before sunset.
Sound Interesting? Check out the review or book here
Arches National Park Tours
Arches National Park Air tour
A 30-minute fixed-wing aircraft tour of Arches National Park is a great way to get a feel for the park, especially if you're short on time. Take in all of the beauty that this park has to offer, including hiking trails, arches, and other geological formations, all of which will be pointed out by your expert pilot in real-time. Onboard, there are only a few seats available for a small-group experience.
Hiking trails, geological formations, and arches can all be found in the Arches National Park. During your aerial tour, your pilot will provide live commentary about the Elephant Butte, Spot Delicate Arch, Landscape Arch, Devils Garden, and the CourthouseTowers. This tour has a limited number of seats available and a maximum of 5 people each trip.
Sound Interesting? Check out the review or book here
Half-Day Arches National Park Guided Tour
This guided trip will take you on an incredible journey through the 50 million-year-old sandstone arches of Arches National Park. You'll get a behind-the-scenes look at the park as well as some breathtaking sights that you'll never forget.
This half-day 4×4 tour from Moab takes you through the rocky terrain of Utah's Arches National Park. Travel to distant areas of the park in a rugged Jeep Wrangler, where you can climb among towering sandstone spires and arches away from the throng. Trek across exotic terrain that has been used as a filming site for major Hollywood films, and follows in the footsteps of previous explorers on an adventure.
The half-day backcountry tour can begin at either 8 a.m. or 1 p.m. After that, guests will go through Arches National Park in an air-conditioned 4×4 SUV. A skilled guide will accompany you deep into the Arches and tell you stories about the Anasazi Legends' origins.
Your off-road 4×4 tour of Arches National Park begins around Doc Williams Point after pickup in Moab. Climb a high, short rock wall in your vehicle, then cut through sandstone fins and dunes to cross a valley. Pass by the 92-foot-wide Tower Arch and the Whale's Eye Arch. See the Marching Men, a line of seven towers in a row.
Throughout the tour, there are a few wonderful photo opportunities and a couple of small walks. Learn about the development of the red rocks, breathe in the fresh air, and relax while taking in the scenery. On your drive back to Moab, exit along an old cowboy route and observe dinosaur tracks before being dropped off at your accommodation.
Sound Interesting? Check out the review or book here
Canyonlands National Park Tours
Canyonlands National Park Half-Day Tour from Moab
On a half-day tour from Moab, explore the difficult terrain of Canyonlands National Park with a 4-wheel drive tour. Your guide skilfully navigates the White Rim Road climbs to viewpoints with steep canyon walls and ruins of ancient Pueblo civilizations. Stop regularly for photo opportunities in the magnificent Island in the Sky neighborhood, Gooseneck Overlook, and Musselman Arch.
See ancient Pueblo culture ruins, canyons that drop 1,000 feet (300 meters) straight down, and sections of the Colorado River. This spot, accessible from Moab via an easy trek, provides a wonderful view of Canyonlands National Park.
Depending on your preference, you can take this tour in the morning, afternoon, or sunset.
Sound Interesting? Check out the review or book here
Canyonlands National Park Needles District by 4×4
The Needles, located in the park's southeast corner, offer popular hiking trails through a desert dotted with rock spires. It is known for its multicolored sandstone spires, which rise hundreds of feet above the desert plain. It's also a great area to go on an overnight hiking trip. A visitor center, ranger programs, and the Squaw Flat Campground are all located here.
In this huge, rugged region, there are also entrenched canyons, natural arches, and sheer-walled cliffs.
This region is known for its rough jeep trails, which include some of the most challenging in the world. To drive some of the routes here, you'll need a high-clearance 4X4 vehicle that's been tuned for off-road travel.
Long hikes, including multi-day backpacks, can also be accommodated. Popular attractions are accessible by foot trails and four-wheel-drive roads.
This tour includes a complimentary lunch, as well as water and lemonade.
Sound Interesting? Check out the review or book here
Canyonlands Backcountry 4×4 Half-Day Tour
Explore the rugged, red stone heart of Canyonlands National Park on this half-day 4WD trip from Moab, where you'll see the beauty of the Island in the Sky region and the spectacular Gooseneck Overlook.
Your experienced guide will navigate your vehicle down the famous Shafer Trail's switchbacks, where you will explore the ruins of ancient Pueblo civilizations as well as observe the canyon walls that drop 1,000 feet (300m). The trip from Moab to Canyonlands is simple, and the vistas of the meandering Colorado River add to this Utah adventure.
You'll take a Jeep off-road to the Island in the Sky region and surrounding rural places, where you'll be greeted with an incredible view of the Colorado River and old Pueblo rock art that adorns the cliffs.
This tour will take you to some of the Arches' most remote backcountry sections, which only a few people get to view. Steep rock cliffs, sweeping sandstone dunes and fins, and meandering valleys are all part of the experience. Marching Men, Tower Arch, and the Eye of the Whale Arch may all be seen along the trip.
All this from the comfort of one of our fully enclosed, air-conditioned, 4×4 vehicles.
Sound Interesting? Check out the review or book here
Moab Rafting Tours
Fisher Towers Half-Day Rafting Day Trip from Moab
Rafting on the Colorado River is awe-inspiring and exciting for the whole family. This half-day trip near Fisher Towers allows you to select between a morning or afternoon adventure, bouncing over mild yet thrilling Class III rapids. It's only a short drive from Moab, yet it feels like an entirely different world. While traveling through red rock canyons, your guide will tell you about the region's people and natural history.
On this half-day rafting experience, see the best of the Colorado River and Fisher Towers. Join the morning rafters and spend the afternoon cruising down Utah's most spectacular river with fellow rafters.
Take advantage of the opportunity to swim in the famous river, photograph the wildlife, and learn about the geological and historical processes that led to the construction of the Canyons from your guide.
Begin at Moab, Utah, and then follow your guide to the river. Take a drive to Onion Creek or Rocky Rapid and dive in. Review the necessary rafting skills and safety measures.
This tour departs at several times throughout the day, including 9:00 a.m., 12:00 p.m., and 2:00 p.m. Lunch is already included for visitors taking the noon departure. The tour also includes safety equipment, transportation from Moab to the Colorado River, lemonade, and water.
Sound Interesting? Check out the review or book here
Fisher Towers Rafting Full-Day Trip from Moab
Paddle by magnificent Moab scenery, including Fisher Towers, on a family-friendly river rafting or kayaking tour. Your full-day adventure begins at Onion Creek and takes you through some of southern Utah's best whitewater. This small-group experience is appropriate for people of all ages and skill levels, and you may choose between rafting and kayaking.
This white-water rafting trip takes you along a 14-mile (22-kilometer) stretch of the Colorado River at Fisher Towers, just outside of Moab. Throughout the day, the breathtaking canyon landscape gives awe-inspiring sights. River guides handle oar rafts on the full-day adventure, but inflatable kayaks are frequently available upon request.
During a riverside halt, lunch will be given in a buffet-style picnic. Aside from that, this tour includes safety equipment, transportation from Moab to the Colorado River, as well as water and lemonade.
Sound Interesting? Check out the review or book here
Rock Climbing Tours
Rock Climbing in Moab
This half-day trip is a great way to spend a morning (or afternoon) in the shade of some of Moab's most interesting rock formations and is an ideal introduction or refresher for rock climbing.
Get up close and personal with the Entrada Sandstone's natural textures, crags, fractures, and lumps. Learn climbing knots, as well as the fundamentals of belaying, climbing, and rappelling down the face of the cliff you just conquered.
It's a multi-sensory adventure that you won't soon forget! The variety of cliffs and canyons surrounding Moab, Utah is incredible – make sure to choose the perfect area to test your skills, whether you're a seasoned climber or this is your first time on the ropes. Come test your skills in a vertical universe!
This is an adventure you will remember for the rest of your life. The cliffs and canyons in Moab are breathtaking, and it's the finest site to go rock climbing.
This tour will include snacks, water, clothing, and safety equipment.
Sound Interesting? Check out the review or book here
Moab Canyoneering Adventure
As Moab, Utah has long been a popular climbing and canyoneering destination, there is plenty of beginner-friendly rock to learn the ropes on. Their seasoned mentors will assist you in honing your skills and courage as you take your initial steps into the vertical world!
Your guides will take you on a short stroll over the sandstone fins to the first drop into a narrow but brief slot canyon on this adventure. You'll put on your harness and follow their instructions.
In a 4WD vehicle, you will travel over red rock terrain, see stunning canyons, and learn the basics from your professional guide.
Guests can choose to spend the morning or afternoon on a much easier route or spend the entire day canyoning at Robbers Roost, which is somewhat tough. As you rappel deep into the canyons and squeeze your way through the tight rock walls, have a great time.
A longer hike out will take you through Grandstaff Canyon, a beautiful desert oasis. Treat yourself to something different, though, and ultimately one of Moab's most rewarding adventures.
This tour is ideal for rock climbers and adventurers who are physically fit. The tour operator will offer all necessary equipment.
This half-day or full-day canyoning experience from Moab will teach you canyoneering skills including rappelling, rope climbing, and chimneying through the canyons.
Sound Interesting? Check out the review or book here
Mountain Biking Tours near Moab
Dead Horse Point Half-Day Guided Mountain Biking Tour in Moab
Dead Horse Point is one of Utah's most beautiful state parks, and it gives you a good idea of what Moab mountain biking is like. The park, which stands 2,000 feet above the Colorado River, offers a stunning view of the Canyonlands area, complete with carved pinnacles and buttes. This great introduction to singletrack features rolling terrain, a few brief climbs, and plenty of entertaining cruise sections.
This 5-hour guided mountain riding tour takes you through one of Utah's most beautiful state parks. At an elevation of 5,900 feet, Dead Horse Point State Park offers 5,362 acres of the high desert. A single track with rolling terrain and a stunning vista of the Colorado River and Canyonlands National Park make up this 10-mile adventure.
This four-hour route takes riders through Moab's distinctive landscape and offers a world-class mountain biking experience. Since they exclusively arrange private activities, you and your group will have your guide. Their guides will provide basic skill coaching, and their primary concern is your safety. Allow them to handle the navigation while you enjoy a ride in one of the world's most well-known mountain biking spots.
The use of a bicycle, helmet, food, refreshments, and park entrance costs are all included in this tour.
Sound Interesting? Check out the review or book here
Introductory Mountain Biking Adventure in Moab Courthouse
This guided 4-hour tour on the Moab Brands Trail will introduce you to one of Utah's most popular mountain biking spots. The Courthouse Loop in Moab is a great place to start if you're new to off-road terrain and riding techniques. This 7- to 10-mile hike has a diversity of topography as well as a stunning vista of Arches National Park.
The use of a bicycle, helmet, food, refreshments, and park entrance costs are all included in this tour.
Sound Interesting? Check out the review or book here
Helicopter Tours around Southern Utah
Edge Of Canyonlands Tour (45 minutes)
The Edge Of Canyonlands Extended Helicopter Tour is a private flight that takes you around Moab's magnificent red cliffs and arches. Your personalized helicopter trip will offer detailed descriptions of Moab's breathtaking canyons, arches, and towers.
The scenery is stunning on this 45-minute helicopter tour! See Deadhorse Point, the Colorado River, Thelma and Louise Point, and breathtaking vistas of Canyonlands National Park's Island in the Sky and Needles District.
See the soaring fins of Behind the Rocks as you fly down Kane Creek Canyon. Finally, take in the sights of various arches, including Picture Frame Arch, Corona Arch, and others. This is the most breathtaking Helicopter Tour they provide!
Sound Interesting? Check out the review or book here
Monument Valley, Valley of the Gods, and Natural Bridges
Look down over Monument Valley, Canyonlands National Park, and Natural Bridges during this 2-hour fixed-wing aircraft trip, which is an excellent opportunity to experience these vast landscapes in a short amount of time. Admire the buttes, mesas, and other sandstone formations of this legendary region made famous by Westerns like "Stagecoach."
You'll enjoy a bird's-eye view of Totem Pole, the Mittens, Grand Gulch, Upheaval Dome, and more when you take off from Moab.
You will board a fixed-wing aircraft for a 2-hour aerial trip that will take you above Monument Valley, Canyonland National Park, and Natural Bridges. As your pilot brings you to the stunning terrain and vistas of the Totem Pole, Grand Gulch, the Mittens, and the Upheaval Dome listen to your provided headset.
The national monument is well-known and has appeared in films such as Mission: Impossible II.
Sound Interesting? Check out the review or book here
Canyonlands & Arches National Park Air Tour
On this 80-minute flying tour, see the towering majesty of Arches National Park and the immense expanse of Canyonlands National Park, including the popular Delicate Arch, Angel Arch, and Wedding Band Arch, as well as Canyonlands' mystery districts: The Maze, Island in the Sky, and The Needles.
This picturesque journey passes through Canyonlands National Park and Arches National Park, two of the country's most popular national parks. As you soar overarches, canyons, and rivers, you'll be able to see all of the remarkable geological anomalies in each of these landscapes and learn about their distinct histories from a highly skilled pilot.
Upheaval Dome, Green River Goose Neck, Island in the Sky, White Rim, The Maze, Colorado and Green River Confluence, Landscape Arch, Fisher Towers, Devils Garden, Klondike Bluffs, and more are some of the spots included.
This is an excellent first-time guest trip that includes live commentary from your pilot on board.
This experience requires a minimum of two guests to be present.
Sound Interesting? Check out the review or book here
Boat Tours near Moab
Moab Dinner Cruise with Sound and Light Show
Come along for a cowboy-style Dutch oven meal and a nighttime boat trip on a calm section of the Colorado River for an old-fashioned show and the perfect end to a great day. After the sun has set, 40,000 watts of natural light will illuminate the canyon wall, bringing the early settlers' stories to life. Since the Canyonlands area is unlike any other in the world, this boat voyage will be one of the most memorable experiences of your life.
You will be treated to a one-of-a-kind light and sound spectacular during this 3-hour tour through Canyonlands National Park in Moab.
After that, you'll go on an evening boat cruise to see 40,0000 watts of light illuminate the canyon walls. As you view the lights and listen to the music and narration on the early formation of the canyon, you'll learn more about Canyonlands National Park's history.
The tour has a maximum capacity of 144 people and is weather-dependent. If the tour is canceled due to bad weather, you will be given a new date or a full refund.
Sound Interesting? Check out the review or book here
Moab: Colorado River Sunset Boat Tour with Optional Dinner
On a 1.5-hour sunset cruise, take in the greatest vistas the Colorado River has to offer. After the trip, enjoy an optional western-style BBQ while watching the sky change colors and marveling at Utah's magnificent beauty.
The tour will begin by leaving the tranquil waters of the Colorado River and chasing the sun as it sets below the canyon walls. Along the journey, you'll pass an old Indian granary, petroglyphs, and arches that add history to the landscape.
The tour departs from the Colorado River's flat waters and pursues the sun as it sets behind the canyon walls, bathing the sky and surrounding scenery in a rainbow of hues. Relax on the boat and take in the amazing and one-of-a-kind vistas that can only be seen from the water.
Discover a historic Indian granary, ancient petroglyphs, and interesting arches along the path that add history to the scenery. Your experienced guide turns the boat around for the return trip to the dock after a relaxing 1.5-hour sail.
Enjoy an optional western-style Dutch oven dinner against the background of the Colorado River when you arrive at the private dock. The original and rich dishes of BBQ beef, BBQ pork, BBQ chicken, cowpoke potatoes, sweet baked beans, homemade rolls, macaroni salad, and more are cooked all day to make this cowboy-inspired feast.
To round out the meal, there are several vegetarian-friendly selections, as well as bottomless soft drinks and desserts.
Sound Interesting? Check out the review or book here
Recent Posts