15 Tips for Visiting Grand Teton in April
April in Grand Teton: Are you thinking of visiting Grand Teton in April? April is a wonderful time to visit Grand Teton National Park.
April is one of the least busy months of the year to visit Grand Teton but I have included tips and tricks for visiting that will help you plan your trip.
In April, there are plenty of spring activities. Every month is unique and different in the park so make sure to take advantage of the days.
Thank you for supporting this website written by an American. This post may contain affiliate links. This means I earn a small commission on these links at no extra cost to you.
National Park Entrance Fees
To enter the National Parks, you'll need to pay an entrance fee or have a National Parks Pass also known as American the Beautiful Pass.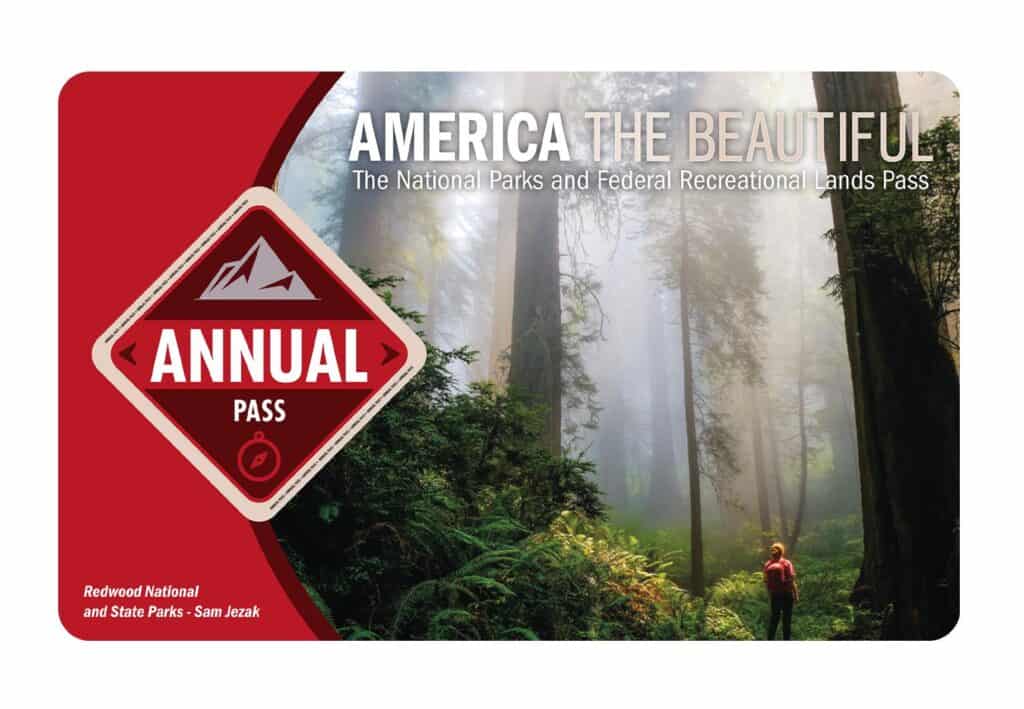 It costs $80 for a yearly America the Beautiful Pass. This gives you access to all national parks and federal areas that charge fees. The America the Beautiful Pass is well worth it!
I purchased my first one in 2016 and it's such a money-saver! Plus 10% of sale proceeds go to the National Park Foundation.
Tips for Visiting Grand Teton National Park
Grand Canyon National Park is perfect for outdoor enthusiasts. There is something for everyone on this list and for different fitness levels. Also, note that it is dry and hot (in the summer), and make sure you know what you are getting into before you start. Here are a few tips for visiting the Grand Canyon:
Bring a reusable water bottle and lots of water! Remember you are in the sun and you will need to drink lots of water. I love my LifeStraw Filtered Water Bottle. I can refill this bottle anywhere and it comes with a carabiner to connect it to my daypack.
Check the Weather – days over 100 degrees are very common. Make sure to check.
Hiking boots or sandals that will protect your feet! I love good shoes. I need all the support and help I can get. I actually love these sandals for hiking and also love these hiking boots.
Bring hiking poles for balance and to protect your knees. I know many experienced hikers (and even amateur ones) think that hiking poles are for old people who lose their balance. Actually, hiking poles can help when going down steep inclines or when scrambling over rocks. They are great to hike with even for the most experienced hiker.
Wear a sunhat. I feel like this whole post is about how high you are in the mountains and how much closer you are to the sun but it is so true. At elevation, you are closer to the sun and more likely to burn. Wear sun protection such as a sun hat and sunscreen.
Be aware of the wildlife. This is the Southwest and you will need to watch out for snakes and other wildlife such as moose or a bear. Please stay away from wildlife and do not feed them. I recommend carrying bear spray as well.
Start Early – If you want to avoid the traffic and the heat you will need to start your hike early. That way it will be nice and cool and the smog will not affect you either.
Leave no trace. If you are new to the concept of Leave No Trace it is all about preserving the environment to ensure it is in the same or better condition when you leave it. This means that you should stick to the trails and carry out everything that you carried in. This is a great explanation of the Leave No Trace principles!
Water shoes are great for water hikes– If you don't have a pair, I highly suggest it as they are affordable. I have an article on the pros and cons of several pairs of water shoes.
Bring Bug Spray and a snack: Be sure to bring everything you need including a snack like a protein bar plus BUG SPRAY.
Where to stay near Grand Canyon National Park
The Grand Canyon makes for a great weekend escape. Fresh air, beautiful scenery and being in nature does a world of good for the soul. I recommend staying as close to the park as possible and even treating yourself with a cabin with a spa pool to relax at night.
If you are taking a road trip remember to reserve a car in advance using Discover Cars .
15 Things to do in Grand Teton National Park in April
Grand Teton National Park: Self-Guided Tour
See a natural wonder of the world in person on this self-guided driving tour of the Grand Teton National Park.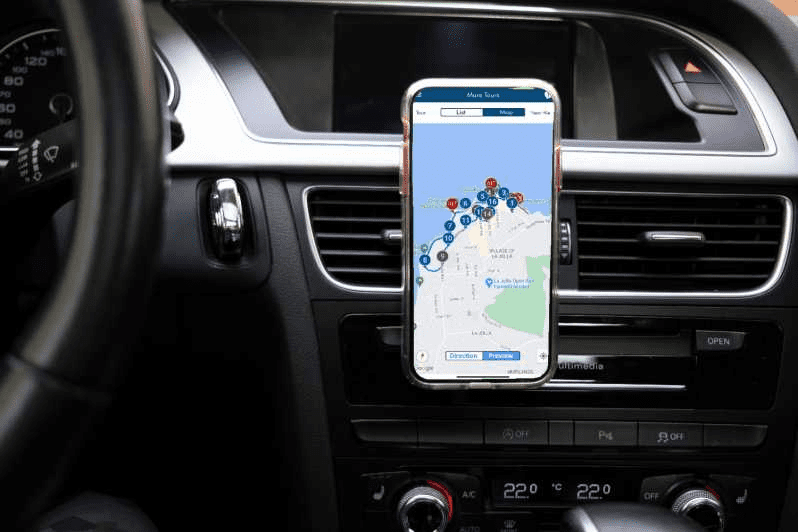 This self-guided driving tour takes you to all the best vistas, hikes, and attractions in Grand Teton.
Embark on a self-guided tour of Grand Teton National Park using an app that functions as your guide, audio tour, and map. Discover the park's most spectacular lookouts, learn about its history, and get to know the local wildlife.
Scenic Loop Drive
The main road around Grand Teton National Park is the Grand Teton Scenic Loop Drive. As a result, it ranks as one of Wyoming's best scenic drives!
This is where you should focus your Grand Teton activities if you just have a short amount of time to be there.
The picturesque loop drive in Grand Teton National Park might be the focus of a whole day. You can also make a lot of brief pauses to take some amazing pictures of the Teton mountain range.
The spectacular vistas can be enjoyed without ever leaving your car! You may enjoy plenty of mountain views while traveling without getting out of your vehicle.
You may discover the beginning of some of the most well-known hiking trails in the Tetons along the picturesque circular road in Grand Teton National Park.
See the Wildlife
Numerous species of animals can be found in Grand Teton National Park. Inhabitants of the park include grizzly and black bears, bison, moose, elk, pronghorn, and others.
The month of April is a fantastic time to see many of the area's favorite animals. For instance, during this time, the elk will begin to move from the Elk Refuge to their northern summer grazing grounds. This implies that elk can be seen in Grand Teton National Park's plains as well as on roadways and in yards.
Around this time, deer, elk, and moose typically give birth to their calves, so you could be fortunate enough to witness some newborns. As they emerge from the winter months, bison become more active in April.
Keep a safe distance whenever you are watching wildlife. You must keep a distance of at least 100 yards from bears and wolves and 25 yards from any other species, whether in your vehicle or on foot. The park's animals are wild, and they could get violent if approached.
Bears are another species that becomes more active in April. Bears frequently initially appear in parks during this time of year when they start to emerge from hibernation. Following their long winter hibernation, they will be moving from their northern refuge to summer pastures while scavenging for food.
National Museum of Wildlife Art
The National Museum of Wildlife Art is devoted to nature and wildlife. Among museums of American art, this one is unique. The NMWA was established to advance and encourage global appreciation and knowledge of fine art.
The National Museum of Wildlife Art aims to improve humanity's relationship with nature through its collections, exhibitions, research, educational activities, and publications. Its collection includes more than 5,000 compiled works of art. On a butte overlooking the 20,000-acre National Elk Refuge and close to Grand Teton and Yellowstone National Parks, the stunning structure that houses the museum is located.
One of the benefits of the museum's permanent collection is its flexibility and breadth, which enables us to examine a range of subjects, from natural behavior to art history. The Museum may utilize its collection to demonstrate how animals adapt to the various seasons of the year because many artists take great care in their accuracy in capturing animal behavior in the field.
This exhibition features not only stunning works of art but also wildlife in various developmental stages, getting ready for the upcoming season, including elk in velvet and bears fattening up for their long winter hibernation.
13-Mile Scenic Raft Trip
Visit and enjoy a picturesque float tour on the Snake River's calmer portion. As you cruise, you may unwind and take in the landscape because all of the beautiful floats are powered by guides.
Travel along the 13-mile stretch of the braided river, which is home to a variety of species and is notably rich in bird life, in boats with room for 10–12 guests.
Enjoy a tranquil float around the majestic Grand Teton Mountains on the picturesque Snake River. While your guide does all the work, you can watch wildlife and enjoy the breathtaking scenery.
Families with young children, animal or bird enthusiasts, as well as individuals and organizations who like nature, might consider taking an experienced tour. Cameras and binoculars are highly advised because you will have a mountainous backdrop the moment you set off. Keep an eye out for eagles flying overhead or resting in the treetops.
You are free to continue exploring after the tour.
Photography
The Grand Teton's winter scenery is stunning! A photographer's dream, the snow-covered mountains' craggy peaks!
It's challenging to get to the ideal locations in Grand Teton National Park in April for photography. Many of these places take on quite a different appearance when the water is frozen and covered in snow.
As you drive along the road or trek the trails, be prepared with your photography equipment to take photographs of the surroundings and wildlife.
Elk Refuge
Many parts of what is now North America were occupied by elk hundreds of years ago, and they used to graze on the foothills, valleys, and meadows all over the place. The remaining elk moved to the mountainous west as their numbers decreased as their areas were settled.
The residents of Jackson Hole became aware of the area's elk population in the late 1800s and early 1900s and started riding sleighs to their feeding grounds to study them. In 1912, the refuge was formally established as public interest in the animals grew. Due to its popularity, the preserve started providing sleigh rides to the general public in 1965.
Elk's winter range today occupies 25,000 acres of the refuge, the only one close to Jackson. Elk, bison, wolves, trumpeter swans, bald eagles, bighorn sheep, and cutthroat trout are just a few of the iconic animals that use the refuge as their winter range.
The Refuge's landscape is primarily made up of rolling hills and glacial outwash plains with a small, flowing creek. The Teton and Gros Ventre Mountain Ranges' jagged peaks surround the refuge.
All-Day Private Tour
Without any guesswork or navigation, spend a full day on a private tour discovering Grand Teton National Park's natural splendors.
The size of the park can be overwhelming for first-timers, but a private driver and guide will take you to all the top sights, including Mormon Row, Oxbow Bend, Jackson Lake Lodge, and Signal Mountain. You'll have a better chance of seeing animals, such as bears, elk, and bison, along the way.
With this tour, you will see all the noteworthy wildlife, breathtaking vistas, and historical landmarks in Grand Teton National Park.
Snowshoeing
Grand Teton National Park is beautiful all year round, but when it is completely covered in snow, it has a surreal appearance. Similar to hiking, snowshoeing is a fantastic way to get out and take in all the sounds of nature.
In Jackson Hole, snowshoeing can take many different forms. A guided snowshoe trip is a great way to start if you're new to snowshoeing or the area. There are several options available.
The full-day snowshoeing and wildlife experience allows you to spend the morning snowshoeing in Grand Teton National Park and the afternoon looking for wildlife in the National Elk Refuge, including elk, moose, bighorn sheep, foxes, and trumpeter swans. Lunch at a local restaurant, pick-up from your hotel, snowshoeing gear, binoculars, and lunch are all included. In December, this is a terrific adventure.
If you have limited time, have never used snowshoes before, or are unsure of your level of fitness, the best option is to take a 4-hour easy snowshoeing guided hike.
The chosen routes are simple, and a knowledgeable guide will offer tips and tricks. The materials and activities come with binoculars, snowshoes, and hiking poles. There can be a maximum of 7 participants. Additionally, trips in the morning and afternoon are available.
Taggart Lake Trailhead
In Grand Teton National Park, a well-liked and straightforward hike is to Taggart Lake. If you're looking for a shorter hike that's great for families and low-impact hikers, don't miss this trail.
The Taggart Lake Trailhead, which is right off Teton Park Road, is where the hike begins. Following Taggart Creek, you will then gradually ascend through beautiful woods. The tranquility of this part of the journey is enhanced by the calm creek. The aspens that line the trail produce magnificent flashes of color in the fall.
On the path, it takes about two kilometers to reach Taggart Lake. With breathtaking views of the Tetons, Taggart Lake is the ideal location for a picnic lunch on the beach.
Both an out-and-back and a loop can be hiked on this trail. Hiking on a counterclockwise loop offers fresh, breath-taking vistas on the way back to the trailhead.
Signal Mountain Lodge
If you're looking for things to do in Grand Teton in April, have a peek at Signal Mountain. The peak, which is 7,720 feet above sea level, provides stunning views of Jackson Hole, the Snake River, and the Teton Range.
On the summit, the East View Overlook and Jackson Point Overlook provide breathtaking views. When visiting Signal Mountain Marina, keep an eye out for black bears and mule deer. When you get there, you can rent a boat or a kayak and go swimming.
Furthermore, the Signal Mountain Trail in Grand Teton National Park is a well-liked hike. The 6.8-mile trail connects to the Signal Mountain Lodge, where you may dine after your climb, and goes through a winding pine forest.
Winter People's Market
Every other Saturday in the town, a farmer's market called the Winter People's Market is held. Local vendors offer seasonal and regional cuisine. Visit the market for some delectable local goods, including dairy, produce, prepared dishes, meat from area ranches, and more.
A nice way to spend a day is to taste fresh produce and items given the cold and snowy weather Jackson Hole has in April.
A project of Slow Foods of the Tetons, the Winter People's Market aims to introduce the local community to wholesome, locally produced food. Visit the Jackson Hole Commerce website for times and dates.
Moose-Wilson Road
The Moose-Wilson Road links the Wyoming small settlements of Moose and Wilson, as implied by the name. However, this isn't any old road. Grand Teton National Park's southeast corner is traversed by the road, which offers excellent opportunities for animal viewing.
Teton Village and Jackson Hole Mountain Resort are accessible through Moose-Wilson Road. If you enjoy skiing, you'll eventually travel down this road. In April, the road between Teton Village and the Death Canyon Trailhead is closed.
It takes roughly 45 minutes to travel nonstop from Wilson to Moose.
Granite Canyon Trailhead
One of the highlights of Grand Teton National Park is Granite Canyon, which is easily reachable from Teton Village and offers extensive hikes and climbs that lead to breathtaking views, overlooks, and adventures.
Many hikers decide to set up tents and spend the night in the mountains at the stunning alpine Marion Lake before heading back to their cars or continuing on the Teton Crest Trail. The Granite Canyon trail follows Granite Creek up Granite Canyon to this location.
Before making the ascent to Marion Lake or the descent to Granite Canyon, lots of tourists like taking the renowned Jackson Tram up to the top of Rendezvous Mountain.
No matter how you choose to access Granite Canyon, be prepared for a lengthy, moderate to difficult hike that probably isn't the best choice for kids or inexperienced hikers seeking a quick day hike. Granite Canyon, however, is a lovely option with peaceful campsites if you like to drive quickly or want to take your time and spend a night at Marion Lake.
While out-and-back routes are the most common when ascending Granite Canyon, loops into Open Canyon or to Rendezvous's summit are also possible. The Teton Crest Trail and Granite Canyon Trail meet close to Marion Lake if you want to go backpacking for a few days.
Lakeshore Trail
The Lakeshore Trails start behind the Colter Bay Visitor Center. It consists of two interconnected loops that go around the interior and exterior of the forested peninsula of Colter Bay.
Children should also use the Lakeshore Trail because it is short and level. Along this trail, you might see snowshoe hares, martens, moose, elk, mule deer, beaver, muskrat, river otters, sandhill cranes, trumpeter swans, ospreys, and great blue herons.
The Teton Mountains may be seen well at the top of this climb.
Recent Posts