15 Tips for Visiting Grand Teton in February
February in Grand Teton: Are you thinking of visiting Grand Teton in February? February is a wonderful time to visit Grand Teton National Park.
February is one of the least busy months of the year to visit Grand Teton but I have included tips and tricks for visiting that will help you plan your trip.
In February, there are plenty of winter activities. Every month is unique and different in the park so make sure to take advantage of the days.
Thank you for supporting this website written by an American. This post may contain affiliate links. This means I earn a small commission on these links at no extra cost to you.
National Park Entrance Fees
To enter the National Parks, you'll need to pay an entrance fee or have a National Parks Pass also known as American the Beautiful Pass.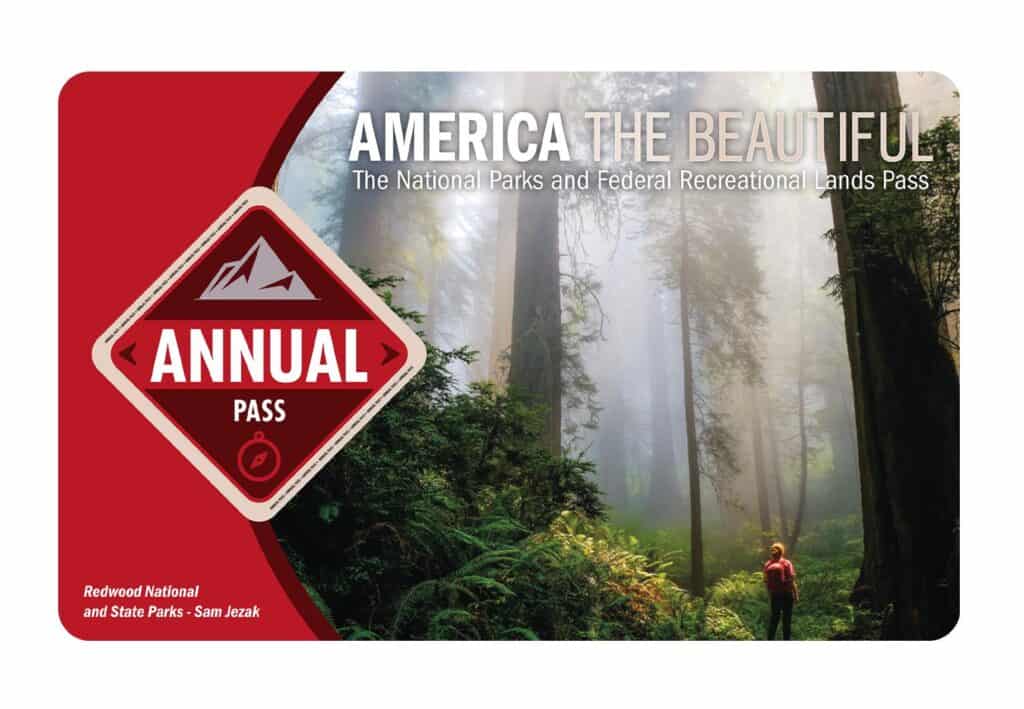 It costs $80 for a yearly America the Beautiful Pass. This gives you access to all national parks and federal areas that charge fees. The America the Beautiful Pass is well worth it!
I purchased my first one in 2016 and it's such a money-saver! Plus 10% of sale proceeds go to the National Park Foundation.
Tips for Visiting Grand Teton National Park
Grand Canyon National Park is perfect for outdoor enthusiasts. There is something for everyone on this list and for different fitness levels. Also, note that it is dry and hot (in the summer), and make sure you know what you are getting into before you start. Here are a few tips for visiting the Grand Canyon:
Bring a reusable water bottle and lots of water! Remember you are in the sun and you will need to drink lots of water. I love my LifeStraw Filtered Water Bottle. I can refill this bottle anywhere and it comes with a carabiner to connect it to my daypack.
Check the Weather – days over 100 degrees are very common. Make sure to check.
Hiking boots or sandals that will protect your feet! I love good shoes. I need all the support and help I can get. I actually love these sandals for hiking and also love these hiking boots.
Bring hiking poles for balance and to protect your knees. I know many experienced hikers (and even amateur ones) think that hiking poles are for old people who lose their balance. Actually, hiking poles can help when going down steep inclines or when scrambling over rocks. They are great to hike with even for the most experienced hiker.
Wear a sunhat. I feel like this whole post is about how high you are in the mountains and how much closer you are to the sun but it is so true. At elevation, you are closer to the sun and more likely to burn. Wear sun protection such as a sun hat and sunscreen.
Be aware of the wildlife. This is the Southwest and you will need to watch out for snakes and other wildlife such as moose or a bear. Please stay away from wildlife and do not feed them. I recommend carrying bear spray as well.
Start Early – If you want to avoid the traffic and the heat you will need to start your hike early. That way it will be nice and cool and the smog will not affect you either.
Leave no trace. If you are new to the concept of Leave No Trace it is all about preserving the environment to ensure it is in the same or better condition when you leave it. This means that you should stick to the trails and carry out everything that you carried in. This is a great explanation of the Leave No Trace principles!
Water shoes are great for water hikes– If you don't have a pair, I highly suggest it as they are affordable. I have an article on the pros and cons of several pairs of water shoes.
Bring Bug Spray and a snack: Be sure to bring everything you need including a snack like a protein bar plus BUG SPRAY.
Where to stay near Grand Canyon National Park
The Grand Canyon makes for a great weekend escape. Fresh air, beautiful scenery and being in nature does a world of good for the soul. I recommend staying as close to the park as possible and even treating yourself with a cabin with a spa pool to relax at night.
If you are taking a road trip remember to reserve a car in advance using Discover Cars .
Grand Teton in Winter Weather
December: Average high of 25°F and low of 3°F, with 12 days of rain or snow.
January: Average high of 25°F and low of 0°F, with 12 days of rain or snow.
February: Average high of 30°F and low of 2°F, with 10 days of rain or snow.
15 Things to do in Grand Teton in February
Grand Teton National Park: Self-Guided Tour
See a natural wonder of the world in person on this self-guided driving tour of the Grand Teton National Park.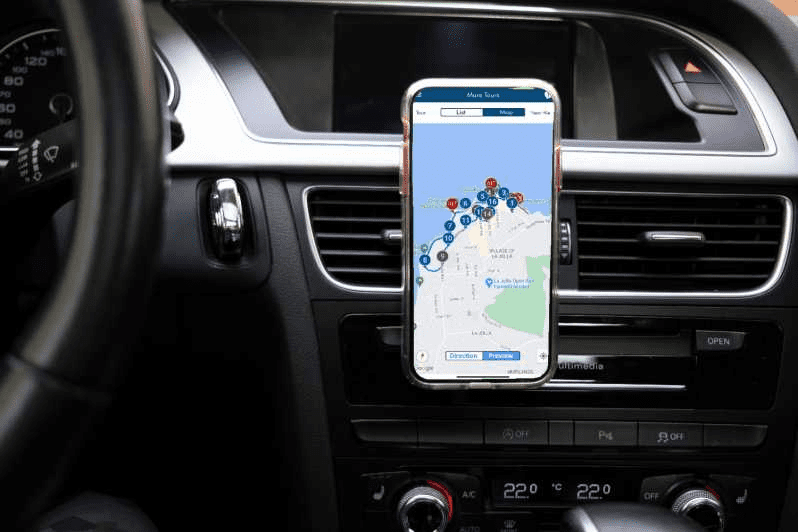 This self-guided driving tour takes you to all the best vistas, hikes, and attractions in Grand Teton.
Embark on a self-guided tour of Grand Teton National Park using an app that functions as your guide, audio tour, and map. Discover the park's most spectacular lookouts, learn about its history, and get to know the local wildlife.
Visitor Center
A visit to a visitor center should be the first stop on any tour into a national park! Visitor centers are an excellent place to get the most up-to-date information on road conditions and to speak with people who are familiar with the area.
This visitor center features spectacular views, interesting interpretive displays, a bookshop run by the Grand Teton Association, and ticket sales for sleigh journeys into the National Elk Refuge, in addition to providing an official update on road conditions and information on winter safety.
The Jackson Hole Visitor Center is open seven days a week between 9 a.m. and 5 p.m. during the winter season in Grand Teton National Park.
You're ready to explore Grand Teton National Park in the winter once you've gathered all of the necessary information. You can also check out this self guided tour of Grand Teton to give you more info on there park.
Jenny Lake Scenic Drive
This quick drive around the Jenny Lake area is a fantastic detour off the 42-mile scenic drive and provides incredible vistas without the need to hike.
Jenny Lake Scenic Drive is a three-mile one-way road that begins at Teton Park Road. You'll first come across Cathedral Group Turnout, which offers spectacular vistas of the Tetons' tallest peaks.
Moreover, Jenny Lake Overlook is the pinnacle of the brief detour. Cascade Canyon and the beautiful Teton peaks are visible through a break in the trees.
You can also hike around Jenny Lake, String Lake, or Leigh Lake from the parking lot along this gorgeous drive if you want to get some exercise.
Taggart Lake Trail
Taggart Lake is a popular and simple hike in Grand Teton National Park. Don't miss this trail if you're searching for a shorter trip that's perfect for families and low-impact hikers.
The hike begins at the Taggart Lake Trailhead, which is located immediately off Teton Park Road. Then, following Taggart Creek, you'll gradually ascend through beautiful woodland. The calm creek adds to the tranquility of this section of the trip. In the fall, the aspens along the trail create lovely flashes of color.
Taggart Lake is reached after almost 2 kilometers on the path. Taggart Lake is the perfect location for a picnic lunch on the beach, with amazing views of the Tetons.
This trail can be hiked as an out-and-back or as a loop. On the way back to the trailhead, hiking in a counterclockwise loop provides new, breathtaking views.
Snap Photos of Wildlife at the National Elk Refuge
To the north of Jackson, the National Elk Refuge is located just before the entrance to Grand Teton National Park.
Hundreds of years ago, elk roamed most of what is now North America, grazing in meadows, valleys, and foothills across the continent. Elk numbers decreased as their natural habitats were taken, and the remaining elk moved west to the mountains.
People in Jackson Hole became aware of the local elk population in the late 1800s and early 1900s and began traveling to their feeding places on sleighs to study them. As public interest in the species grew, the refuge was established in 1912. The sleigh rides were so popular that the preserve began giving them to the public at large in 1965.
This area was established to protect and restore the Jackson Elk Herd, as well as to provide a safe refuge for a variety of other animals, birds, and fish. Elk migrate down from the mountains into the valley floor near Jackson, Wyoming in the winter, making them visible to highway travelers. During the winter months, the Game and Fish Department estimates approximately 5,000 elk visit the valley.
The refuge now has 25,000 acres of elk winter range, which is the only elk winter habitat close to Jackson. A fence runs for several miles alongside the highway just outside of the city to keep elk from colliding with passing vehicles. They are not fenced in, but rather roam freely!
If you want to photograph the elk herds, remember to be quiet and patient. They are easily startled, and even a cough will drive them to scatter from your shot. They may easily walk into your frame if you establish yourself as a quiet bystander.
4-hour easy snowshoeing guided hike
Want to try out snowshoeing in Grand Teton? This is the best choice if you have limited time, have never snowshoed before, or are unsure of your fitness level.
The paths chosen are easy, there will be an experienced guide sharing suggestions and tactics, and the pace will be slow.
All equipment is given, including snowshoes, hiking poles, and even binoculars. There is a maximum of 7 people who can participate. There are also trips available in the morning and afternoon.
Check out this guided snowshoeing hike
Winter Tours
With the help of a knowledgeable naturalist guide, venture into the heart of winter on snowshoes or cross-country skis. Follow animal tracks in the snow, learn about winter ecology, and take in Jackson Hole's breathtaking splendor while it is blanketed in white. Grand Teton National Park and the adjacent National Forest offer winter tours.
Choose your trip depending on your preferences. Family-friendly, aerobic/active, and nature-focused tours adapt to the interests and physical abilities of the group. Guests should dress for skiing by layering warm clothing and wearing a waterproof outer layer. Warm, waterproof boots, a winter hat, gloves, and a neck gaiter are also essential.
Granite Hot Springs
Granite Hot Springs is a magnificent spot of perfect relaxation and comfort located along Hoback Canyon, south of Jackson.
Sink into the natural healing warm-water springs to escape the stresses of the day. This location provides both a man-made swimming pool and a natural hot springs spa, providing some fantastic possibilities to relax in healing water.
You can check out all of the information you need to visit Granite Hot Springs.
Grand Teton Photography
Grand Teton's winter scenery is breathtaking! The snow-capped mountains' craggy summits are a photographer's dream!
In February, getting to the best areas to photograph Grand Teton National Park is difficult. When the water is frozen and covered in snow, many of these areas take on a whole different appearance.
As you drive down the road or ski down the trails, have your camera ready to take photographs of the landscape and wildlife.
Oxbow Bend
Oxbow Bend is one of Grand Teton's famous four attractions, along with the Snake River Overlook, Moulton Barns on Mormon Row, and Schwabacher Landing.
This landmark site, which has amazing mountain views mirrored in the Snake River, is the most photographed location in the national park. Due to erosion, the river formed an oxbow, a crescent shape lined with wonderful natural beauty.
The wildlife at Oxbow Bend is also one of the best things to see in Grand Teton National Park. Here you'll find otters, moose, black bears, and waterfowl, including pelicans and great blue herons.
If you visit when the winds are light and the skies are bright, you'll be able to see the treasured photo of Mt. Moran mirrored in the river. Keep in mind that Oxbow Bend can get crowded, especially around sunrise and sunset, and parking is limited.
Between Jackson Lake Junction and Moran Junction, take Highway 89/191 and stop at this beautiful location.
Teton Park Road
The Teton Park Road is an excellent spot to start if you're interested in cross-country skiing in the Grand Teton. From the Taggert Lake Trailhead, where you'll most likely park your car, to Signal Mountain Lodge, the Teton Park Road is groomed.
Jenny Lake and Jackson Lake's southern end are two of the trail's most popular destinations. The Cathedral Group, which includes Grand Teton, Mount Owen, Teewinot, Middle Teton, and South Teton, will provide stunning vistas on a good day, whether you ski a few miles or the entire stretch of road.
Signal Mountain Lodge
Consider Signal Mountain if you're looking for something to do in Grand Teton in February. The peak, which stands at 7,720 feet above sea level, offers breathtaking views of the Teton Range, Snake River, and Jackson Hole.
The East View Overlook and Jackson Point Overlook on the crest offer spectacular views. Keep an eye out for black bears and mule deer while visiting Signal Mountain Marina. Once you arrive, you can rent a kayak or a boat and go for a swim.
In Grand Teton National Park, the Signal Mountain Trail is also a popular hike. The trail is 6.8 miles long and goes to the Signal Mountain Lodge, where you can dine after your adventure.
All Day Private Tour
Spend a full day seeing the natural wonders of Grand Teton National Park on a private adventure with no guesswork or navigation.
The vast park can be overwhelming for first-time visitors, but a private driver and guide can show you all of the attractions, including Oxbow Bend, Jackson Lake Lodge, Signal Mountain, Mormon Row, and more. You'll have a better chance of seeing wildlife along the way, such as bears, elk, and bison.
You can see all of Grand Teton National Park's important animals, stunning landscapes, and cultural sites. You will get the opportunity to witness moose near Mormon Row before returning to Jackson, Wyoming.
You can also explore the historic Jackson Lake Lodge, Coulter Bay Marina, Signal Mountain, Jenny, Jackson, and Leigh Lakes, and the Bar BC Dude Ranch (the location of an old-fashioned western shootout).
Dog Sledding
One of the most delightful winter activities is dog sledding.
Take in the breathtaking vistas and perhaps a soak in a local hot spring. These outfitters provide the gear, experience, and location for a dog sledding adventure in Grand Teton Park and Jackson Hole.
A sled will be pulled by a team of huskies. This is the pinnacle of genuineness! A musher guide and a team of Alaskan sled dogs will lead you through the wilderness, where you'll learn about native creatures and see deer, elk, moose, bighorn sheep, and bald eagles.
Dog sledding activities are provided for half and full days. The full-day tours include a relaxing dip in Granite Hot Springs' natural spa-like waters.
Lakeshore Trail
The Lakeshore Trails begin on the backside of the Colter Bay Visitor Center. It's made up of two linked loops that circle the wooded peninsula of Colter Bay on the inside and outside. Since it is short and level, the Lakeshore Trail is also recommended for children.
This trail is home to bears, moose, elk, mule deer, beaver, muskrat, river otters, sandhill cranes, trumpeter swans, ospreys, great blue herons, snowshoe hares, and martens.
Furthermore, the Teton Mountains can be seen from this vantage point.
Snowcoach Tours
With gorgeous snow, beautiful green forests, rugged mountain peaks, and crystal clear rivers as a backdrop, traveling by snow coach is a wonderful experience.
The snow coach is the appropriate means of transportation for individuals who want to take a tour of the region's winter beauty in a heated, comfortable vehicle. You will enjoy a clear view while going smoothly through the snow and listening to the insights of a professional guide. Snowcoaches are excellent for all ages of families, from the youngest to the elderly.
Snowcoach tours of the Grand Teton area are available from a variety of firms in the neighboring communities. Always be prepared for the weather when participating in a winter activity. Even if you plan to go by snow coach, always be prepared for the unexpected.
Remember to follow your driver's directions at all times. Even in the middle of the winter, wildlife remains untamed.
Cunningham Cabin
The historic Cunningham Cabin in Grand Teton National Park is located on Highway 191, approximately 12.6 miles north of Moose Junction. Visitors can park in either the large property beside the highway or the smaller lot about three-tenths of a mile away from the site. A trail and roadside guide are provided at the trailhead.
Moran, Wyoming is home to this 0.3-kilometer out-and-back trail. This trip takes an average of 4 minutes and is categorized as easy. This is a great walking route. Dogs are also not allowed on this trail, so leave them at home.
The cabin is only a tenth of a mile from the parking lot, making it extremely convenient. A few faint trails lead to the old ranch house, barn, shed, and other structures' former locations.
Visitors should travel out onto the ranch grounds to appreciate the amazing views that the homesteaders experienced every day, even if there isn't much to see these days.
Sleigh Ride Tour
There is a classic horse-drawn sleigh ride available. Enjoy the magic of horse-drawn sleigh rides in the winter wonderland! Beautiful, spectacular vistas and wildlife viewing, as well as food and entertainment packages, are available during half-hour to one-hour trips.
Several outfitters and guides provide sleigh rides across the area. Some are close to the park's boundaries, while others are a little further away.
If you don't own a sleigh or a team of horses, you'll need to make arrangements with one of the many local companies to participate in this amazing winter activity.
The "only way to go" for a horse-drawn sleigh ride is to hire a guide or travel with an outfitter. The horses are managed by skilled and experienced guides/drivers who will provide you with a memorable experience.
Recent Posts