15 Tips for Visiting Grand Teton in January
January in Grand Teton: Are you thinking of visiting Grand Teton in January? January is a wonderful time to visit Grand Teton National Park.
January is one of the least busy months of the year to visit Grand Teton but I have included tips and tricks for visiting that will help you plan your trip.
In January, there are plenty of winter activities. Every month is unique and different in the park so make sure to take advantage of the days.
Thank you for supporting this website written by an American. This post may contain affiliate links. This means I earn a small commission on these links at no extra cost to you.
National Park Entrance Fees
To enter the National Parks, you'll need to pay an entrance fee or have a National Parks Pass also known as American the Beautiful Pass.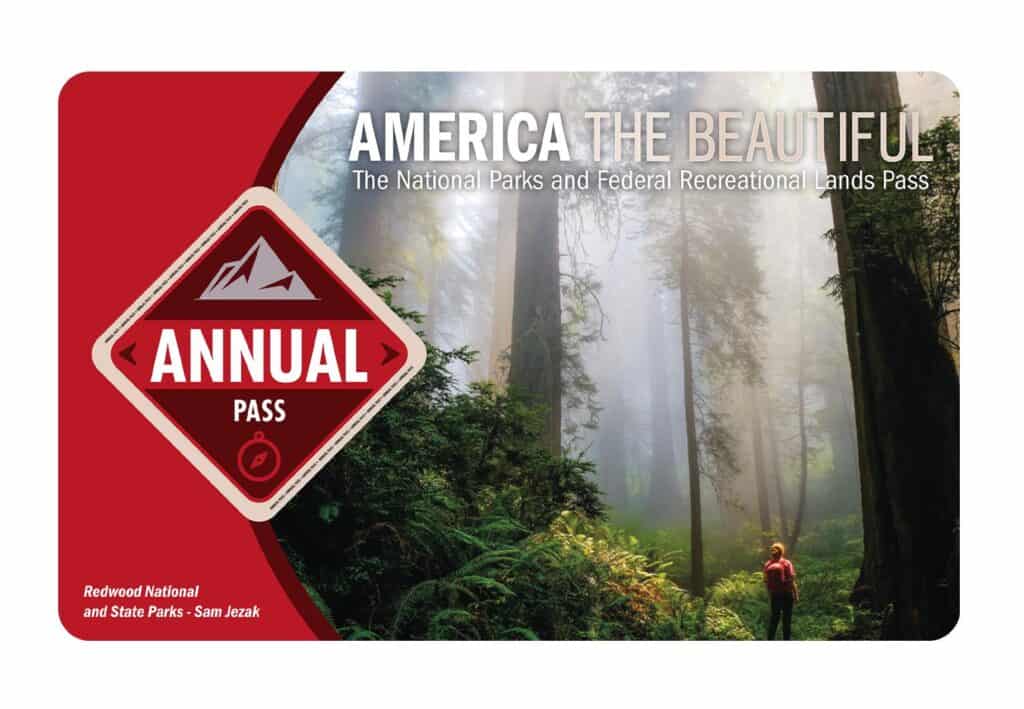 It costs $80 for a yearly America the Beautiful Pass. This gives you access to all national parks and federal areas that charge fees. The America the Beautiful Pass is well worth it!
I purchased my first one in 2016 and it's such a money-saver! Plus 10% of sale proceeds go to the National Park Foundation.
15 Things to do in Grand Teton in January
Grand Teton National Park: Self-Guided Tour
See a natural wonder of the world in person on this self-guided driving tour of the Grand Teton National Park.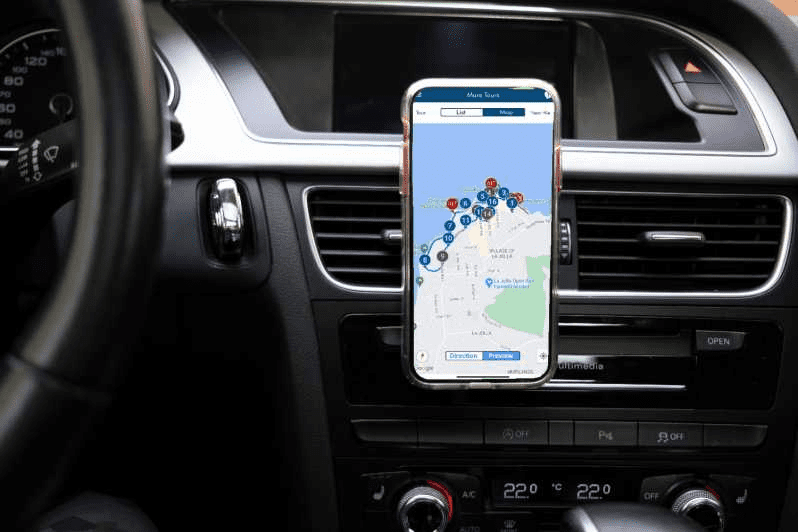 This self-guided driving tour takes you to all the best vistas, hikes, and attractions in Grand Teton.
Embark on a self-guided tour of Grand Teton National Park using an app that functions as your guide, audio tour, and map. Discover the park's most spectacular lookouts, learn about its history, and get to know the local wildlife.
View the Wildlife
Warm yourself from the cold winter air by taking a picturesque drive to look for wildlife in the area. Bison, deer, elk, coyotes, bears, and even wolves can be seen in Grand Teton National Park. Although bears hibernate during the winter, the park's other wildlife remains active.
Moose, elk, bison, wolves, trumpeter swans, and other local creatures are particularly fascinating to see during the winter months when the harsher weather adds to their already fascinating behavior. Take a self-directed or guided tour to learn about the flora and fauna of Grand Teton National Park.
The Willow Flats Overlook is well-known as one of the best spots in Grand Teton National Park to see wolves. For the time being, take up residence in a parking lot.
Remember to relax and enjoy yourself while searching!
Sleigh Ride Tour
A classic horse-drawn sleigh ride is available. Enjoy the winter wonderland charm of horse-drawn sleigh rides! Beautiful, spectacular views and wildlife viewing are available during half-hour to one-hour trips, as well as dinner and entertainment packages.
Sleigh rides are available from several outfitters and guides throughout the area. Some are within walking distance of the Park's limits, while others are a little further away.
If you don't have a sleigh and a team of horses, you'll need to make arrangements with one of the numerous local companies to enjoy this fantastic winter activity.
For a horse-drawn sleigh ride, hiring a guide or traveling with an outfitter is not just the "way to go," but also the "only way to go." The horses are handled by trained and experienced guides/drivers who will provide you with an unforgettable experience.
Snowshoeing
Grand Teton National Park is beautiful at any time of year, but it takes on a supernatural appearance when it's snowed in. Snowshoeing, like hiking, is a great way to get out into nature and listen to it in its entirety. This can be also done in a variety of ways.
A guided snowshoeing trip is an excellent way to get started if you're new to snowshoeing or the area. You have several options.
You can do a full-day snowshoeing and wildlife trip, where you spend the morning in Grand Teton National Park and the afternoon in the National Elk Refuge looking for elk, moose, bighorn sheep, foxes, and trumpeter swans.
If you just have a limited amount of time, have never snowshoed before, or are unsure of your fitness level, a 4-hour simple snowshoeing guided hike is the best option.
The paths chosen are simple, and an expert guide will provide tips and tactics. The speed will be moderate. The package includes snowshoes, hiking poles, and even binoculars.
A maximum of 7 participants is permitted to take part. Morning and afternoon trips are also available.
Teton Park Road
The Teton Park Road is an excellent spot to start if you're interested in cross-country skiing in the Grand Teton. From the Taggert Lake Trailhead, where you'll most likely park your car, to Signal Mountain Lodge, the Teton Park Road is groomed.
Jenny Lake and Jackson Lake's southern end are two of the trail's most popular destinations. The Cathedral Group, which includes Grand Teton, Mount Owen, Teewinot, Middle Teton, and South Teton, will provide stunning vistas on a good day, whether you ski a few miles or the entire stretch of road.
Signal Mountain Lodge
If you're looking for something to do in Grand Teton in January, consider Signal Mountain. At 7,720 feet above sea level, the peak provides stunning views of the Teton Range, Snake River, and Jackson Hole.
On the peak, the East View Overlook and Jackson Point Overlook provide breathtaking views. When visiting Signal Mountain Marina, keep an eye out for black bears and mule deer. You can rent a kayak or a boat and go for a swim once you arrive.
The Signal Mountain Trail in Grand Teton National Park is also a popular hike. It's a 6.8-mile trail that leads to the Signal Mountain Lodge, where you can dine after your climb.
Cross-country Skiing
Skiing into Grand Teton National Park is a once-in-a-lifetime opportunity. The area's fluffy snow makes for excellent skiing, and the views are breathtaking. This is a wonderful place to start if you've never done it before. The Grand Teton mountains, which are always covered with snow, create a beautiful scene.
The Grand Teton features 14 miles of groomed Nordic/cross-country ski trails, making skiing a breeze. Many expert outfitters in Jackson can help you get out and glide around Grand Teton National Park.
If you're planning a visit in January, book your rental gear ahead of time to ensure that it's available.
Elk Refuge
Hundreds of years ago, elk roamed most of what is now North America, grazing in meadows, valleys, and foothills across the continent. Elk numbers decreased as their natural habitats were taken, and the remaining elk moved west to the mountains.
People in Jackson Hole became aware of the local elk population in the late 1800s and early 1900s and began traveling to their feeding places on sleighs to observe them. As public interest in the species grew, the refuge was established in 1912. The sleigh rides were so popular that the preserve began giving them to the general public in 1965.
Elk move from the mountains to the valley level in Jackson, Wyoming, in the winter, making them visible to drivers. A barrier runs for several miles alongside the road just outside of town, preventing any collisions between elk and cars on the road. They are not ringed by a fence and are free to roam!
If you want to see the elk herds, remember to be quiet and patient. They're frightened, and even a cough will send them scattering from your shot. They may easily walk into your frame if you position yourself as a silent observer.
All-Day Private Tour
Spend a whole day on a private trip exploring the natural beauties of Grand Teton National Park, with no guesswork or navigation.
For first-time visitors, the vast park can be overwhelming, but a private driver and guide will show you all the attractions, including Oxbow Bend, Jackson Lake Lodge, Signal Mountain, Mormon Row, and much more. Along the way, you'll have a better chance of sighting wildlife, including bears, elk, and bison.
This tour allows you to explore all of Grand Teton National Park's significant wildlife, spectacular panoramas, and cultural sites in one day. Before returning to Jackson, Wyoming, you will have the opportunity to see moose near Mormon Row.
You can also visit the Pierce Cunningham Ranch Cabin (the site of an old-fashioned western shootout), the historic Jackson Lake Lodge, Coulter Bay Marina, Signal Mountain, Jenny, Jackson, and Leigh Lakes, and the Bar BC Dude Ranch.
Beavers, black bears, grizzly bears, bison, coyotes, eagles, elk, mule deer, osprey, and pronghorn are some of the animals you might see.
Scenic Sunrise Tour
This early morning private tour of Grand Teton National Park includes a breathtaking view of the rising sun shining on the spectacular Tetons as well as an increased opportunity to see wildlife such as moose, elk, bears, wolves, bison, and pronghorn.
You may avoid the crowds and have a more intimate experience of Jackson Hole by taking the backroads.
This is a private tour for a maximum of four individuals. Discover the best of Jackson Hole and Grand Teton National Park's current wildlife hot areas with an educated, local, and experienced guide with Wild Wyoming Tours.
Dog Sledding
Sledding with dogs is one of the most enjoyable winter activities.
Enjoy the stunning views and maybe a soak in a nearby hot spring. The gear, experience, and location for a dog sledding adventure throughout Grand Teton Park and Jackson Hole are all provided by these outfitters.
Go dog sledding in Jackson Hole, Wyoming, to live out your winter western fantasy. A team of huskies will pull you behind a sled. This is the ultimate in authenticity! You'll be guided through the wilderness by a musher guide and a team of Alaskan sled dogs, where you'll learn about native animals and see deer, elk, moose, bighorn sheep, and bald eagles.
Half-day and full-day dog sledding activities are available. A peaceful soak in Granite Hot Springs' natural spa-like waters is included in the full-day tours.
Snow Tubing
Snow tubing is a fun winter sport for people of all ages that requires no skill or experience. The rider sits on a donut-shaped sphere akin to an inner tube and slides down a smooth, maintained trail, comparable to sledding. The rider can then use a rope tow to return up the hill for another ride.
The base of Snow King is a popular site for snow tubing in Jackson Hole. This is where you'll find the groomed snow hill that's specifically suited for snow tubing. Grand Targhee Mountain Resort has another hill dedicated solely to snow tubing.
Furthermore, participants must be at least 42 inches tall to participate in the tubing. All participants must be at least 18 years old or have a parent or legal guardian present if they are younger.
Ice Skating
Jackson ice skating is the quintessential winter sport and can be done at many locales, whether you can do pirouettes or stumble knock-kneed from one edge of a rink to another.\
Some skating rinks in Jackson have no amenities, while others include rentals and hot cocoa.
Town Square, Owen Bircher Park, Rodeo Grounds, Kolter Ice Arena, and Alta Park are some of the top skating locations.
Snowcoach Tours
Traveling by snowcoach is a breathtaking experience with beautiful snow, rich green forests, jagged mountain peaks, and crystal blue rivers as a backdrop.
The snowcoach is the ideal mode of transportation for those who want a tour in a heated, comfortable vehicle amid the region's winter beauty. While traveling smoothly through the snow and listening to the insights of an expert guide, you will have a clear view. Snowcoaches are perfect for families of all ages, from the youngest to the elderly.
Snowcoach tours of the Grand Teton area are available from a variety of firms in the neighboring communities. Always be prepared for the weather when participating in a winter activity. Even if you plan to go by snowcoach, always be prepared for the unexpected.
Remember to follow your driver/directions guides at all times. Even in the middle of the winter, wildlife remains untamed.
Ice Fishing
In Grand Teton National Park, ice fishing is offered on the same lakes where boating with mountain views is available. The park's top ice fishing areas include Jackson Lake, Jenny Lake, and Phelps Lake.
Make sure you have a fishing license and the necessary equipment before venturing out on the ice (such as an auger, rod, and reel).
Find a guide who can share their experience and relieve the stress of putting together the necessary equipment.
Photography Tours
Every year, Grand Teton National Park provides a range of photo opportunities, but the park's winter setting is particularly stunning and a favorite of both amateur and professional photographers.
Consider organizing a private photo tour or workshop with a professional guide/photographer if you're an amateur photographer looking to enhance your skills—or simply want the opportunity and access to photograph the park's wildlife and jaw-dropping terrain up close.
Half-day, full-day, and multi-day tours are available from companies such as Alpen Glow Tours, Grand Teton Photo Tours, and Jackson Hole Wildlife Safaris.
Depending on the trip you pick, you'll see the scenery, wildlife, and incredible photo opportunities at sunrise and/or sunset.
Your guide will go over every detail of shooting technique and equipment with you.
Recent Posts