Visiting Grand Teton National Park in July
July in Grand Teton: Are you thinking of visiting Grand Teton in July? July is a wonderful time to visit Grand Teton National Park.
July is the busiest month of the year to visit Grand Teton but I have included tips and tricks for visiting that will help you plan your trip.
In July, everything in Grand Teton is open. Every month is unique and different in the park so make sure to take advantage of the long summer days.
Thank you for supporting this website written by an American. This post may contain affiliate links. This means I earn a small commission on these links at no extra cost to you.
National Park Entrance Fees
To enter the National Parks, you'll need to pay an entrance fee or have a National Parks Pass also known as American the Beautiful Pass.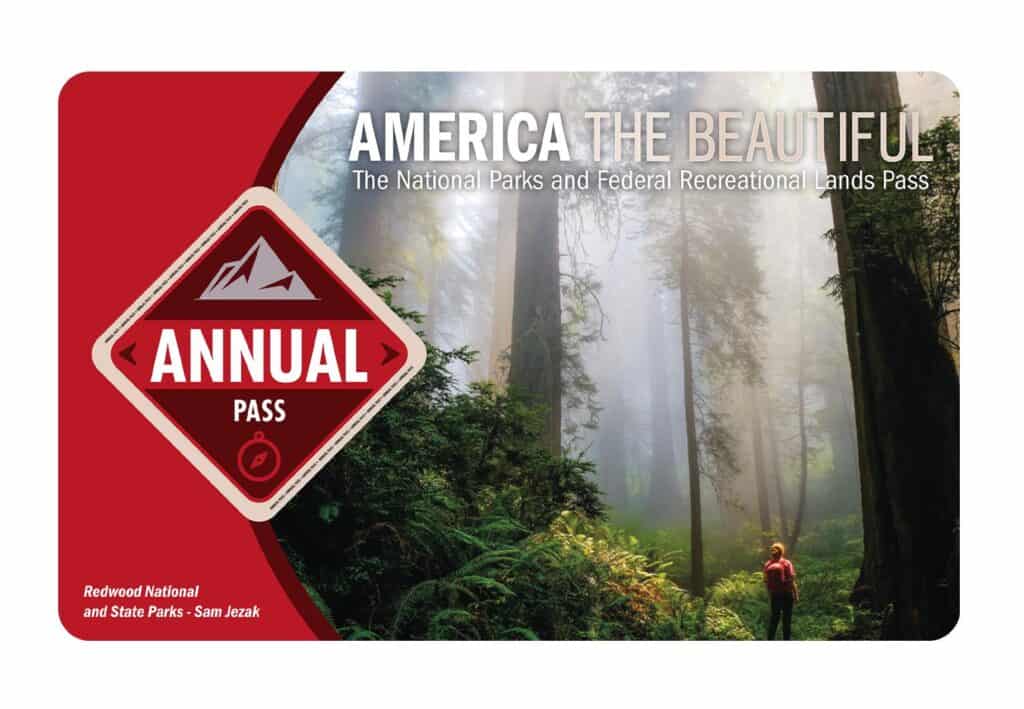 It costs $80 for a yearly America the Beautiful Pass. This gives you access to all national parks and federal areas that charge fees. The America the Beautiful Pass is well worth it!
I purchased my first one in 2016 and it's such a money-saver! Plus 10% of sale proceeds go to the National Park Foundation.
Tips for Visiting Grand Teton National Park
Grand Canyon National Park is perfect for outdoor enthusiasts. There is something for everyone on this list and for different fitness levels. Also, note that it is dry and hot (in the summer), and make sure you know what you are getting into before you start. Here are a few tips for visiting the Grand Canyon:
Bring a reusable water bottle and lots of water! Remember you are in the sun and you will need to drink lots of water. I love my LifeStraw Filtered Water Bottle. I can refill this bottle anywhere and it comes with a carabiner to connect it to my daypack.
Check the Weather – days over 100 degrees are very common. Make sure to check.
Hiking boots or sandals that will protect your feet! I love good shoes. I need all the support and help I can get. I actually love these sandals for hiking and also love these hiking boots.
Bring hiking poles for balance and to protect your knees. I know many experienced hikers (and even amateur ones) think that hiking poles are for old people who lose their balance. Actually, hiking poles can help when going down steep inclines or when scrambling over rocks. They are great to hike with even for the most experienced hiker.
Wear a sunhat. I feel like this whole post is about how high you are in the mountains and how much closer you are to the sun but it is so true. At elevation, you are closer to the sun and more likely to burn. Wear sun protection such as a sun hat and sunscreen.
Be aware of the wildlife. This is the Southwest and you will need to watch out for snakes and other wildlife such as moose or a bear. Please stay away from wildlife and do not feed them. I recommend carrying bear spray as well.
Start Early – If you want to avoid the traffic and the heat you will need to start your hike early. That way it will be nice and cool and the smog will not affect you either.
Leave no trace. If you are new to the concept of Leave No Trace it is all about preserving the environment to ensure it is in the same or better condition when you leave it. This means that you should stick to the trails and carry out everything that you carried in. This is a great explanation of the Leave No Trace principles!
Water shoes are great for water hikes– If you don't have a pair, I highly suggest it as they are affordable. I have an article on the pros and cons of several pairs of water shoes.
Bring Bug Spray and a snack: Be sure to bring everything you need including a snack like a protein bar plus BUG SPRAY.
Where to stay near Grand Canyon National Park
The Grand Canyon makes for a great weekend escape. Fresh air, beautiful scenery and being in nature does a world of good for the soul. I recommend staying as close to the park as possible and even treating yourself with a cabin with a spa pool to relax at night.
If you are taking a road trip remember to reserve a car in advance using Discover Cars .
Things to do in Grand Teton National Park in July
Grand Teton National Park: Self-Guided Tour
See a natural wonder of the world in person on this self-guided driving tour of the Grand Teton National Park.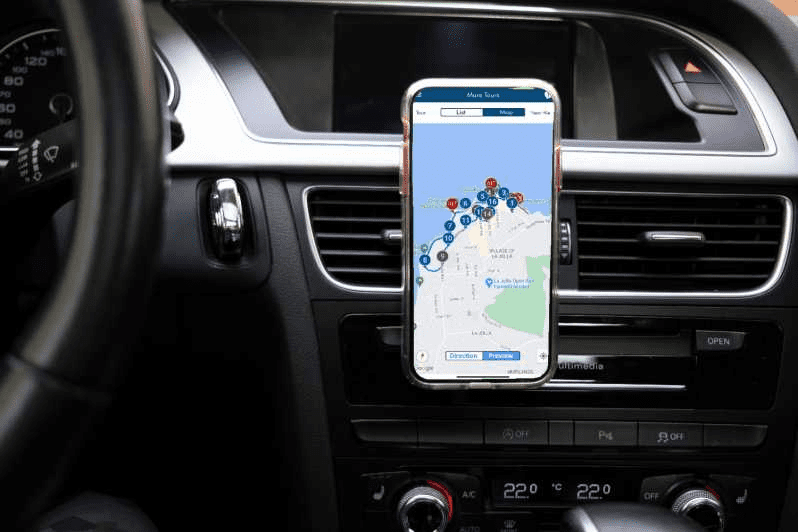 This self-guided driving tour takes you to all the best vistas, hikes, and attractions in Grand Teton.
Embark on a self-guided tour of Grand Teton National Park using an app that functions as your guide, audio tour, and map. Discover the park's most spectacular lookouts, learn about its history, and get to know the local wildlife.
Schwabacher Landing
This is one of the park's most photographed spots and for good reason. This serene and beautiful environment is great for an early sunrise shot or a mid-afternoon picnic. The mountain's reflection in the beaver ponds is the stuff of photographer fantasies.
Even if you're not a photographer, simply walking among the stillness and beauty of this place is a unique experience. Although there are people on the short walk close to the ponds, it feels as if you are in a chapel, with all the reverence, calm, and respect that such a magnificent setting deserves.
Instead of a strenuous hike, a flat river trail allows for a delightful stroll. As you go, you may observe beavers, moose, ducks, and other photographers taking shots of the mountains. Despite the trail's short length (approximately 2 miles out and back), you may find yourself staying at Schwabacher Landing for longer than you expected simply to take in the scenery.
You can either walk from the parking lot to the river and take a picture or continue on the trail for a different perspective of the Tetons.
Jenny Lake
Jenny Lake is one of the national park's crown treasures. A day of hiking, picnicking, boating, or swimming is made even better by the sparkling clear, pristine glacial water set against the most beautiful mountains on the planet.
You may park and ride the ferry across the lake to Hidden Falls and Inspiration Point, where you can hike to visit these two renowned tourist attractions.
Jenny Lake also serves as the starting point for several backcountry hikes into the Tetons' interior. Hike to Forks of Cascade Canyon, Lake Solitude, or Hurricane Pass with your tent and belongings. Serious hikers who enjoy putting in the miles are always ecstatic to complete these hikes.
Jackson Lake
Another popular site for visitors seeking a feel of the great outdoors in the shadow of these majestic mountains is Jackson Lake. Visitors can enjoy this 15-mile glacial lake by boating, camping, fishing, or relaxing on the beach.
Visitors can enjoy wonderful sightseeing cruises around the lake or keep a lookout for wildlife along the lake's pristine western shore, in addition to fishing, swimming, and boating. The woodlands and mountains surrounding Jackson Lake also provide excellent hiking, mountain biking, and camping opportunities.
Take a breakfast, lunch, or dinner lake cruise on renowned Jackson Lake. The Grand Teton Lodge Company offers narrated cruises across the lake about local history and custom, followed by dinner at a private location on Elk Island, exactly beneath Mount Moran's shadow.
You can also stroll the island or relax by the campfire before the boat returns to Colter Bay Village Marina. Jackson Lake Cruises are a fantastic opportunity for the entire family to enjoy themselves.
Antelope Flats Road
Antelope Flats Road is a breathtaking drive over sagebrush flats and across rolling plains. Historic Mormon Row, the Blacktail Butte area, and the Gros Ventre Mountains are just a few of the fantastic vistas in this area. In addition, you'll have unrestricted views of the Jackson Hole valley. Don't miss the Cathedral Group of the Tetons to the west, which contains the Grand, Mount Owen, and Teewinot at the range's core.
On Antelope Flats Road, biking is just as popular as driving. The road is flat and only 8-10 miles long, making it an excellent biking ride for the whole family. Book a guided ride with Teton Mountain Bike Tours or simply drive around and take in the beauty. Always keep an eye out for cyclists!
Many species of wildlife also thrive on the Antelope Flats Parcel for their survival. This area is along the path of a significant migration route for pronghorn, bison, and the world's largest elk population. It also serves as a significant breeding and nesting site for birds. A former wolf lair, which was formerly used by both pups and adults for an entire summer, is located near the lot. Badgers, coyotes, and foxes are also prevalent.
Antelope Flats Road may be found two miles north of Moose Junction. Turn right at the three-way crossroads after reaching Mormon Row to loop around past Kelly and the Gros Ventre campground.
Phelps Lake
The Laurance S. Rockefeller Preserve, along Moose-Wilson Road, is the trailhead for the Phelps Lake Loop in Grand Teton National Park. To get to the trailhead from Moose Junction, take Moose-Wilson Road south for about 3.6 miles until you see the Preserve sign on the left.
To reach the LSR Visitor Center, the hike begins with a short stroll across a sagebrush flat. The trail enters a mixed woodland of spruce, fir, and lodgepole pine beyond the visitor center.
You'll come to what looks to be an unmarked divide in the trail just over two-tenths of a mile from the trailhead. A small viewing location off the main trail is reached by taking the side trail to the left.
The trail crosses Moose-Wilson Road at slightly over half a mile and arrives at the Boulder Ridge Trail intersection at about nine-tenths of a mile. Hikers can explore a greater area of the Laurance S. Rockefeller Preserve by using this side trail. Hikers should continue straight ahead here to reach Phelps Lake. The trail has already ascended around 225 feet at this point. Fortunately, you've already covered a significant portion of the hike's height climb.
Hikers will reach the Phelps Lake Trail junction after about 1.3 kilometers. This location is only a short distance from the lake's rocky shore.
Taggart Lake
The rest of the hiking trails in Grand Teton National Park are classified as difficult or moderate.
Most hiking books list the Taggart Lake Trail as easy-to-moderate, and it's an excellent one to try if you're a beginner hiker or visiting the park with kids, as the elevation change is just about 400 feet and the distance is only about 3 miles round-trip.
If you're an experienced hiker, don't allow the trail's moderate difficulty to deter you from going. Despite this, the views of Taggart Lake and the surrounding streams, meadows, and conifer woods are breathtaking.
If you want a longer hike, continue to Bradley Lake for about 5 kilometers. The trail is also kid-friendly because it includes a dip in Taggart Lake. Go before 10 a.m. to avoid the midday throng and grab a parking spot.
Hidden Falls
Paddling, shuttle boating, or walking around Jenny Lake will lead you to the start of the Hidden Falls trail. This is without a doubt one of the area's top short hikes and a true Grand Teton gem.
The hike is only 1.3 miles round trip and is very scenic. Also impressive is the 200-foot waterfall that flows down massive rock steps. You can either turn around or continue to Inspiration Point.
This is a suggested hike if you visit Grand Teton National Park in July.
Inspiration Point
This trail is one of the most heavily used in the park, and with good cause. Hikers will be rewarded with panoramic views of Jenny Lake and the surrounding mountains from the peak.
Begin your hike by hiking 2 miles from the boat pier on Jenny Lake's southeast side to the Cascade Canyon trail's junction. You can also skip the first 2-mile climb by taking a boat across Jenny Lake from the base of Mount Teewinot to the Cascade Canyon trailhead.
Before reaching Inspiration Point, you'll have to traverse a narrow rocky area; this 7,200-foot vantage point will make you feel like you're on top of the world. If you start at the Cascade Canyon junction, the climb to Inspiration Point is 1.8 miles roundtrip. Because of the popularity of this trail, go early in the morning for a more tranquil experience.
String Lake
If you're visiting Grand Teton in July, you may want to stop and cool off in the turquoise waters of String Lake. This swimming hole is towards the park's center, above Jenny Lake, and below Leigh Lake.
Although the water in this glacier-fed lake will undoubtedly be chilly, it can be a welcome respite after a day of hiking. You may also relax on the shoreline while taking in views of the Tetons.
The String Lake Trailhead is also close by, providing access to the String Lake Loop, a 3.8-mile trail that circles the lake and offers spectacular views. This trail was favored by previous hikers over the Jenny Lake Loop because it was less busy.
Leigh Lake
Leigh Lake is a beautiful lake nestled at the foot of the spectacular Mount Moran. This lake is ideal for relaxing because of its clear water and lack of crowds.
For families with little children or seniors, the hike to Leigh Lake is an excellent alternative. The walk, which follows the shoreline of String Lake, is largely level yet highly attractive.
You have the option of portaging your canoe to Leigh Lake if you're canoeing String Lake. You'll have greater tranquility and a spectacular view, and you'll almost certainly have the lake to yourself!
The Leigh Lake walk is 1.8 miles round trip and pets are not allowed.
Lakeshore Trail
While hiking along the water, the Lakeshore Trail offers excellent views of the Teton Range and Jackson Lake. This is an excellent place for wildlife viewing and photographing Mount Moran with the Grand Teton in the distance!
Because it is short and flat, the Lakeshore Trail is ideal for a family hike. If you want to have a private area on the lake, you can branch-off the trail in a few places.
Moreover, pets are not permitted on this 2-mile round-trip trail.
Drive 9.5 miles north from the Moran Entrance Station until you see the Colter Bay Village turnoff on your left. From behind the Visitor Center, the trail starts.
Oxbow Bend
Oxbow Bend is one of the most beautiful sites to photograph the Tetons! Mount Moran is frequently mirrored in the Snake River's quiet waters, and otters and moose are regular visitors to this special area.
To get to the water, take a short stroll down a steep hill from the parking lot. This is an excellent spot for a great picture. Arrive early in the morning or late at night for the best chance of viewing wildlife. This trail also does not allow pets.
Drive 3 miles north/west from the Moran Entrance Station until you see the Oxbow Bend turnout on your left.
Snake River Overlook
Ansel Adams made the Snake River Overlook famous when he photographed the Teton Range with the Snake River meandering through the trees. You can now take the same photo he took and marvel at the beauty of these mountains.
Because the overlook's turnout is on the highway, it's easy to miss if you're speeding. There are plenty of additional enjoyable destinations in this area, so check out this schedule if you want to do more.
Follow US-191 north for approximately 20 miles until you reach the Snake River Overlook on the left side of the road.
Lake Solitude
Advanced hikers who are ready to travel 14 kilometers into the mountains will be rewarded with stunning views from Lake Solitude. This out-and-back hike offers vistas of snowcapped mountains and sparkling lakes, as well as wildlife encounters.
It takes at least seven hours to hike the Lake Solitude trail, but it can take longer if you stop for breaks and photo opportunities. Depending on when you visit, the walk may be slushy or snowy, so be prepared and check the visitor center for trail information. Many people recommend hiking between July and September because snow can last into June.
Start your journey at Cascade Canyon, which can be reached through a 2-mile hike or a shuttle boat ride across Jenny Lake. You'll carry on after going past the Hidden Falls and Inspiration Point areas for even more stunning views.
Teton Park Road
Teton Park Road wraps around the base of the Teton Range, giving tourists a 360-degree vista of the park, including views of the Tetons, Menor's Ferry Historic District, and Snake River Overlook, and Jenny Lake. You're likely to spot elk, moose, bison, and possibly even a bear or two.
While the Teton Range provides beautiful views the entire way, moose, bison, and bears can occasionally be seen in the unspoiled wilderness on either side. Teton Park Road also has several pull-offs and viewpoints where you may stop and take in the scenery, as well as many trailheads.
Teton Park Road is accessible from the Craig Thomas Discovery & Visitor Center. Before getting in the car for the scenic drive, you need to stop inside the center to pick up a route map. The drive is accessible for free with park entry.
Recent Posts