15 Tips for Visiting Grand Teton in June
June in Grand Teton: Are you thinking of visiting Grand Teton in June? June is a wonderful time to visit Grand Teton National Park.
June is one of the busy months of the year to visit Grand Teton but I have included tips and tricks for visiting that will help you plan your trip.
In June, there are plenty of spring activities. Every month is unique and different in the park so make sure to take advantage of the days.
Thank you for supporting this website written by an American. This post may contain affiliate links. This means I earn a small commission on these links at no extra cost to you.
National Park Entrance Fees
To enter the National Parks, you'll need to pay an entrance fee or have a National Parks Pass also known as American the Beautiful Pass.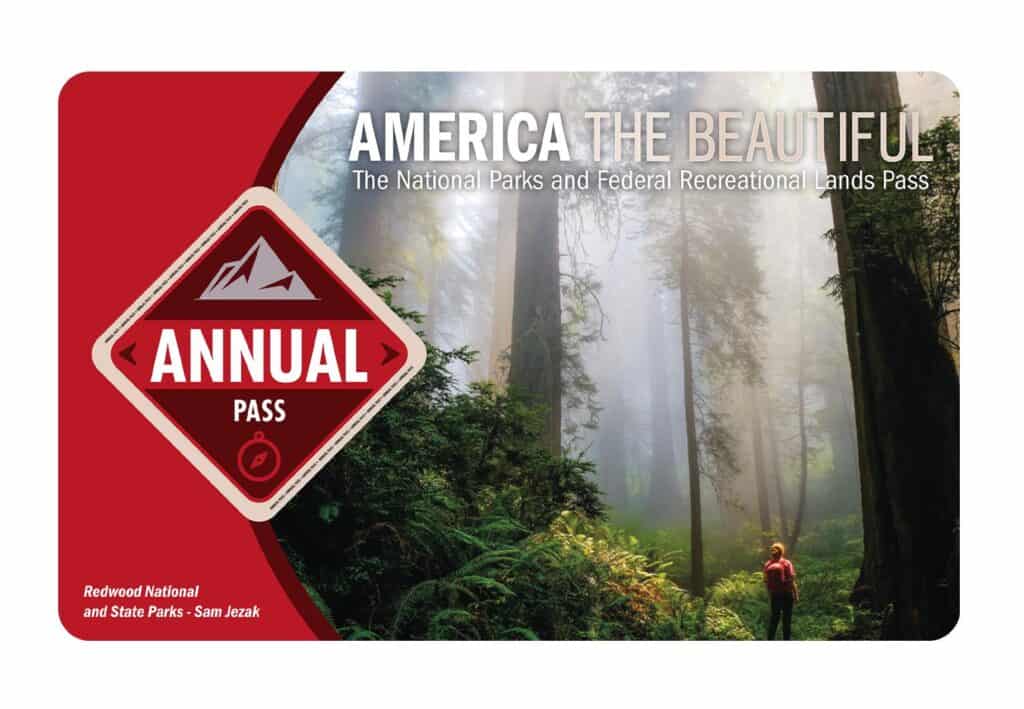 It costs $80 for a yearly America the Beautiful Pass. This gives you access to all national parks and federal areas that charge fees. The America the Beautiful Pass is well worth it!
I purchased my first one in 2016 and it's such a money-saver! Plus 10% of sale proceeds go to the National Park Foundation.
Tips for Visiting Grand Teton National Park
Grand Teton National Park is perfect for outdoor enthusiasts. There is something for everyone on this list and for different fitness levels. Also, note that it is dry and hot (in the summer), and make sure you know what you are getting into before you start. Here are a few tips for visiting the Grand Teton:
Bring a reusable water bottle and lots of water! Remember you are in the sun and you will need to drink lots of water. I love my LifeStraw Filtered Water Bottle. I can refill this bottle anywhere and it comes with a carabiner to connect it to my daypack.
Check the Weather – days over 100 degrees are very common. Make sure to check.
Hiking boots or sandals that will protect your feet! I love good shoes. I need all the support and help I can get. I actually love these sandals for hiking and also love these hiking boots.
Bring hiking poles for balance and to protect your knees. I know many experienced hikers (and even amateur ones) think that hiking poles are for old people who lose their balance. Actually, hiking poles can help when going down steep inclines or when scrambling over rocks. They are great to hike with even for the most experienced hiker.
Wear a sunhat. I feel like this whole post is about how high you are in the mountains and how much closer you are to the sun but it is so true. At elevation, you are closer to the sun and more likely to burn. Wear sun protection such as a sun hat and sunscreen.
Be aware of the wildlife. This is the Southwest and you will need to watch out for snakes and other wildlife such as moose or a bear. Please stay away from wildlife and do not feed them. I recommend carrying bear spray as well.
Start Early – If you want to avoid the traffic and the heat you will need to start your hike early. That way it will be nice and cool and the smog will not affect you either.
Leave no trace. If you are new to the concept of Leave No Trace it is all about preserving the environment to ensure it is in the same or better condition when you leave it. This means that you should stick to the trails and carry out everything that you carried in. This is a great explanation of the Leave No Trace principles!
Water shoes are great for water hikes– If you don't have a pair, I highly suggest it as they are affordable. I have an article on the pros and cons of several pairs of water shoes.
Bring Bug Spray and a snack: Be sure to bring everything you need including a snack like a protein bar plus BUG SPRAY.
Where to stay near Grand Teton National Park
The Grand Teton makes for a great weekend escape. Fresh air, beautiful scenery and being in nature does a world of good for the soul. I recommend staying as close to the park as possible and even treating yourself with a cabin with a spa pool to relax at night.
If you are taking a road trip remember to reserve a car in advance using Discover Cars .
15 Things to do in Grand Teton National Park in June
Grand Teton National Park: Self-Guided Tour
See a natural wonder of the world in person on this self-guided driving tour of the Grand Teton National Park.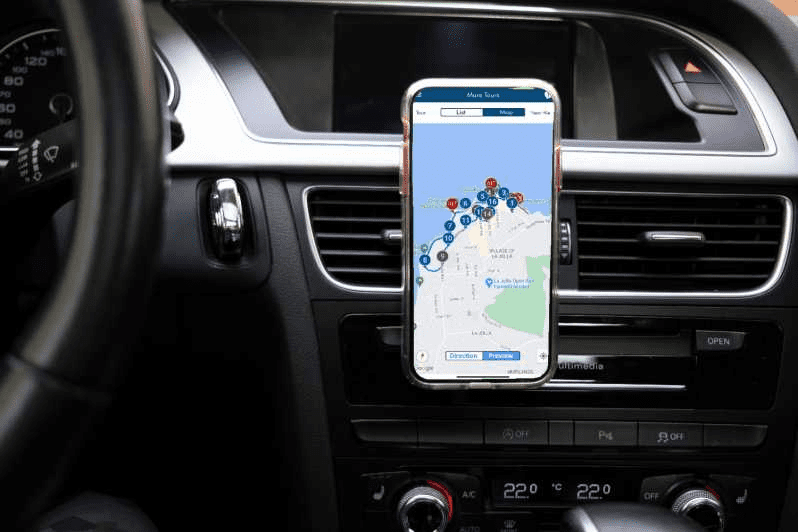 This self-guided driving tour takes you to all the best vistas, hikes, and attractions in Grand Teton.
Embark on a self-guided tour of Grand Teton National Park using an app that functions as your guide, audio tour, and map. Discover the park's most spectacular lookouts, learn about its history, and get to know the local wildlife.
Schwabacher Landing
This breathtaking vantage point is one of America's most popular launch places for river rafters and anglers.
Nearly directly east of Grand Teton, on the Snake River, is a location known as Schwabacher's Landing where the landscape flattens down and makes for easy river access. Off the main highway, a dirt road leads down to different trailheads.
The best place to take pictures in Grand Teton National Park is Schwabacher's Landing. It is magnificent to see the Teton Mountains reflected in the Snake River's calm, flat water.
The excursion to Schwabacher's Landing is suitable for families. Make a day of it by packing a picnic lunch.
The landscape is level, the views are breathtaking, and wildlife is in abundance. You might see otters in the river, eagles soaring overhead, and coyotes, antelope, and deer amid the trees.
Snake River Overlook
The Snake River Overlook may be found on the left side of the road after traveling north on US-191 for about 20 miles.
The Snake River Overlook became well-known when Ansel Adams shot the Teton Range with the Snake River meandering through the forests. By shooting the same picture he did, you can now take in the splendor of these mountains.
The turnout for the overlook is on a highway, making it easy to miss if you're driving too fast. Check out this route if you want to do more because there are many other enjoyable things to do around here.
Wildlife Viewing
There are various possibilities to see wildlife at Grand Teton National Park. In addition to innumerable non-mammal species, the Grand Teton is home to about 60 different mammal species including grizzly bears, black bears, elk, pronghorn, moose, beavers, bald eagles, mule deer, and more. The best feature is that you can see wildlife without going into the woods.
Grand Teton, Oxbow Bend, Cattleman's Bridge, Moose-Wilson Road, Antelope Flat Roads, and many others are among the best locations to spot wildlife.
The best time to watch wildlife is an hour after sunrise or an hour before dusk. Throughout the night and the early hours of the morning, wildlife emerges to feed in Grand Teton's numerous rivers, creeks, and lakes.
Taggart Lake Loop
One of the most well-liked trails in Grand Teton National Park is the Taggart Lake Loop.
In the summer, this trail is utilized for day hikes and trail running, and in the winter, it is used for snowshoeing. The Taggart Lake Loop is simple and suitable for families.
This trail is also quite well-liked and is frequently crowded, particularly during the summer. You can avoid the crowds by starting this path early in the day or keeping it for an evening stroll.
Start at the Bradley-Taggart Trailhead and hike northwest for a third of a mile until you reach a divide to complete the Taggart Lake Loop. To finish the Taggart Lake Loop in the counterclockwise direction, continue down the path on your right at this split. To get to Taggart Lake and return to the trailhead, keep left at the following divides.
Check out the Taggart Lake and Bradley Lake Loops for a little bit more of a lengthy excursion.
String Lake Loop
Because the tranquil waters are excellent for canoeing, kayaking, or just jumping in the lake, the String Lake area of the Grand Teton National Park is highly well-liked.
The picnic area beside the lake also offers access to several trails, including Hidden Falls and the Leigh Lake Trail. The relatively easy String Lake loop has fantastic lake vistas.
Over the past few years, the parking lot has become more and more crowded, yet there is typically enough room for everyone. Along the shoreline are picnic tables, and the north parking lot has facilities.
If you want to complete the hike clockwise, start your adventure by heading south toward Jenny Lake and crossing the creek at the southern end of String Lake. Don't skip the Grand Teton view from the bridge. After 1,000 feet, turn right to continue around the lake.
On the west side of the lake, the trail then climbs 150 feet throughout the next mile. Keep an eye out for huckleberries and other wild berries. Before the final ascent of another 150 feet or so, the following half mile is relatively flat. The trail then descends and makes a loop, making for a wonderfully relaxing walk. The Leigh Lake Trail and the trail cross paths after the bridge.
It is advised to hike in groups, create noise—possibly by wearing bells hanging from your backpack—and carry bear spray because Grand Teton National Park is grizzly bear country. It is unlikely that you would need it since the area is typically quite crowded, but it is always a good idea to have it just in case. In the area, it's possible to see coyotes, deer, elk, moose, black bears, marmots, eagles, and ospreys, among other animals.
Death Canyon
Take advantage of the less visited Death Canyon when visiting Grand Teton National Park to explore this amazing, glacier-formed canyon that is home to wildlife, sheer rock cliffs, and breathtaking views.
Compared to some of the other paths further north in the park, the Death Canyon Trail in Grand Teton National Park often sees fewer tourists. No matter what its name, Death Canyon is teeming with life of all kinds, including flowers, trees, shrubs, moose, deer, bears, birds, and more, and the sparsely populated area makes it a wonderful site to take in the park's natural beauty.
While shorter climbs to Phelps Lake Overlook and Phelps Lake are easier and equally gratifying, the entire Death Canyon Trail—which ascends to Static Peak, Alaska Basin, and Death Canyon Shelf—is not for beginners.
Take the Moose-Wilson Road south for about 3 miles from the Moose Junction Park Entrance until you reach a right turn that takes you to the Death Canyon Trailhead. Trailers and motorhomes cannot reach the trailhead.
Cascade Canyon Trail
Cascade Canyon is an excellent site to begin your Grand Teton National Park trip, whether you want to traverse Jenny Lake by boat, rest beside Hidden Falls, or take in the scenery from Inspiration Point.
This is one of the most well-known hiking areas in Grand Teton National Park as it offers a moderate hike that begins close to Jenny Lake and ascends to the 200-foot-tall Hidden Falls and the appropriately named Inspiration Point, which offers views of Jenny Lake and the east side of the park.
Adventuresome hikers who continue toward Hurricane Pass and Lake Solitude will be rewarded with vistas of the surrounding Cathedral Group and substantially fewer people. Most visitors turn back after reaching Inspiration Point.
You can enter Grand Teton National Park from Moose Junction and go north on the main park road past the Chapel of the Transfiguration and the Menor's Ferry Historic District to reach the Jenny Lake Visitor Center.
On the left, at 8 miles from Moose Junction, is Jenny Lake. Take the short, 3.3-mile Jenny Lake Loop to get there, or take the shuttle boat across the lake to get to the trailhead, which lies at the mouth of Cascade Canyon.
Jenny Lake Loop
A beautiful glacial lake nestled at the base of the Teton Mountain Range is Jenny Lake, which you can see from the Jenny Lake Loop Road.
At the mouth of Cascade Canyon is a lake with the name Jenny, named after the wife of an early resident.
Put on your hiking boots and explore the lake and neighborhood on foot, or park and spend some time sitting by the lake's shores and taking in the beauty.
From the park's Moose Junction entrance, go approximately 9 miles north and turn left onto the Jenny Lake Loop Road.
About 5 miles long, Jenny Lake Road is one-way. It is a paved, well-maintained road that takes between 25 and 20 minutes to travel, but this time does not include stops to take in the views. Always keep wildlife in mind.
Amphitheater Lake Loop
The Garnet Canyon Trail begins at the Lupine Meadows trailhead/parking area and curves southward before crossing Glacier Gulch Creek and turning west while ascending a moderately steep fall line. The Bradley Lake Trail crosses the trail just after it starts to head west; continue straight (to the right) to stay on the Garnet Canyon Trail.
The trail makes five switchbacks starting from this intersection, repeatedly weaving in and out of the trees. The Bradley and Taggart Lakes below, as well as Sheep Mountain (11,239′) and its "Sleeping Indian" formation across the Jackson Hole Valley, should all be seen in the rear-view mirror. You will come to a junction with Amphitheater Lake Trail just after the sixth switchback; take a right here.
Once on the Amphitheater Lake Trail, the trail will switch back four more times in a leisurely manner before steeply switch backing ten more times. Both Surprise Lake and Amphitheater Lake are located in a pleasant, gently sloping location at the top of these switchbacks. These two glacial lakes are close to Disappointment Peak (11,618′), and Surprise Lake has an off-road camping area that requires a permit.
T.A Moulton Barn
One of Jackson Hole's most recognizable buildings is the T.A. Moulton Barn. One of the most popular photo locations in the valley is the sunrise view with the barn in the foreground and the Teton Range in the background.
In 1908, John and Thomas Alva (T.A.) Moulton homesteaded on Mormon Row. T.A. built a frame house in 1915, and until the state constructed irrigation ditches to their property in the late 1920s, they dry farmed corn.
The Snake River Land Company met with the residents of Mormon Row in 1930, and many of them sold their land while the majority obtained lifelong leases. By the 1950s, not many were left.
Oxbow Bend View Pullout
After a considerable amount of time, the water path widens and gets shallower while the meander becomes exceedingly curled. Fish like suckers and trout, which provide food for river otters, ospreys, bald eagles, American white pelicans, and common mergansers, can live in the slow-moving water.
Beavers, muskrats, and even moose that forage on willows by the water's edge can all be seen swimming. On occasion, elk can be seen grazing in the upland aspen groves to the east.
For up-close views and pictures, use long lenses, spotting scopes, or binoculars. You must keep a distance of at least 100 yards from bears and wolves and 25 yards from any other species, whether you're in your car or on foot.
On US Highway 26/89/191, about one mile east of Jackson Lake Junction is the Oxbow Bend pullout. It is a great stop if you are just touring Grand Teton as it's on the road to Yellowstone. When a river meanders or curves abruptly as a result of bank erosion from water flow, it has developed an oxbow bend.
Mule deer, bison, and elk commonly travel at night and might be challenging to detect. Roads serve as the moose's main routes. At highway speeds, colliding with a huge animal has led to fatal collisions. Driving carefully will keep you and the wildlife safe. Always buckle up in the car.
Fly Fishing
There are many fantastic fly-fishing locations in Grand Teton, including Jenny Lake and the cutthroat and lake trout-friendly Snake River. Before entering the water at any of them, you need to have the proper gear.
This includes wearing polarized eyewear to shield you from the sun's shockingly strong reflection off of the water, as well as fishing waders or boots that at the very least have gravel guard socks.
Make sure your Wyoming fishing license is up to date because non-residents can acquire one for $14 per day or $92 per year.
Photography
Grand Teton National Park offers a variety of photo opportunities throughout the year, but the park's setting is especially beautiful and a favorite with both amateur and professional photographers.
If you're an amateur photographer looking to advance your abilities or simply desire the opportunity and access to capture the park's wildlife and jaw-dropping environment up close, think about planning a private photo trip or workshop with a professional guide/photographer.
Businesses including Alpen Glow Tours, Grand Teton Photo Tours, and Jackson Hole Wildlife Safaris provide half-day, full-day, and multi-day tours. You'll see the beauty, wildlife, and fantastic photo opportunities at sunrise and/or sunset depending on the trip you choose.
Your guide will go over every aspect of your equipment and shooting technique with you.
Biking
Another way to see Grand Teton National Park's parade is by bicycle. Among Teton County's 65 miles of pathways is a 20-mile multi-use trail that surrounds the park.
Neck-craning views of the Grand Teton National Park's ecosystem's peaks, jagged glacier canyons, and pristine alpine forests may be seen along the roughly 12-mile section of the path that starts at Moose Junction and ends on the shores of Jenny Lake.
Tickets for bicycle parks and bike rentals are available all across the valley. Rental agencies can also affix a bike rack to your car.
Recent Posts