15 Tips for Visiting Grand Teton in March
March in Grand Teton: Are you thinking of visiting Grand Teton in March? March is a wonderful time to visit Grand Teton National Park.
March is one of the least busy months of the year to visit Grand Teton but I have included tips and tricks for visiting that will help you plan your trip.
In March, there are plenty of spring activities. Every month is unique and different in the park so make sure to take advantage of the days.
Thank you for supporting this website written by an American. This post may contain affiliate links. This means I earn a small commission on these links at no extra cost to you.
National Park Entrance Fees
To enter the National Parks, you'll need to pay an entrance fee or have a National Parks Pass also known as American the Beautiful Pass.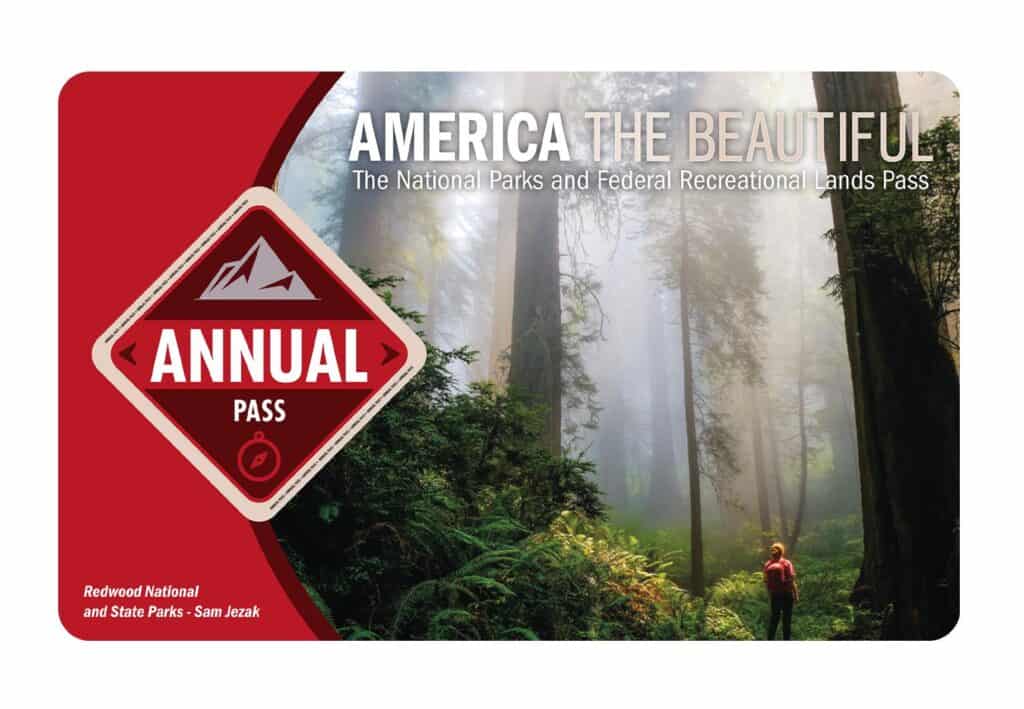 It costs $80 for a yearly America the Beautiful Pass. This gives you access to all national parks and federal areas that charge fees. The America the Beautiful Pass is well worth it!
I purchased my first one in 2016 and it's such a money-saver! Plus 10% of sale proceeds go to the National Park Foundation.
Tips for Visiting Grand Teton National Park
Grand Canyon National Park is perfect for outdoor enthusiasts. There is something for everyone on this list and for different fitness levels. Also, note that it is dry and hot (in the summer), and make sure you know what you are getting into before you start. Here are a few tips for visiting the Grand Canyon:
Bring a reusable water bottle and lots of water! Remember you are in the sun and you will need to drink lots of water. I love my LifeStraw Filtered Water Bottle. I can refill this bottle anywhere and it comes with a carabiner to connect it to my daypack.
Check the Weather – days over 100 degrees are very common. Make sure to check.
Hiking boots or sandals that will protect your feet! I love good shoes. I need all the support and help I can get. I actually love these sandals for hiking and also love these hiking boots.
Bring hiking poles for balance and to protect your knees. I know many experienced hikers (and even amateur ones) think that hiking poles are for old people who lose their balance. Actually, hiking poles can help when going down steep inclines or when scrambling over rocks. They are great to hike with even for the most experienced hiker.
Wear a sunhat. I feel like this whole post is about how high you are in the mountains and how much closer you are to the sun but it is so true. At elevation, you are closer to the sun and more likely to burn. Wear sun protection such as a sun hat and sunscreen.
Be aware of the wildlife. This is the Southwest and you will need to watch out for snakes and other wildlife such as moose or a bear. Please stay away from wildlife and do not feed them. I recommend carrying bear spray as well.
Start Early – If you want to avoid the traffic and the heat you will need to start your hike early. That way it will be nice and cool and the smog will not affect you either.
Leave no trace. If you are new to the concept of Leave No Trace it is all about preserving the environment to ensure it is in the same or better condition when you leave it. This means that you should stick to the trails and carry out everything that you carried in. This is a great explanation of the Leave No Trace principles!
Water shoes are great for water hikes– If you don't have a pair, I highly suggest it as they are affordable. I have an article on the pros and cons of several pairs of water shoes.
Bring Bug Spray and a snack: Be sure to bring everything you need including a snack like a protein bar plus BUG SPRAY.
Where to stay near Grand Teton National Park
The Grand Teton makes for a great weekend escape. Fresh air, beautiful scenery and being in nature does a world of good for the soul. I recommend staying as close to the park as possible and even treating yourself with a cabin with a spa pool to relax at night.
If you are taking a road trip remember to reserve a car in advance using Discover Cars .
15 Things to do in Grand Teton National Park in March
Grand Teton National Park: Self-Guided Tour
See a natural wonder of the world in person on this self-guided driving tour of the Grand Teton National Park.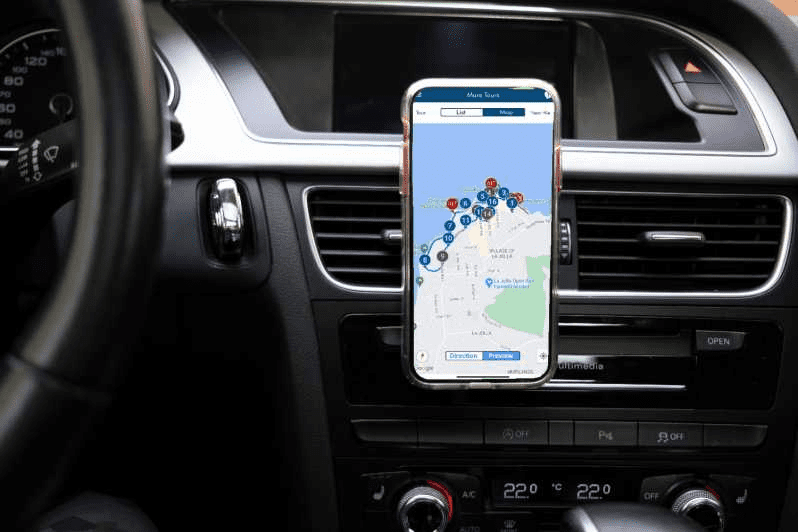 This self-guided driving tour takes you to all the best vistas, hikes, and attractions in Grand Teton.
Embark on a self-guided tour of Grand Teton National Park using an app that functions as your guide, audio tour, and map. Discover the park's most spectacular lookouts, learn about its history, and get to know the local wildlife.
Visitor Center
A visit to a visitor center should be the first stop on any tour into a national park! Visitor centers are excellent places to get the most up-to-date information on road conditions and to speak with people who are familiar with the area.
This visitor center features spectacular views, interesting interpretive displays, a bookshop run by the Grand Teton Association, and ticket sales for sleigh journeys into the National Elk Refuge, in addition to providing an official update on road conditions and information on winter safety.
The Jackson Hole Visitor Center is open seven days a week between 9 a.m. and 5 p.m. during the winter season in Grand Teton National Park.
You're ready to explore Grand Teton National Park in the winter once you've gathered all of the necessary information. You can also check out this self guided tour of Grand Teton to give you more info on there park.
Jenny Lake Scenic Drive
This quick drive around the Jenny Lake area is a fantastic detour off the 42-mile scenic drive and provides incredible vistas without the need to hike.
Jenny Lake Scenic Drive is a three-mile one-way road that begins at Teton Park Road. You'll first come across Cathedral Group Turnout, which offers spectacular vistas of the Tetons' tallest peaks.
Moreover, Jenny Lake Overlook is the pinnacle of the brief detour. Cascade Canyon and the beautiful Teton peaks are visible through a break in the trees.
You can also hike around Jenny Lake, String Lake, or Leigh Lake from the parking lot along this gorgeous drive if you want to get some exercise.
Wildlife Tour
One of the joys of a Grand Teton vacation and one of the best things to do in Grand Teton National Park is spotting wild animals in their natural habitats. It's easier to see wildlife at Grand Teton National Park in the winter (remember, it's still wintering there in March) since they contrast against the white snow.
Many families employ professionals and go on wildlife safaris since some species are more elusive than others. These are excellent for folks who are short on time and want to see a variety of critter-friendly locales in a short amount of time.
Teton Science School has a wildlife safari program. This six-hour tour includes real animal skulls, antlers, and horns, and allows guests to get up close and personal with animals they might only see from a safe distance otherwise.
The company also provides transportation, binoculars, scopes, a meal, and beverages, as well as a commemorative water bottle and activity bundle to take home.
Sleigh Ride
In March, visitors can take a horse-drawn sleigh tour of the refuge's large elk herd.
This refuge is an excellent spot for a variety of wildlife in the Greater Yellowstone Ecosystem, although it is principally used in the winter by a huge herd of wintering elk.
Visitors can book a winter sleigh ride at this wildlife refuge to get a closer look at the elk and learn more about this Wyoming herd.
The Jackson Hole and Greater Yellowstone Visitor Centers offer and book sleigh rides.
Snowshoeing
Grand Teton National Park is beautiful at any time of year, but it takes on a supernatural appearance when it's snowed in. Snowshoeing, like hiking, is a great way to get out into nature and listen to it in its fullness.
Snowshoeing comes in a variety of forms. A guided snowshoeing tour is an excellent way to get started if you're new to snowshoeing or the area. You have several options.
You can do a full-day snowshoeing and wildlife experience, where you spend the morning in Grand Teton National Park and the afternoon in the National Elk Refuge looking for elk, moose, bighorn sheep, foxes, and trumpeter swans. Binoculars, snowshoeing equipment, lunch at a neighboring restaurant, and hotel pickup are all included.
If you just have a limited amount of time, have never snowshoed before, or are unsure of your fitness level, a 4-hour simple snowshoeing guided hike is the best option.
The paths chosen are simple, and an expert guide will provide tips and techniques. The pace will be moderate. The bundle includes snowshoes, hiking poles, and even binoculars. A maximum of 7 participants is entitled to take part. Morning and afternoon trips are also available.
Cross-country Skiing
Skiing into Grand Teton National Park is a once-in-a-lifetime opportunity. The area's soft snow makes for excellent skiing, and the views are breathtaking.
This is a wonderful place to start if you've never done it before.
The Grand Teton mountains, which are always covered with snow, create a beautiful background. The Grand Teton features 14 miles of groomed Nordic/cross-country ski trails, making skiing a breeze.
Many expert outfitters in Jackson can help you get out and glide around Grand Teton National Park. If you're planning a trip in December, book your rental gear ahead of time to ensure that it's available.
Backcountry Skiing
Mountaineering, climbing, and backcountry skiing are all popular activities in the Teton Range. These activities, on the other hand, are not for the faint of heart or the inexperienced. All snow-season backcountry users should bring appropriate safety equipment and have a professional understanding of avalanche safety, according to Grand Teton National Park.
Intermediate skiers, on the other hand, can continue their snow explorations. A guided backcountry ski trip can help those who want to explore more of the Tetons' remote terrain.
A professional guide can teach you about winter safety and ensure that the mountain paths you're running on have been thoroughly assessed for avalanche risk.
The knowledgeable personnel at the Visitor Center can assist you in finding a tour operator that delivers exactly what you're looking for.
Snowmobiling
When everything is covered with snow, Grand Teton Snowmobiling is a wonderful way to explore! It's possible to go it alone, hire a snowmobile and trailer locally, or join a guided tour.
A snowmobile tour can transport you to stunning natural locations that would otherwise be inaccessible in the winter. Hold on to your hat as you start on a tour of the snowy landscape with an expert guide.
Relax in a quiet bath at Yellowstone National Park's Old Faithful or Granite Hot Springs, the Gros Ventre Range, Togwotee Pass, or Greys River.
Snowmobiling is a popular activity in Wyoming's national parks because of the limited access to highways.
Without a guide, any snowmobile can travel Grassy Lake Road in Grand Teton National Park. Other portions of the park have more severe rules, such as the use of BAT (Best Available Technology) snowmobiles.
Jenny Lake Scenic Drive
This quick drive around Jenny Lake delivers amazing panoramas without the need to hike and is a great detour from the 42-mile scenic drive.
Jenny Lake Scenic Drive begins at Teton Park Road and is a three-mile one-way road. The first turnout you'll come across is Cathedral Group Turnout, which offers breathtaking views of the Tetons' highest peaks.
Jenny Lake Overlook is also the peak of the short detour. Through a break in the trees, Cascade Canyon and the stunning Teton peaks may be seen.
If you want to get some exercise, you can hike around Jenny Lake, String Lake, or Leigh Lake from the parking lot along this beautiful drive.
Chapel of Transfiguration
The Chapel of the Transfiguration, located on the outskirts of Moose, not far from Mormon Row, is another of the park's many historic sites. The small wood chapel was created so that worshipers may enjoy breathtaking views of the Teton Range from their pews, which is what makes it so special and worth seeing.
The quaint chapel, built almost entirely of wood in 1925, has a lovely rustic look and feel to it. A little bell tower and sacristy with aspen pews, a hand-hewn altar, and stained-glass windows, as well as an attractive little entrance canopy, are part of the complex.
Its most notable feature is the magnificent view from the huge window behind the altar, which beautifully frames the majestic Cathedral Group of hills in the distance.
Snow Tubing
Snow tubing is a fun and enjoyable winter sport for people of all ages. The rider sits in a donut-shaped sphere that looks like an inner tube and slides down a smooth, well-kept course, similar to sledding. The rider can then return up the hill using a rope tow for another ride.
Snow tubing at Snow King's base is a popular activity. The groomed snow hill designed exclusively for snow tubing can be found here. Another hill at Grand Targhee Mountain Resort is dedicated completely to snow tubing.
In addition, tubing requires that players be at least 42 inches tall. Participants must be at least 18 years old or be accompanied by a parent or legal guardian if they are under 18.
Craig Thomas Discovery and Visitor Center
This beautiful 22,000-square-foot visitor center welcomes and orients visitors to Grand Teton National Park. The Grand Teton National Park Foundation, the National Park Service, and the Grand Teton Association worked on the structure.
The almost 4,800 square feet of interactive exhibits in the park are divided into four categories: place, people, preservation, and mountaineering. Among the attractions are life-size wildlife sculptures, mountaineering and western artifacts, a three-dimensional park map, floor-to-ceiling windows, a large rock fireplace, a great art gallery, and a 154-seat auditorium with breathtaking views of the Teton Range.
As they walk around the structure, visitors learn about the unique elements that make the Grand Teton a world-renowned national park. Recycled glass tiles, carpets made from post-consumer and post-industrial materials, high-efficiency cooling and electrical systems, natural lighting, and non-toxic paints are all used in the design.
In addition to the display area, visitors can wander through a 900-square-foot gallery room showcasing exceptional work from the park's permanent collection and other traveling shows. The Grand Teton Association bookshop, which is 1,500 square feet, sells a variety of books, maps, souvenirs, and educational items.
The park's educational, interpretative, and scientific efforts are supported entirely by revenues from the bookstore.
Ranger-led Programs
Ranger-led programs are a great way to learn about what makes a park special, whether it's learning about how people lived in the past, seeing natural processes in action, or seeing creatures you wouldn't see otherwise.
When you attend a ranger program, you can ask all of your questions and get answers to questions you didn't even know to ask! Ranger programs are designed to emphasize the park's importance and mission. They can teach you about how plants and animals interact in an ecosystem, how ancient people lived off the land, how geologic processes affect the environment, historical events, and much more.
Ranger training can also be an excellent opportunity to meet new people. Grand Teton attracts visitors from all over the country and the world looking for a memorable adventure. A visitor center can provide information on special programs.
Ice Skating
Ice skating in Grant Teton is a classic winter pastime that may be enjoyed in a variety of settings, whether you can do pirouettes or stumble knock-kneed from one rink edge to the other.
Some Grand Teton skating rinks have no amenities, while others offer rentals and hot cocoa.
Some of the best skating spots include Town Square, Owen Bircher Park, Rodeo Grounds, Kolter Ice Arena, and Alta Park.
Ride the Tram
Don't forget to try the ski resort and ride the tram while you're there. Jackson Hole Mountain Resort is connected to Grand Teton National Park through the Moose-Wilson Road, which is only a short drive away.
While you're there, take a ride up the famous aerial tramway for some of the valley's greatest vistas. You can stay at the top for a while and eat at the restaurant, or if you're feeling brave, you can climb down the mountain from the tram station.
On the road between Grand Teton and Jackson Hole Resort, keep a look out for moose. This is one of the premier places to watch moose in the area!
Photography Tours
Every year, Grand Teton National Park provides a range of photo opportunities, but the park's winter setting is particularly stunning and a favorite of both amateur and professional photographers.
Consider organizing a private photo tour or workshop with a professional guide/photographer if you're an amateur photographer looking to improve your skills—or simply want the opportunity and access to photograph the park's wildlife and jaw-dropping terrain up close.
Half-day, full-day, and multi-day tours are available from businesses such as Alpen Glow Tours, Grand Teton Photo Tours, and Jackson Hole Wildlife Safaris. Depending on the trip you pick, you'll see the scenery, wildlife, and incredible photo opportunities at sunrise and/or sunset.
Your guide will go over every detail of shooting technique and equipment with you.
Gondola Rides and Aerial Trams
Two different types of cable cars traverse the mountains in the mountain resort's Teton Village. Even if you don't ski or snowboard downhill, riding one or both up the mountain for breathtaking vistas is an unforgettable experience.
The Bridger Gondola is located at an elevation of 823 meters (2700 feet). There are a few small private gondolas available, and there is enough to do, including three restaurants, at the top. After 5:00 p.m., you can ride for free.
The Aerial Tram, which runs from the Mountain Resort to the summit of Rendezvous Mountain at 10,450 feet, is also a popular attraction in Jackson Hole. From the tram, you can see the Tetons, Jackson, the Snake River Valley, and Grand Teton National Park.
Both of their stations are nearly next to each other at the bottom of the mountain in Teton Village. Corbet's Cabin, located at the summit, also offers vistas and freshly baked waffles.
Recent Posts