Tips for Visiting Grand Teton in September
September in Grand Teton: Are you thinking of visiting Grand Teton in September? September is a wonderful time to visit Grand Teton National Park.
September is one of the busier months of the year to visit Grand Teton but I have included tips and tricks for visiting that will help you plan your trip.
In August, everything in Grand Teton is open. Every month is unique and different in the park so make sure to take advantage of the long summer days.
Thank you for supporting this website written by an American. This post may contain affiliate links. This means I earn a small commission on these links at no extra cost to you.
National Park Entrance Fees
To enter the National Parks, you'll need to pay an entrance fee or have a National Parks Pass also known as American the Beautiful Pass.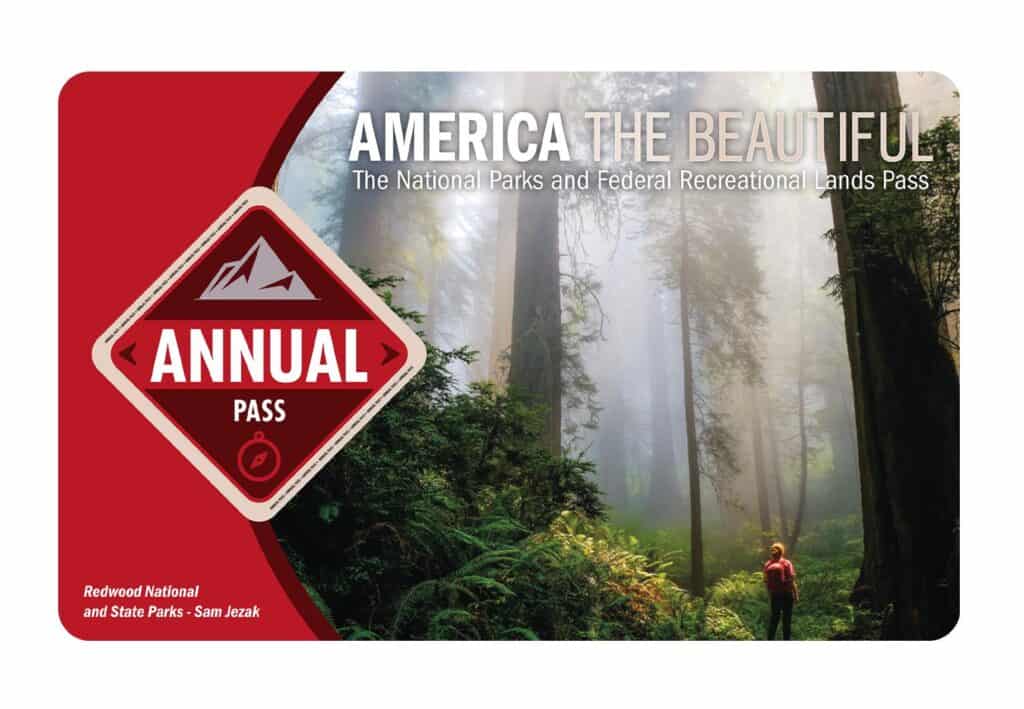 It costs $80 for a yearly America the Beautiful Pass. This gives you access to all national parks and federal areas that charge fees. The America the Beautiful Pass is well worth it!
I purchased my first one in 2016 and it's such a money-saver! Plus 10% of sale proceeds go to the National Park Foundation.
Tips for Visiting Grand Teton National Park
Grand Canyon National Park is perfect for outdoor enthusiasts. There is something for everyone on this list and for different fitness levels. Also, note that it is dry and hot (in the summer), and make sure you know what you are getting into before you start. Here are a few tips for visiting the Grand Canyon:
Bring a reusable water bottle and lots of water! Remember you are in the sun and you will need to drink lots of water. I love my LifeStraw Filtered Water Bottle. I can refill this bottle anywhere and it comes with a carabiner to connect it to my daypack.
Check the Weather – days over 100 degrees are very common. Make sure to check.
Hiking boots or sandals that will protect your feet! I love good shoes. I need all the support and help I can get. I actually love these sandals for hiking and also love these hiking boots.
Bring hiking poles for balance and to protect your knees. I know many experienced hikers (and even amateur ones) think that hiking poles are for old people who lose their balance. Actually, hiking poles can help when going down steep inclines or when scrambling over rocks. They are great to hike with even for the most experienced hiker.
Wear a sunhat. I feel like this whole post is about how high you are in the mountains and how much closer you are to the sun but it is so true. At elevation, you are closer to the sun and more likely to burn. Wear sun protection such as a sun hat and sunscreen.
Be aware of the wildlife. This is the Southwest and you will need to watch out for snakes and other wildlife such as moose or a bear. Please stay away from wildlife and do not feed them. I recommend carrying bear spray as well.
Start Early – If you want to avoid the traffic and the heat you will need to start your hike early. That way it will be nice and cool and the smog will not affect you either.
Leave no trace. If you are new to the concept of Leave No Trace it is all about preserving the environment to ensure it is in the same or better condition when you leave it. This means that you should stick to the trails and carry out everything that you carried in. This is a great explanation of the Leave No Trace principles!
Water shoes are great for water hikes– If you don't have a pair, I highly suggest it as they are affordable. I have an article on the pros and cons of several pairs of water shoes.
Bring Bug Spray and a snack: Be sure to bring everything you need including a snack like a protein bar plus BUG SPRAY.
Where to stay near Grand Canyon National Park
The Grand Canyon makes for a great weekend escape. Fresh air, beautiful scenery and being in nature does a world of good for the soul. I recommend staying as close to the park as possible and even treating yourself with a cabin with a spa pool to relax at night.
If you are taking a road trip remember to reserve a car in advance using Discover Cars .
Things to do in Grand Teton National Park in September
Grand Teton National Park: Self-Guided Tour
See a natural wonder of the world in person on this self-guided driving tour of the Grand Teton National Park.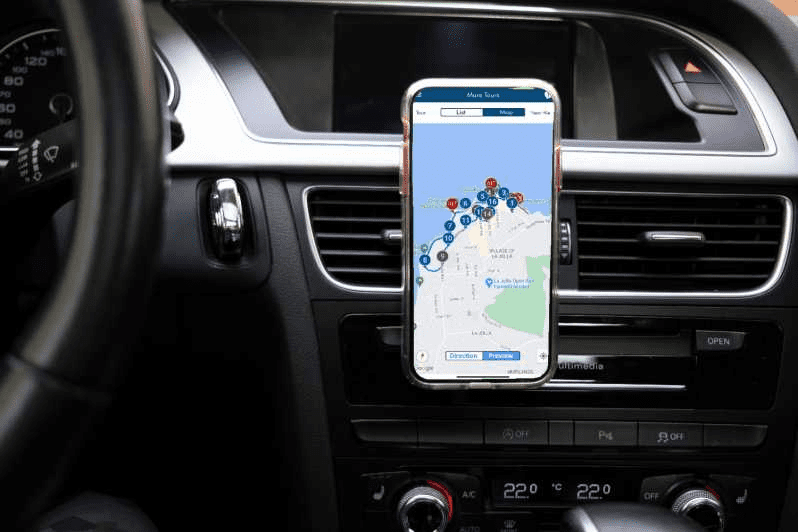 This self-guided driving tour takes you to all the best vistas, hikes, and attractions in Grand Teton.
Embark on a self-guided tour of Grand Teton National Park using an app that functions as your guide, audio tour, and map. Discover the park's most spectacular lookouts, learn about its history, and get to know the local wildlife.
Chapel of the Transfiguration
Another of the park's many noteworthy historic sites is the Chapel of the Transfiguration, which is located on the outskirts of Moose, not far from Mormon Row.
The little wood chapel was built so that worshipers may enjoy magnificent vistas of the Teton Range from their pews, which is what makes it so remarkable and worth visiting.
The charming chapel, made nearly entirely of wood in 1925, has a wonderful rustic aspect and feel. The complex contains a modest bell tower and sacristy with aspen pews, a hand-hewn altar, and stained-glass windows, as well as an elegant little entrance canopy.
The spectacular view from the large window behind the altar, which wonderfully frames the majestic Cathedral Group of peaks in the background, is probably its major attraction.
Jenny Lake
Jenny Lake, one of the park's most notable vistas and major features, is located at the foot of the magnificent mountain range. Aside from all of the fantastic outdoor activities, the gorgeous lake is a must-see for its stunning landscape and breathtaking views.
Its deep and reflective waters, formed millennia ago by slow-moving glaciers, are bordered by gorgeous mountains and lush forests, with canyons and waterfalls nearby. Many visitors come here to paint or photograph the stunning views or participate in some of the area's wonderful outdoor activities.
While fishing, swimming, and kayaking on the lake are all enjoyable, the various trails that snake their way along its shores provide excellent hiking and biking opportunities. Jenny Lake is a popular destination for many visitors to Grand Teton National Park, with campsites, cabins, and sightseeing boats all available.
Jackson Lake
The park's largest attraction is the enormous Jackson Lake, which provides a variety of outdoor sports and wildlife viewing opportunities. It's a joy to visit, with marinas, resorts, and campsites lining its picturesque coastlines, surrounded by towering mountains.
The massive natural lake, carved out of the granite by glaciers, was significantly extended by the construction of the Jackson Lake Dam in 1911. Its reflective and friendly waters now stretch 15 miles in length, with a maximum width of 7 miles.
Aside from fishing, swimming, and boating, visitors can enjoy fantastic sightseeing cruises around the lake or keep an eye out for animals including elk, bison, and bears along the lake's pristine western bank. In addition, the forests and mountains surrounding Jackson Lake offer fantastic hiking, mountain biking, and camping opportunities.
Phelps Lake
The Phelps Lake walk is a popular, family-friendly loop hike that is one of Grand Teton National Park's most popular activities. This is off the Moose-Wilson Road, which is rather busy.
Phelps Lake, which was once a private retreat for the Rockefeller family, is now a public preserve known as the Laurance S. Rockefeller Preserve. With 40 million visitors each year, it's surprising that you can still hike in relative solitude to pristine spots like Phelps Lake.
The round-trip hike on the Phelps Lake Trail is moderately difficult. You begin your journey at the Death Canyon Trailhead, where you will wander through a lovely lodgepole pine forest. The trail climbs past a few aspen forests, gaining 965 feet in elevation.
Moreover, the Jenny Lake Loop Road runs for 5 miles between the Moose Junction entrance to Grand Teton National Park and Jenny Lake, a spectacular glacial lake.
Taggart Lake
Taggart Lake is one of the most popular and picture-perfect sites to visit in September, nestled among lush trees and soaring mountains. Its reflected waters are located at the foot of the vast and spectacular Teton Range, not far from both Bradley Lake and Avalanche Canyon, and are easily accessible by walking.
The trail to the lake and back is 3 miles long, passing through natural forests, flower-filled meadows, and babbling creeks. As the prominent peaks rise so beautifully around the lake, you'll be met by some of the most breathtaking vistas imaginable.
Visitors can sit and enjoy a picnic along its beaches while snapping shots of the lake, which was sculpted out of the granite by slow-flowing glaciers over millennia.
Emma Matilda Lake
This shoreline-hugging trail circles Emma Matilda Lake and leads to some of the park's outstanding Teton Range vistas.
From the parking area, the northern shore of Emma Matilda Lake climbs uphill for a half-mile to a big meadow frequented by mule deer. The trail continues along the lake's north shore, passing through a dense pine forest 400 feet above water level, before plunging to an overlook with breathtaking views of the Tetons, Jackson Lake, and Christian Pond. Along the southern shore, the trail passes through yet another thickly populated forest of spruce and fir trees.
This trail and lake are named after William O. Owen's wife, who was one of the first four climbers to reach the Grand Teton summit in 1898. The 2.7-mile-long natural lake is accessible through a 1-mile hike from a parking lot at Two Ocean Lake or a somewhat longer hike from Jackson Lake Lodge.
Two Ocean Lake
Even though Grand Teton is one of the most visited parks in the United States, and this route is very accessible, you'll rarely meet another person on this amazing trail.
You can hike this trail either way, although the northern coast of the lake offers the greatest views. On the horizon, the Teton Range can be seen across the lake.
The Two Ocean Lake Trail splits north and south from the trailhead at Two Ocean Lake. The north coast is divided into two trails; take the higher of the two, as the lower track is a horse trail with no structures over streams and damp spots. The majority of the northern shore winds through meadows and has remained mostly unchanged over time.
The south shore of the lake is more heavily forested; therefore, views of the mountains are limited. It does, however, have several meadows that provide spectacular vistas of wildflowers.
Aerial Tram
When visiting Jackson Hole Mountain Resort in the fall, there are numerous opportunities to enjoy the outdoors. In September, kids of all ages will find much to do, from the Aerial Tram to the Ropes Course and Climbing Wall.
Teton Village's Jackson Hole Aerial Tram is the starting point for your national park adventure. The tram, which is one mile from Grand Teton National Park's entrance, transports people from the valley to the mountain peaks and is the most convenient way to stand atop the Teton Range.
Jackson Hole Mountain Resort's Aerial Tram ascends 4,139 vertical feet to the summit of Rendezvous Mountain. Enjoy panoramic views of the Tetons, Jackson Hole, the Snake River Valley, Grand Teton National Park, and the Grand Teton's towering summit.
Soak advantage of a huge network of hiking trails, a tandem paragliding ride, a trip to Corbet's Cabin for world-famous waffles, or simply take in the scenery before riding back down. You can take the tram to the top, explore, and then ride the tram or climb down. Your sightseeing ticket also grants you access to the mountain's other chairlifts and gondolas.
Riding the aerial tram is a must-do for any Grand Teton National Park visitor and is the ultimate way to truly experience the grandeur of the mountains.
Wildlife Tour
Grand Teton in September is the best time to see your favorite local species. However, any time of year is a fantastic time to see some of the distinctly non-domestic animals that live around the Teton range. Animal sightings are subject to seasonal migration, which can affect tour routes, but there is plenty of wildlife to view in Grand Teton, and numerous tour operators can help you find it.
There's nothing quite like seeing a moose for the first time grazing on willows near a river. Or spotting a bison lumbering through the sage flats, or watching a bald eagle fly into the wild, blue yonder.
Some of the places where you are nearly guaranteed to spy critters include Moose Wilson Road, Kelly Loop and Antelope Flats, and Oxbow Bond.
While a self-directed wildlife tour is fun, taking a guided tour in a large windowed van with a certified naturalist is even better. With high-quality spotting scopes and binoculars, you'll not only learn a lot more about the wild animals that make this part of Wyoming home, but you'll also be able to see them in greater detail.
Fly Fishing
In Grand Teton, there are several excellent fly-fishing spots, including the Snake River for brown trout and Jenny Lake for cutthroat and lake trout. However, you should have suitable equipment before entering the water at any of them.
This includes polarized eyeglasses to protect you from the sun's surprisingly intense glare off the water, as well as fishing waders or boots with gravel guard socks at the very least.
Non-residents can purchase a daily Wyoming fishing license for $14 or an annual license for $92, so make sure yours is up to date!
Chapel of the Sacred Heart
The picturesque small Chapel of the Sacred Heart, located along the southern shores of Jackson Lake, is a popular photo destination and wedding venue. Aside from its picturesque position, it has a lovely rustic style and feels and provides breathtaking views of the lake's reflected waters.
The charming chapel, which is not far from Jackson Lake Dam, was built in the 1930s and is almost entirely made of wood, giving it the appearance of a snug log cabin. Hand-hewn pews, sculptures, and crosses may be seen within, along with two exceptionally stunning stained-glass windows.
Guests can photograph the chapel or have a picnic near the lake while admiring the stunning views.
Biking
Bicycling is another way to experience the autumn parade of colors at Grand Teton National Park. The 65 miles of Pathways in Teton County include a 20-mile multi-use trail that runs through the park.
The roughly 12-mile portion of the path that begins at Moose Junction and ends on the shores of Jenny Lake offers neck-craning vistas of the Grand Teton National Park's ecosystem's peaks, jagged glacier gorges, and pristine alpine forests.
Bicycle park tickets and bike rentals are offered all around the valley. A bike rack can also be attached to your car by rental shops.
Craig Thomas and Discovery and Visitor Center
This spectacular 22,000-square-foot visitor center welcomes and orients visitors to Grand Teton National Park. The Grand Teton National Park Foundation, the National Park Service, and the Grand Teton Association worked on the structure.
The almost 4,800 square feet of interactive exhibits in the park are divided into four categories: place, people, preservation, and mountaineering. Among the attractions are life-size wildlife sculptures, mountaineering and western artifacts, a three-dimensional park map, floor-to-ceiling windows, a large rock fireplace, a great art gallery, and a 154-seat auditorium with breathtaking views of the Teton Range.
As they wander around the structure, visitors learn about the unique elements that make Grand Teton a world-renowned national park. Recycled glass tiles, carpets made from post-consumer and post-industrial materials, high-efficiency cooling and electrical systems, natural lighting, and non-toxic paints are all used in the design.
All proceeds from the bookstore's sales go to fund the park's educational, interpretive, and scientific initiatives.
Inner Park Road
Inner Park Road is one of the best places in the country to watch bears, moose, elk, wolves, pronghorn antelope, deer, and foxes. Turn off the radio, roll down the windows, and keep an eye out for what will undoubtedly be stunning sights and sounds.
It's easy to get there, and it's just 15 miles from Jackson or Teton Village, so you could do it every day of your trip! You will see more if you spend more time looking.
Ranger-led Programs
Although the busy summer season in Grand Teton National Park has ended, September is still jam-packed with free ranger-led programs and other activities.
Park rangers in Moose will lead a 1–2-hour trip to Taggart Lake every day from September 1st through September 30th. Rangers will also lead an easy/moderate hike to Inspiration Point at Jenny Lake during the second week of September, daily. You can also join a ranger on an easy-to-moderate morning hike to Moose Ponds on the south shore of Jenny Lake from September 12th to 24th.
An Oxbow Bend animal watch and a 30-minute discussion on different Teton topics, including geography and park history, are among the ranger activities offered by Colter Bay. Ranger-led activities at the Laurence Rockefeller Area include "Critter Chat" and a guided stroll through the preserve.
Visit the National Park Service website for a complete list of autumn programs and events.
Recent Posts