One Perfect Day in Bryce Canyon National Park, Utah
One Day Bryce Canyon Itinerary: If you only have one day in Bryce Canyon, you'll want to make the most of your time. This Bryce Canyon One Day Itinerary covers all of the highlights of visiting the park.
The are so many things to do in Bryce Canyon and hiking is one of the top things to do. Don't worry, if you don't want to hike there are plenty of ways to see the hoodoos of Bryce Canyon. I cover all of the top Bryce Attractions on this list and have also included some alternatives.
Thank you for supporting this website written by an American. This post may contain affiliate links. This means I earn a small commission on these links at no extra cost to you.
National Park Entrance Fees
To enter the National Parks, you'll need to pay an entrance fee or have a National Parks Pass also known as American the Beautiful Pass.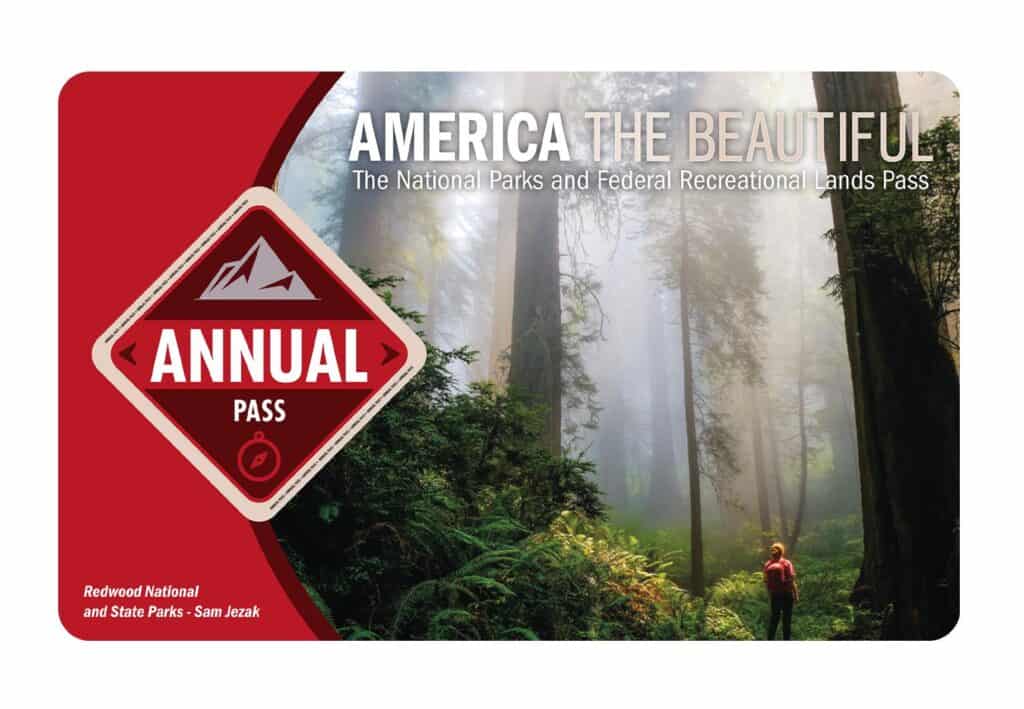 It costs $80 for a yearly America the Beautiful Pass. This gives you access to all national parks and federal areas that charge fees. The America the Beautiful Pass is well worth it!
I purchased my first one in 2016 and it's such a money-saver! Plus 10% of sale proceeds go to the National Park Foundation.
Tips for Visiting in Bryce Canyon National Park
Bryce is perfect for outdoor enthusiasts. There is something for everyone on this list and for different fitness levels. Also, note that it is dry and hot (in the summer), and make sure you know what you are getting into before you start. Here are a few tips for visiting Bryce Canyon:
Bring a reusable water bottle and lots of water! Remember you are in the sun and you will need to drink lots of water. I love my LifeStraw Filtered Water Bottle. I can refill this bottle anywhere and it comes with a carabiner to connect it to my daypack.
Check the Weather – days over 100 degrees are very common. ake sure to check.
Hiking boots or sandals that will protect your feet! I love good shoes. I need all the support and help I can get. I actually love these sandals for hiking and also love these hiking boots.
Bring hiking poles for balance and to protect your knees. I know many experienced hikers (and even amateur ones) think that hiking poles are for old people who lose their balance. Actually, hiking poles can help when going down steep inclines or when scrambling over rocks. They are great to hike with even for the most experienced hiker.
Wear a sunhat. I feel like this whole post is about how high you are in the mountains and how much closer you are to the sun but it is so true. At elevation, you are closer to the sun and more likely to burn. Wear sun protection such as a sun hat and sunscreen.
Be aware of the wildlife. This is the Southwest and you will need to watch out for snakes and other wildlife such as moose or a bear. Please stay away from wildlife and do not feed them.
Start Early – If you want to avoid the traffic and the heat you will need to start your hike early. That way it will be nice and cool and the smog will not affect you either.
Leave no trace. If you are new to the concept of Leave No Trace it is all about preserving the environment to ensure it is in the same or better condition when you leave it. This means that you should stick to the trails and carry out everything that you carried in. This is a great explanation of the Leave No Trace principles!
Water shoes are great for water hikes– If you don't have a pair, I highly suggest it as they are affordable. I have an article on the pros and cons of several pairs of water shoes.
Bring Bug Spray and a snack: Be sure to bring everything you need including a snack like a protein bar plus BUG SPRAY.
Tips for Renting a car for your road trip
It's awfully hard to get to Bryce Canyon National Park without a car. The closest airport is Las Vegas and you can use Discover Cars to rent a car for your travels. You'll be able to pick up a car at any airport or in your hometown.
Check availability and get a quote for a rental car for your trip here.
How to Spend One Perfect Day at Bryce Canyon National Park
Sunrise Point
The stunning tapestry of colors that emerge when the sun rises over Bryce Amphitheater makes Bryce Canyon one of the most photographed national parks. Because all of the overlooks here face east, it's a great site to see the sunrise. The world's greatest collection of hoodoos will be at their most luminous when the sun first peeps over the cliffs: vivid orange, soft ivory, and pastel pink are a spectacular sight to the naked eye.
Even if you're not a morning person, getting up early to view this amazing combination of hues will be worth it. To get the most out of it, plan on staying for at least an hour.
One of the best places to see the sunrise is from this aptly called vantage point. The beaming mesa of Sinking Ship can be seen if you glance to the northeast. Keep an eye out for the beautiful dance of shadows and light on the jagged hoodoos strewn throughout the Amphitheater's pink rocks.
Take the Rim Trail north from Sunset Point to Sunrise Point. This is a flat, easy-to-walk trail with a spectacular view of Bryce Canyon. The park entrance fee includes Sunrise Point. Sunrise Point is the 13th station on the free park shuttle route. From March to early January, the Bryce Canyon General Store, which has a snack bar, restrooms, drinking water, and showers, is open.
Scenic Loop Drive
The Bryce Canyon Scenic Drive is 18 miles long (32 miles round trip) and takes around two hours to complete if all viewpoints are visited. You can move onto Bryce Point if you're short on time on your one-day Bryce Canyon itinerary.
The picturesque route in the park has 13 viewpoints. The southern overlooks provide the finest vistas, even though the northern overlooks feature the most hoodoos. There are various hiking paths, ranger programs, and picnic areas to enjoy along the trail if you have the time.
Start your tour of Bryce Canyon National Park by driving straight to Rainbow Point, which is located at the park's southernmost point. As you go north, the park as a whole opens up in front of you. The drive is included with the park admission.
Bryce Point
Bryce Point is the park's most popular lookout point, and with good reason. From a cliff-side viewing spot, you'll have a spectacular view of the entire Bryce Canyon amphitheater. To get to the viewing location from where you parked your car, walk about a quarter-mile along the rim trail.
Although there will be fencing along the cliff to keep visitors from coming too close to the edge, it is still a breath-taking view. Since Bryce Points is located at an elevation of 8300 feet, you'll get a panoramic view of the amphitheater as well as a bird's eye perspective of the hoodoos.
It is supposed to be especially magnificent around sunrise, in part because of Bryce Point's unique location among the park's other overlooks, although the vista is breathtaking at any time of day!
Walking the rim route between Bryce Point and Inspiration Point is recommended if you have extra time. These two sites are relatively near to each other, and you will be rewarded with breathtaking views throughout the short walk. The distance between these two places is approximately 1.5 miles.
Inspiration Point
Inspiration Point is one of the best things to do in Bryce Canyon in one day since you can see the Bryce Amphitheater from three different viewpoints. There are three different viewpoints here, each of which offers a different perspective on the canyon's thousands of hoodoos.
You can also learn about the Clarion Formation's erosion, which resulted in the formation of the hoodoos. The formation's two types of rock and their contrast of hues may be seen from here: the "Pink Member," limestone that contains sand, sill, and iron, giving it an orange color; and the top "White Member," pure, whitish limestone. Few hoodoos built of the White Member can be found around the park, although few may be found at Inspiration Point.
As with Bryce Point, it is considered that the best time to see Inspiration Point is at dawn, but it is stunning at any time of day! You'll want to spend some time admiring the vista from all three platforms and soaking in the Bryce Amphitheater's breathtaking magnificence!
Mossy Cave Trail
The Mossy Cave trail is one of the park's lowest-elevation hikes, and one of the few that begins with a rise and ends with a descent, while most day hikes in the park begin with descent and end with a climb. It's also the park's northernmost adventure, located just off SR 12 as it winds around the perimeter. For 0.4 miles, the trail is one-way and forks to provide access to Water Canyon in one direction and a covered overhang in the other.
This lovely, short route follows a river to a dripping cave and then on to a spectacular waterfall. The red rocks contrast well with the dark green greenery surrounding the river. This hike is both relaxing and easy to complete.
This area is covered in mosses during the summer and icicles during the winter. Thanks to the presence of an irrigation channel built by local pioneers in the early 1890s, water flows regularly through Water Canyon on its way from the Tropic Reservoir east of the park to towns in the Paria Valley.
Navajo Loop Trail/Queens Garden
This excellent three-mile hike is one of the park's best. This is the hike you go on if you only have time for one. Starting at Sunset Point, the walk descends 900 feet to the canyon floor. After that, you'll travel via Wall Street, a magnificent slot canyon, to Queen's Garden, and then back up to the rim to arrive at Sunrise Point. The Rim Trail will take you back to Sunset Point.
As this is a popular path in Bryce Canyon National Park, it may be crowded, so getting there early is the best way to avoid the crowds. If you're going during the summer, it's best to get an early start on this hike. Start your journey at Sunset Point, and keep a lookout for Thor's Hammer. Sunrise Point is located along the canyon's rim to the north. Continue to Victoria's Garden Trail, where Queen Victoria rises from the canyon floor.
The trail descends into the canyon at this point. Continue straight through the Wall Street tunnel and return to Sunset Point to reach the Navajo Loop section.
Rim Trail
The Rim Trail is a short, one-way hike of 4.7 miles. This trail offers spectacular views of the canyon and the hoodoos. Starting points are Fairyland Point in the north and Bryce Point in the south.
Starting at Fairyland Point, you'll proceed to Sunrise Point, Sunset Point, Inspiration Point, and Bryce Point before arriving at Bryce Point. If you want to add a trail leading into the canyon, there are loop trails that start from several of these points. Make arrangements for a pick-up or shuttle transportation at the end of your hike if you are walking from one location to another and not returning to your starting point.
Previous visitors appreciated the paved section between Sunset and Sunrise points as making the Rim Trail a rather easy walk. They also enjoyed the plentiful and enticing surroundings. On this trail, you can walk as much or as little as you choose.
The park's admission fee includes access to the Rim Trail. Despite the trail's short length, you should wear sturdy hiking shoes and bring plenty of water. Several shuttle stops provide access to the Rim Trail, depending on where you choose to hike. Depending on your preference, you can reach these perspectives by walking the Rim Trail, driving, or taking a shuttle.
Fairyland Loop and Fairyland Point
Fairyland Point, about a mile north of the visitor center, is a unique viewpoint since it allows you to see the hoodoos up close.
The hoodoos at Fairyland Point are younger than those at the Bryce Amphitheater, and as the erosional process continues, they will become more developed. You can also go past Campbell Point, which is a type of "hoodoo graveyard" to the south. The hoodoos here have corroded so badly that all that's left are multicolored mounds that resemble tombstones.
Because of the 2300 feet in elevation difference and the hike's duration of 8 miles, it is much less crowded. Your adventure starts at Fairyland Point and immediately descends into Fairyland Canyon. Return to the top for views of Boat Mesa before descending to Tower Bridge.
You might also choose to hike the Fairyland Loop trail, which takes you around the rim and into the canyon while providing breathtaking views. A spur trail that connects to Tower Bridge is also available. A section of the Rim Trail will also be hiked. Due to its length, winding routes, and elevation change, the hike is rated strenuous (2300 feet).
Take a drink and food with you because you're going to begin ascending to your final destination. You'll enjoy views of the Chinese Wall as you re-enter the trail, and you'll eventually rejoin the Rim Trail. Return to Fairyland Point by hiking back along the rim.
Tower Bridge
For visitors to Bryce Canyon National Park, the Tower Bridge Trail is an excellent intermediate-distance hike. View the Chinese Wall and Crescent Castles, two of Bryce Canyon National Park's most famous hoodoo formations. At the halfway point of this hike, the real show-stopper which is the Tower Bridge, waits.
A short 200-yard spur trail leads to the foot of this formation, which bears a striking similarity to London's most famous landmark. Before starting the upward climb back to the rim, take some time to enjoy the stunning natural architecture. You might even be greeted by the Steller's Jay, a graceful park resident. Hikers who desire to add a few more kilometers to their trip can continue on the Fairyland Loop Trail.
In Bryce Canyon National Park, the Tower Bridge Trailhead is near Sunrise Point. Alternatively, park at the Sunrise Point Parking Area or take the Park Shuttle. Take the second left, 0.5 miles past the Bryce Canyon Visitor Center, to reach the Sunrise Point Parking Area. After 0.5 miles, there is parking in the gravel lot on the left, or park near the General Store. The trailhead is 0.2 miles north of Sunrise Point along the Rim Trail.
This is a great option if you want to see Tower Bridge but don't have enough time to do the entire Fairyland Loop Trail. Take the spur trail to Tower Bridge, grab a bite to eat, then return the same way you came.
Agua Canyon
The lookout near mile 13.5 of the park road in Bryce Canyon National Park provides the best view of Agua Canyon. The beautiful view from above is certainly worth the stop, even though no pathways are leading down to the canyon from here. Please keep in mind that this stretch of road is often closed due to snowstorms if you visit in the winter.
Two prominent hoodoos may be seen from the Agua Canyon Viewpoint. To the right is the hoodoo known as the "Rabbit" or "Backpacker." This one has a wider top and a slimmer waist. This one is more in the shape of a wide tower. According to the park, several hoodoos have fallen or partially collapsed, and no longer resemble the objects for which they were named.
Navajo Mountain, at 10,387 feet, can be viewed on the horizon, in addition to the canyon views and hoodoos.
Natural Bridge
Natural Bridge is one of Bryce Canyon's many natural arches, and from this vantage point, it offers a breathtaking view. The Ponderosa forest peeping through the arch from the canyon below contrasts sharply with the Claron Formation's reddest granite carved into the arch. The arch, which was produced by a stream or river erosion, is made of one of the park's reddest rock types and is rich in iron oxide minerals.
Natural Bridge demonstrates how even the largest rock formations can be vulnerable to a combination of natural forces such as frost wedging, chemical weathering, and gravity. The arch is seen from the Natural Bridge viewpoint, which is about three-quarters of the way along the park's scenic drive.
In the parking lot's southern corner, there is a small stand of Quaking Aspen. Historic images demonstrate that aspen was significantly more widespread throughout the park's southern half-mile before the park's vigorous fire suppression efforts of the last 75 years. Aspen is readily overshadowed by spruce and Douglas Fir. You'll see several spots where trees have been burned as you move through the park. Near the parking area, Markagunt Penstemon can also be found.
The red granite contrasts sharply with the green trees in the background, making for a stunning photo op and a must-see on any one-day Bryce Canyon itinerary.
Sunset Point
It's time to wave a heartfelt farewell to your day at Bryce Canyon after spending several hours among the colorful rock formations and steep cliffs. You're in luck because the sunset at Bryce Amphitheater puts on a spectacular natural performance to end the day. The blue sky will change to pink and lavender hues as the sun sinks below the canyon rim. The hoodoos glow like candlesticks as the sun sets, leaving portions of the canyon in the dark.
Sunset Point is one of the park's most beautiful overlooks and a popular Bryce Canyon activity. It is a magnificent sight to see the sunset, as the name implies, but it is beautiful at any time of day.
Sunset Point and the Navajo Loop Trail are accessible either by car or shuttle. As it descends towards the canyon floor, this one-mile circle provides breathtaking vistas of some of the park's most famous portions. Thor's Hammer, a well-known hoodoo, is seen from here. At Sunset Point, you can also take part in a half-hour geology talk presented by a ranger. The Navajo Loop Trail hike can then be started from here.
Horseback Riding
Horseback riding is a fantastic opportunity to see the canyon from a fresh perspective. You can take a two- or three-hour trail ride, during which guides will take you through the canyon's center while providing fascinating facts about the geology and history of Bryce Canyon.
You'll be able to view considerably more of the countryside on horseback than you could on your own two feet. Riding a horse through Bryce Canyon Country is a great way to experience the Old American West as outlaws and pioneers did. Outfitters will take you to unique perspective views and vistas in the area on these majestic animals, ranging from a few hours to full-day rides and even multi-day pack adventures. To make a wonderful ride anywhere in the county, saddle up and trot into the horizon.
Where to stay near Bryce Canyon National Park
Bryce makes for a great weekend escape. Fresh air, beautiful scenery and being in nature does a world of good for the soul. I recommend staying as close to the park as possible and even treating yourself with a cabin with a spa pool to relax at night. These are best places to stay near Bryce Canyon National Park:
If you are taking a road trip remember to reserve a car in advance using Discover Cars .
Recent Posts