15 Epic Things to do in Grand Teton National Park, Wyoming
Grand Tetons Attractions: If you are looking for the best things to do in Grand Teton National Park you are in the right place. This list of Grand Teton top attractions has something for everyone.
Grand Tetons National Park is located south of Yellowstone in Wyoming. It is one of my favorite parks to visit as the landscape and scenery is just stunning. Families will love being outdoors and enjoying all of the activities as there is so much to see and do in Grand Tetons. This is also where I saw the most wildlife (compared to Yellowstone). From moose to black bears, Grand Teton really has it all.
Thank you for supporting this website written by an American. This post may contain affiliate links. This means I earn a small commission on these links at no extra cost to you.
National Park Entrance Fees
To enter the National Parks, you'll need to pay an entrance fee or have a National Parks Pass also known as American the Beautiful Pass.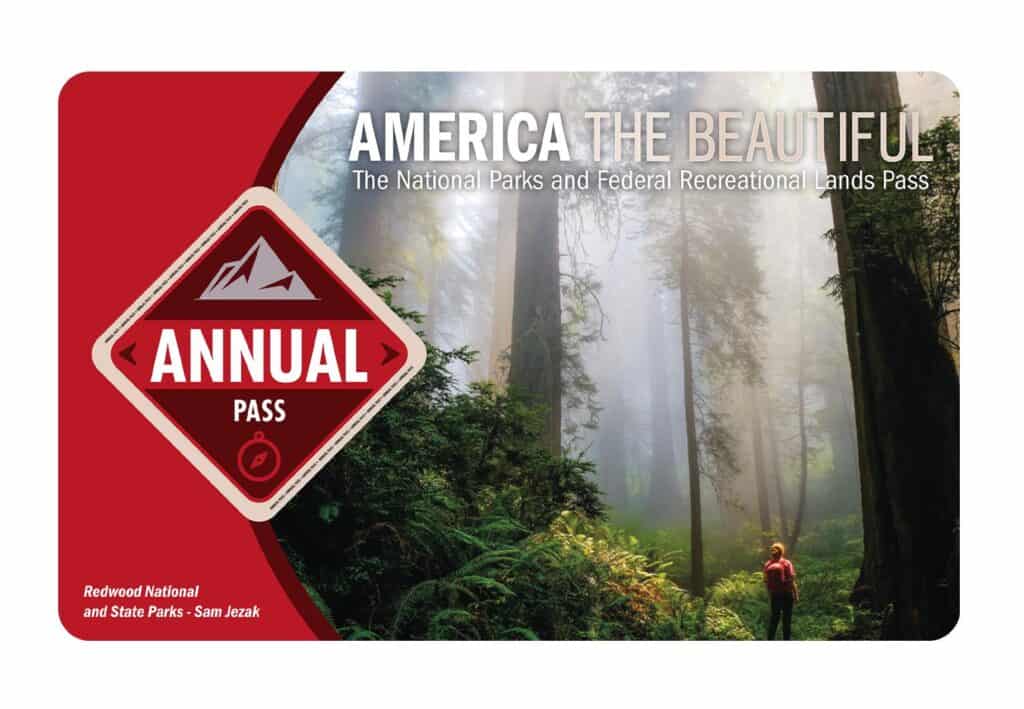 It costs $80 for a yearly America the Beautiful Pass. This gives you access to all national parks and federal areas that charge fees. The America the Beautiful Pass is well worth it!
I purchased my first one in 2016 and it's such a money-saver! Plus 10% of sale proceeds go to the National Park Foundation.
Tips for Visiting Grand Teton National Park
Grand Canyon National Park is perfect for outdoor enthusiasts. There is something for everyone on this list and for different fitness levels. Also, note that it is dry and hot (in the summer), and make sure you know what you are getting into before you start. Here are a few tips for visiting the Grand Canyon:
Bring a reusable water bottle and lots of water! Remember you are in the sun and you will need to drink lots of water. I love my LifeStraw Filtered Water Bottle. I can refill this bottle anywhere and it comes with a carabiner to connect it to my daypack.
Check the Weather – days over 100 degrees are very common. Make sure to check.
Hiking boots or sandals that will protect your feet! I love good shoes. I need all the support and help I can get. I actually love these sandals for hiking and also love these hiking boots.
Bring hiking poles for balance and to protect your knees. I know many experienced hikers (and even amateur ones) think that hiking poles are for old people who lose their balance. Actually, hiking poles can help when going down steep inclines or when scrambling over rocks. They are great to hike with even for the most experienced hiker.
Wear a sunhat. I feel like this whole post is about how high you are in the mountains and how much closer you are to the sun but it is so true. At elevation, you are closer to the sun and more likely to burn. Wear sun protection such as a sun hat and sunscreen.
Be aware of the wildlife. This is the Southwest and you will need to watch out for snakes and other wildlife such as moose or a bear. Please stay away from wildlife and do not feed them. I recommend carrying bear spray as well.
Start Early – If you want to avoid the traffic and the heat you will need to start your hike early. That way it will be nice and cool and the smog will not affect you either.
Leave no trace. If you are new to the concept of Leave No Trace it is all about preserving the environment to ensure it is in the same or better condition when you leave it. This means that you should stick to the trails and carry out everything that you carried in. This is a great explanation of the Leave No Trace principles!
Water shoes are great for water hikes– If you don't have a pair, I highly suggest it as they are affordable. I have an article on the pros and cons of several pairs of water shoes.
Bring Bug Spray and a snack: Be sure to bring everything you need including a snack like a protein bar plus BUG SPRAY.
Where to stay near Grand Canyon National Park
The Grand Canyon makes for a great weekend escape. Fresh air, beautiful scenery and being in nature does a world of good for the soul. I recommend staying as close to the park as possible and even treating yourself with a cabin with a spa pool to relax at night.
If you are taking a road trip remember to reserve a car in advance using Discover Cars .
15 Fun Things to do in Grand Teton National Park, Wyoming
Grand Teton National Park: Self-Guided Tour
See a natural wonder of the world in person on this self-guided driving tour of the Grand Teton National Park.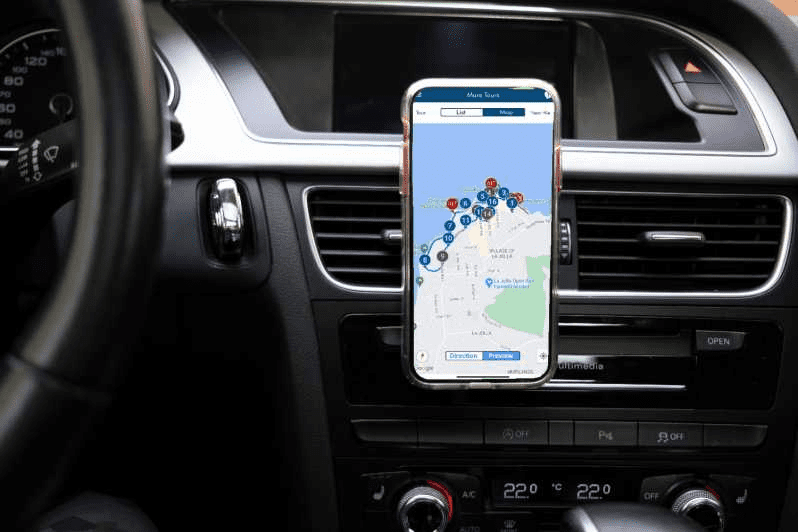 This self-guided driving tour takes you to all the best vistas, hikes, and attractions in Grand Teton.
Embark on a self-guided tour of Grand Teton National Park using an app that functions as your guide, audio tour, and map. Discover the park's most spectacular lookouts, learn about its history, and get to know the local wildlife.
Jenny Lake
Jenny Lake is a 2-mile-long, 250-foot-deep muse for many artists and photographers, as well as a fantastic site to start your Grand Teton National Park visit. Visitors can fish, paddle, swim, or boat on the lake depending on the weather, or they can hike the moderate 7.5-mile round-trip from the Jenny Lake Trailhead for views of Cascade Canyon, Storm Point, Symmetry Spire, and Mount Moran, among other things.
Hidden Falls is also accessible by a considerably shorter 1.5-mile round-trip hike, which is a popular tourist attraction. It's a convenient location for those who want to stay at the Jenny Lake Lodge or the campground. If visitors choose to travel by boat rather than hiking to Hidden Falls and Inspiration Point, they can take the Jenny Lake Boating shuttle service, which runs every 10 to 15 minutes during the day. The shuttle will save you 2 kilometers on your journey to the Cascade Canyon trailhead.
While fishing, swimming, and kayaking on the lake are all enjoyable activities, the various paths that weave their way along the lake's shores provide excellent hiking and biking opportunities. Jenny Lake is a popular destination for visitors to Grand Teton National Park, and with campsites, cabins, and sightseeing cruises available, it's easy to see why.
While photographing the beautiful vistas, learn about the area's history and geology, as well as the flora and fauna that surrounds the lake. Private boats are offered for anyone with limited mobility who wants to get up close and personal with the Tetons.
Grand Teton
The hulking enormous Grand Teton rises magnificently above the rest of the rugged range as the park's most powerful peak. It has long been a famous mountaineering destination due to its sheer size, magnitude, and beauty, with thousands of expert climbers undertaking the difficult ascent to its snow-covered top each year.
Grand Teton is the 13,770-foot peak of the Teton Mountains, viewable from Jackson Hole, Wyoming. It was carved by glaciers and continually altered by water and wind. Only experienced climbers can reach the top of this jagged, snow-covered mountain. The Owen Spalding path, which travels around 5 miles of rocky terrain, is one of the easier climbs on the mountain.
Climbing Grand Teton takes a full day and normally takes around eight hours. Keep in mind that until July, you'll need an ice pick to navigate parts of this trail. Climbing in the winter is allowed, but due to the difficult conditions, it is not recommended.
The Paintbrush Canyon-Cascade Canyon Loop is a good option for experienced hikers who wish to see the peak without climbing it. String Lake Trailhead on Jenny Lake is the starting point for this tough roughly 20-mile round-trip hike.
Many visitors think the Grand Teton is one of the most beautiful natural sites in the country after seeing it. The mountain views captivate you, and the possibility of encountering wildlife in the region adds to the thrill of the experience. Unless you plan to stay overnight, you won't need a permit to climb.
Drive the Scenic Drive
Teton Park Road winds around the Teton Range's base, providing visitors with a panoramic view of the park, including views of the Tetons, Menors Ferry Historic District, Snake River Overlook, and Jenny Lake. There's a good chance you'll see elk, moose, bison, and maybe even a bear or two.
Over the course of 42 miles, the scenic drive passes through large valleys and woodlands, with innumerable rising mountains and dazzling lakes lining the way. While breathtaking vistas of the Teton Range are guaranteed the entire way, moose, bison, and bears can occasionally be spotted in the pristine wilderness on either side. In addition, Teton Park Road includes multiple pull-offs and viewpoints where you may stop and take in the beauty and vistas, as well as various trailheads.
The Craig Thomas Discovery & Visitor Center provides access to Teton Park Road. Visitors should stop inside the center to pick up a map of the route before getting in the car for the picturesque drive. Keep in mind that the route is open from May to October; in the winter, heavy snow makes it impassable. With park admission, you can access the drive for free.
Scenic Float Trips
A scenic float trip on the Snake River through Grand Teton National Park makes a trip to Jackson Hole, Wyoming, one to remember.
A Grand Teton scenic float adventure takes you down 10 of the world's most stunning river miles, providing a unique vantage position from which to see the Tetons and other wildlife up close. Although permitted boaters can float the Snake River in Grand Teton National Park, it is suggested that you schedule a trip with one of Jackson Hole's experienced outfitters, as their expertise of this advanced section of the river and surrounding landscape will ensure a safe and comfortable trip.
A scenic float is a way to go if you enjoy photo opportunities where no one else is present, incredible up-close wildlife encounters, and family-friendly activities.
Craig Thomas Discovery and Visitor Center
Craig Thomas Discovery & Visitor Center, also known as the Moose Visitor Center, was completed in 2007 to inspire visitors with the Teton Mountains' majesty. The magnificent mountains can be seen through the enormous floor-to-ceiling windows in the center. The facility not only has the standard maps and information about hiking routes and ranger programs, but it also has an in-house cinema where a documentary about the park is shown. The on-site bookstore sells gifts, and the permits desk may help you get licenses for boating and other sports.
From May to October, the Craig Thomas Discovery & Visitor Center is open on a seasonal basis. During the winter season, which runs from November to April, it is closed. The facility is located 12 miles north of Jackson on Teton Park Road in Moose, Wyoming.
The Craig Thomas Discovery & Visitor Center is a must-see since it is jam-packed with interesting facts and displays. The exhibits reveal fascinating details about the park's geological past and indigenous people. The Vernon Collection of Native American artifacts, as well as detailed maps of the area, are on display for visitors.
Taggart Lake Trail
The majority of hiking paths in Grand Teton National Park are classified as tough or moderate. Most hiking guides list the Taggart Lake Trail as easy-to-moderate, and it's an excellent one to try if you're a beginner hiker or visiting the park with kids, as the elevation change is just about 400 feet and the distance is only about 3 miles round-trip.
If you're an experienced hiker, don't allow the trail's moderate difficulty to deter you from going: The views of Taggart Lake and the surrounding streams, meadows, and conifer woods, are still rewarding. If you're looking for a more difficult hike, some travelers recommend continuing on to Bradley Lake, which is roughly 5 kilometers long. Others claim that the opportunity to swim at Taggart Lake makes the walk a family favorite. To avoid the midday throng and secure a parking spot, you must arrive before 10 a.m.
The trail begins at the Taggart Lake Trailhead, which is located between Jenny Lake and Moose, Wyoming, along Teton Park Road. With park admission, you can access the trail for free. Keep in mind that from November to April, Teton Park Road is closed to visitors.
Menor's Ferry Historic District
When visitors enter the Menor's Ferry Historic District, they are transported to the Wild West. At the turn of the century, William (Bill) D. Menor settled near the Snake River and built the ferry that transported people across the river. Unlike other ferries, Menor's was built in such a way that it could traverse the river sideways. The district includes a working general store as well as preserved 19th-century barns and cabins.
Stop by the Chapel of the Transfiguration on the way to Menor's Ferry for a breathtaking view of Grand Teton. This National Register of Historic Places-listed 1920s log chapel, which hosts Sunday services in the summer, has an enormous window that overlooks Grand Teton.
In the summer, guided tours of Menor's Ferry are available, and some recent visitors have enjoyed learning about the history of the ferry. Most visitors agree that visiting the Chapel of the Transfiguration is a must-do.
Teton Park Road, a half-mile north of Moose, Wyoming, near the park's southern entrance, leads to the district. Your park admission grants you access to the area.
Mormon Row Historic District
Mormon settlers arrived in the area in the 1890s and built the rickety, rustic-looking farms, barns, and houses that may still be seen today. The 27 historic wooden buildings, now worn and aged, form a lovely pastoral picture and are one of the park's most memorable sights.
The Mormon Row Historic District is a must-see for photographers, nature watchers, and history fans alike. This tract of property, which is on the National Register of Historic Places, was established as a Mormon ranch settlement and now comprises intact homesteads and barns that serve as a compelling foreground to the Teton Range in the background.
Photographers will appreciate capturing photographs of the district's Moulton barns, particularly at various times of day to capture varied lighting effects. Some of the most iconic Teton Range photos have been captured here. You might spot some antelope or other animals grazing if you're lucky. Arriving at sunrise or sunset to enhance your chances of seeing animals while on-site is suggested.
The sector is accessible from Highway 191, which runs parallel to Antelope Flats Road in the park's southeast sweep. After a little more than a mile down the road, you'll come upon a gravel road with a pink stucco house and a little dirt parking lot. Your park entrance fee includes admission. In the parking lot, there are brochures available.
Signal Mountain
Visitors to Jackson Hole's Signal Mountain are welcomed by views of jagged peaks, tall trees, and an expansive valley. The majority of visitors chose to drive to the summit of Signal Mountain, which is reached through a 5-mile route that twists and turns its way to the top. On the way to the top, your car will ascend approximately 1,000 feet through lush woodlands.
The narrow switchbacks may make your heart race, despite the well-paved road. Start exploring the area after parking for free in the parking lot. The Jackson Lake overlook, which is only a two-minute walk from the parking area, is a must-see.
The vistas are particularly stunning at sunrise and sunset. If you're feeling particularly adventurous, you can trek to the top rather than driving. The trail has a moderate out-and-back of 6.8 miles. From its secluded top, which rises to 2,350 meters, you may take in breathtaking views of Grand Teton National Park's mountains, valleys, forests, and lakes.
Due to inclement weather, the driving route is usually closed from November to April. At the Signal Mountain Summit Road, just off Teton Park Road, you'll find the entrance. Because of the winding nature of the road, trailers and RVs are not permitted. Reaching the summit by vehicle will probably take you approximately 20 minutes.
Inspiration Point and Hidden Falls
Begin your hike by hiking 2 miles from the boat dock on Jenny Lake's southeast side to the Cascade Canyon trail's junction. You can also skip the first 2-mile climb by taking a boat across Jenny Lake from the base of Mount Teewinot to the Cascade Canyon trailhead. This trail is one of the most heavily used in the park, and with good reason. Hikers will be rewarded with panoramic views of Jenny Lake and the surrounding mountains from the peak.
You'll begin the half-mile hike to the stunning Hidden Falls waterfall, which includes a 100-foot drop, regardless of how you get to the trailhead. Continue climbing past the towering firs and across wooden bridges after viewing the gushing rivers. Before reaching Inspiration Point, you'll have to traverse a narrow rocky area; this 7,200-foot vantage point will make you feel like you're on top of the world. If you start at the Cascade Canyon junction, the climb to Inspiration Point is 1.8 miles roundtrip. Because of the popularity of this trail, go early in the morning for a more tranquil experience.
This trail is included in the park's entrance fee. You'll have to pay for a round-trip ticket if you take the boat across Jenny Lake to get to the trailhead. However, the cost is well worth the gorgeous boat ride. The shuttle boat runs every 10 to 15 minutes and there are no reservations required.
Schwabacher Landing
Schwabacher Landing offers one of the most beautiful views of the Teton mountain range. This is an excellent location for photographing the Snake River's reflection of the mountain range.
A flat river trail makes for a pleasant stroll rather than a strenuous hike. You might see beavers, moose, ducks, including several photographers capturing photos of the mountains as you stroll. Despite the fact that the trail is short (about 2 miles out and back), you may find yourself staying at Schwabacher Landing for longer than you anticipated simply to take in the beauty.
You'll see signs for Schwabacher Landing as you drive north on the highway. Turn onto the gravel road indicated, and you'll soon come across a small parking area with breathtaking views. Standing beneath the majestic Tetons and seeing their reflection in the Snake River's water, it's easy to see why this location has inspired so many paintings and photographs.
You can either stroll from the parking lot to the river and take a picture, or continue on the trail for somewhat different views of the Teton range.
String Lake
If you're visiting Grand Teton during the summer, the turquoise waters of String Lake are a great place to cool off. This area is towards the park's center, above Jenny Lake and below Leigh Lake. Although the water in this glacier-fed lake is likely to be frigid, it can be a refreshing break after a long day of hiking. For its shallow waters and soft sand floor, the lake is ideal for children. Furthermore, while relaxing on the shoreline, you may take in vistas of the Tetons.
The String Lake Trailhead is also close by, providing access to the String Lake Loop, a 3.8-mile easy-to-moderate route that circles the lake and offers spectacular views. If you brought kayaks or other nonmotorized water sports equipment with you, you can use them in the lake as long as you first get a permission online. A permit can also be obtained at the Craig Thomas Discovery and Visitor Center or the Colter Bay Visitor Center's offices.
Some visitors recommend walking a little further around the bend for a more secluded beach spot because the beach area near the parking lot might get crowded. There are designated picnic sites as well as facilities available to parking lot visitors. To get to the parking lot, take Teton Park Road to the North Jenny Lake Junction and turn left. String Lake is included in the park entrance fee.
Lake Solitude
Advanced hikers willing to trek 14 km into the mountains will be rewarded with breathtaking vistas at Lake Solitude. This out-and-back trek offers views of snowcapped mountains and dazzling lakes, as well as opportunities to spot wildlife.
Hiking the Lake Solitude trail takes at least seven hours, but it can take longer if you stop for breaks and photo opportunities. The path can be slushy and snowy depending on when you visit, so be prepared and check the visitor center for trail information. Since snow can last into June, many people suggest hiking between July and September.
Start your adventure at Cascade Canyon, which is accessible through a 2-mile hike or a shuttle boat across Jenny Lake. After passing through the Hidden Falls and Inspiration Point areas, you'll continue on for even more breathtaking views. The ascent becomes more gradual after Inspiration Point, but becomes tough again as you near the lake.
Chapel of Transfiguration
The rustic log Chapel of the Transfiguration sits on a rise just within Grand Teton National Park's southern entrance. The majestic Teton Mountain Range is framed by a huge window behind the altar. Built in 1925, this small log chapel offers breathtaking vistas of the Teton Mountain Range as well as a serene area to pray. The Chapel can accommodate 65 people, with additional sitting available outside if the weather permits.
The historic Chapel of the Transfiguration is not only a fascinating destination to learn about Grand Teton National Park's history, but it is also a functioning Episcopal church. Even if no services are being held, you are welcome to visit the chapel; however, please respect the grounds. Locals and tourists have been welcomed by a little church bell that sits over the entrance to the gardens.
Although many tourists come to Grand Teton National Park for leisure, the Chapel of the Transfiguration provides a unique and spectacular setting for spiritual refreshment. Photographers, sightseers, and weddings all come to this location.
Jackson Lake
The enormous Jackson Lake, which offers a variety of outstanding outdoor sports and wildlife viewing opportunities, is one of the park's most prominent attractions. It's a treat to visit, with marinas, lodges, and campgrounds lining its picturesque shoreline, and it's surrounded by towering mountains.
Aside from fishing, swimming, and boating, visitors can enjoy fantastic sightseeing cruises around the lake or keep an eye out for wildlife along the lake's pristine western shore. In addition, the forests and mountains surrounding Jackson Lake offer fantastic hiking, mountain biking, and camping opportunities.
On popular Jackson Lake, take a breakfast, lunch, or dinner lake cruise. The Grand Teton Lodge Company offers narrated cruises across the lake about local history and tradition, following which guests are served at a private dinner spot on Elk Island, directly under Mount Moran's shadow. Before the boat returns to Colter Bay Village Marina, guests can wander the island or relax by the campfire. Jackson Lake Cruises are a great way for the whole family to have a wonderful time.
Recent Posts