Capitol Reef National Park in Three Days – What to see, do and eat!
Capitol Reef National Park Itinerary: Are you looking to spend up to three days in Capitol Reef National Park? Capitol Reef is often a "drive thru" national park but I think it is worth a couple of days of your time to visit.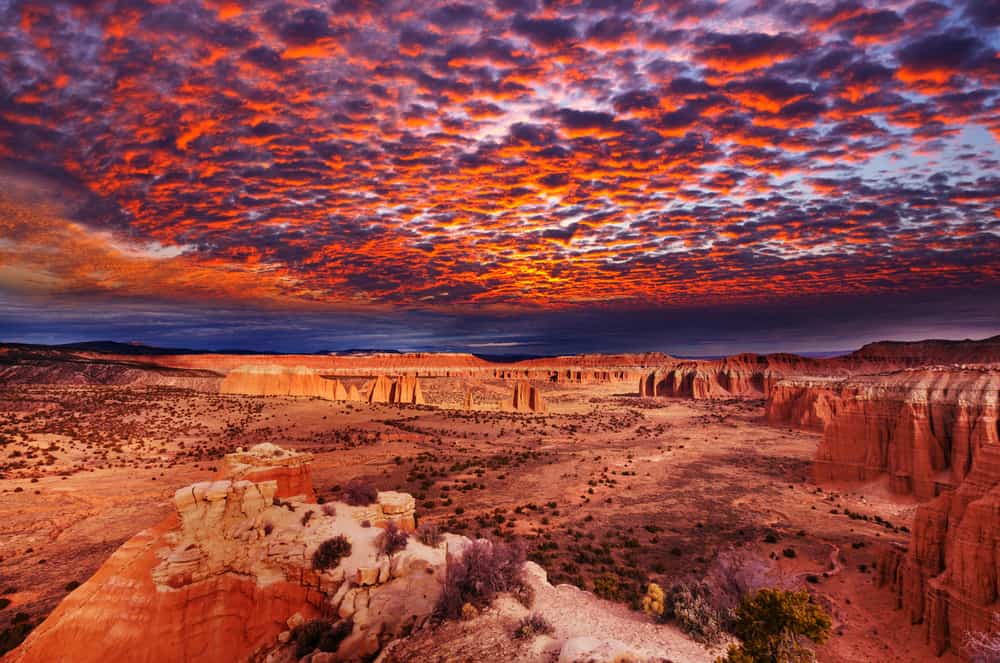 Spending 3 days in Capitol Reef will allow you to explore the national park and learn about the history of this area of Utah. It is easy to see why it became a national park.
Thank you for supporting this website written by an American. This post may contain affiliate links. This means I earn a small commission on these links at no extra cost to you.
National Park Entrance Fees
To enter the National Parks, you'll need to pay an entrance fee or have a National Parks Pass also known as American the Beautiful Pass.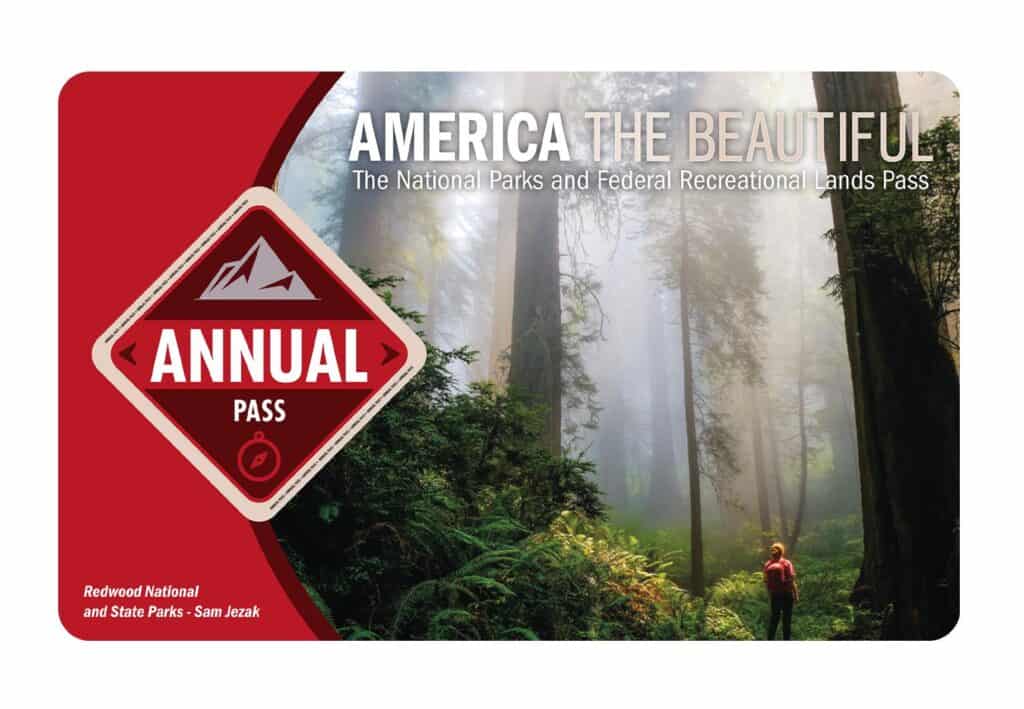 It costs $80 for a yearly America the Beautiful Pass. This gives you access to all national parks and federal areas that charge fees. The America the Beautiful Pass is well worth it!
I purchased my first one in 2016 and it's such a money-saver! Plus 10% of sale proceeds go to the National Park Foundation.
Tips for Visiting in Capitol Reef National Park
Capitol Reef is perfect for outdoor enthusiasts. There is something for everyone on this list and for different fitness levels. Also, note that it is dry and hot (in the summer), and make sure you know what you are getting into before you start. Here are a few tips for visiting Capitol Reef:
Bring a reusable water bottle and lots of water! Remember you are in the sun and you will need to drink lots of water. I love my LifeStraw Filtered Water Bottle. I can refill this bottle anywhere and it comes with a carabiner to connect it to my daypack.
Check the Weather – days over 100 degrees are very common. Make sure to check.
Hiking boots or sandals that will protect your feet! I love good shoes. I need all the support and help I can get. I actually love these sandals for hiking and also love these hiking boots.
Bring hiking poles for balance and to protect your knees. I know many experienced hikers (and even amateur ones) think that hiking poles are for old people who lose their balance. Actually, hiking poles can help when going down steep inclines or when scrambling over rocks. They are great to hike with even for the most experienced hiker.
Wear a sunhat. I feel like this whole post is about how high you are in the mountains and how much closer you are to the sun but it is so true. At elevation, you are closer to the sun and more likely to burn. Wear sun protection such as a sun hat and sunscreen.
Be aware of the wildlife. This is the Southwest and you will need to watch out for snakes and other wildlife such as moose or a bear. Please stay away from wildlife and do not feed them. I recommend carrying bear spray as well.
Start Early – If you want to avoid the traffic and the heat you will need to start your hike early. That way it will be nice and cool and the smog will not affect you either.
Leave no trace. If you are new to the concept of Leave No Trace it is all about preserving the environment to ensure it is in the same or better condition when you leave it. This means that you should stick to the trails and carry out everything that you carried in. This is a great explanation of the Leave No Trace principles!
Water shoes are great for water hikes– If you don't have a pair, I highly suggest it as they are affordable. I have an article on the pros and cons of several pairs of water shoes.
Bring Bug Spray and a snack: Be sure to bring everything you need including a snack like a protein bar plus BUG SPRAY.
Three Days in Capitol Reef National Park
Cassidy Arch
The Cassidy Arch trailhead is just 15 minutes from the Capitol Reef visitor's center, and because this hike is well-known, it's simple to find.
From the parking area, the Cassidy Arch hike begins with a few hundred yards of level track along Grand Wash. After a short distance, you'll notice the Cassidy Arch trailhead on your left. The elevation climb on this trail is immediate and rapid, as you can see from your trailhead perspective. You can download trails to use offline, and the app keeps track of your GPS location even when you're not connected to the internet, so you can be confident you're on the right track.
Once you've passed through the wash, the track gets more rudimentary, with cairns and desert wood marking the way. The track will eventually take you up, over, and around various Slickrock formations. If you follow the directions, you'll have a fantastic perspective of the Cassidy Arch! If you're not afraid of heights, you can climb up to the top of the arch for some spectacular views of Capitol Reef National Park!
You can also use the restrooms here before your hike, and there is lots of parking!
Grand Wash
For its accessibility, Grand Wash is one of the most popular hikes in Capitol Reef National Park. This trip is well-known for its narrow valley with sheer granite cliffs.
The hike to the narrows is about 1.2 miles long, and while the wash is mostly flat, it is full of streambed debris, therefore athletic shoes or hiking boots are recommended.
To access this trail, drive south from the Visitor Center for 3.5 miles until you reach the Grand Wash road. After there, turn left and follow the road until you reach the trailhead at the end.
Athletic shoes or hiking boots are recommended. The 2.25-mile route into Grand Wash is also suggested. You hike out the same way you came in for a total of 4.5 miles.
Sulphur Creek
Sulphur Creek is a great place to go if you're seeking some adventure. This journey takes you into a canyon, complete with waterfalls to see and streams to walk through, some of which are quite high! So be prepared to get soaked and protect any valuables from being ruined.
Because of the water element, this hike is believed to be similar to the Narrows at Capitol Reef. Similarly, like with many slot canyons, do not attempt this hike if the weather forecast calls for rain or storms, as flash floods can occur suddenly. Read up on this hike on the NPS website to make sure you're ready to take on this "path," and talk to rangers ahead of time to learn about the current circumstances.
Another thing to keep in mind about this hike is that it is only 5.8 miles one way. Otherwise, you'll have to walk 3.3 miles along Highway 24 if you don't have a car parked at either end. They don't recommend hiking both ways.
Hickman Bridge
Hickman Bridge is the location to go during your vacation to Capitol Reef National Park if you want to go on some short walks while taking in some beautiful canyon vistas. Near Torrey, this is a popular out-and-back track.
March through November is the best time to travel this route. This trail will reward you with a variety of wildflowers and stunning views if you hike it in June!
One of Hickman Bridge's most remarkable features is that it is well-marked, ensuring that no one gets lost. It's also quite easy to get to, as it's only two kilometers away from the Visitor Center. This 0.9-mile trip is still the most popular since it offers hikers a spectacular perspective.
Even though the trail isn't very long or steep, it does lead to some spectacular sites, including a massive arch, a small arch, and the remnants of a Fremont pit house. The place is quite popular throughout the spring and fall seasons, so get there early if you plan on coming during these periods. You'll be able to dodge crowds while also getting a parking spot this way.
Rim Overlook
The Rim Overlook Trail is not difficult, and it can be completed by any healthy adult or older child in good physical condition. Aside from rugged-terrain walking shoes, no further device is necessary. The hike is approximately 2 1/4 miles round trip on a well-maintained trail with an elevation gain of 1,100 feet. The round trip time for the course will be around two to three hours.
This hike is suitable for all adults and older children in good physical condition. The entire family will appreciate this amazing climb through the sandstone reef. This hike is especially beautiful in the fall when the orchards around Fruita are ablaze with color.
There is little shade and much of the route is in direct sunlight. During warmer weather, a hike in the early morning or late evening is recommended. Each member of your trekking group should bring at least one liter of water. This hike should be offered all year long.
Capitol Reef Scenic Drive
One of the most popular attractions in the park is the Capitol Reef Scenic Drive. This paved road runs for 7.9 miles (one way) and travels through some of the park's most scenic areas. From Fruita to Capitol Gorge Road, there is a scenic drive.
This drive along Utah Highway 24 from Loa to Hanksville and through Capitol Reef National Park is nonstop breathtaking scenery, from the green valley of the Fremont River to the dramatic geologic upheaval of the Waterpocket Fold in Capitol Reef to the wild shale and sandstone high desert mesas and buttes that spread out to the north of the rugged Henry Mountains. Loa and Hanksville are approximately 75 miles apart.
There are many stunning views of the rocks that make up Capitol Reef along this road, with various pull-offs along the way to take in the scenery. Here's where you can find out more about the road and what to expect along the way!
This, however, is the park's fee-based area. Before you begin this adventure, you must pay at the payment station.
Best Views in Capitol Reef National Park
Cathedral Valley
Cathedral Valley is located in the rugged and remote northern portion of Capitol Reef National Park.
Few people travel such a long distance to see the valley's sandstone monoliths, colorful Bentonite hills, and vast desert splendor. If you prefer getting away from the crowds and exploring the backcountry, the Cathedral Valley Loop is a must-do on your bucket list.
For its views, this route appeals to those who consider themselves to be environmental and cultural enthusiasts. The trail is available all year and visitors can have a self-guided 'road trip' on it! The road is approximately 60 miles long and is free to travel.
The Upper Cathedral Valley Route's most popular stop is the intriguing Temple of the Sun and Temple of the Moon, two gigantic rock monuments visible from the trail.
Fruita District
Near the Visitor Center and campground are historic fruit orchards with cherry, walnut, almond, pear, plum, mulberry, apricot, apple, and peach trees.
In the late 1800s, pioneers were the first to cultivate them. Fruita was developed by pioneers who had successfully produced a variety of fruits and other crops. The park preserves items from that era that are considered historically significant.
From late March to early May, you may see a variety of trees in bloom, starting with cherry trees at the end of March and finishing with apples in early May. Harvest season begins in June and lasts until early September, depending on the tree. Visitors can pick fruit and pay for it at self-pay stations during the season.
Petroglyphs
There are some stunning petroglyph figures along a sheer cliff that borders Hwy 24 just east of the Capitol Reef Visitor Center. The figures depict a wide range of rock panels, each with its own set of images.
A road sign marks the spot where a parking turnout can be found. Boardwalks and viewing platforms have been created to make it easier for people to see the figures.
You can infer information about a variety of shapes from the gorgeous depictions, including anthropomorphic (human-like) people, wildlife, birds, tools, and more esoteric, abstract objects. Other Native American tribes in the area were less prolific with their rock painting than the Fremont.
Rock art is a must-see feature along the park's main highway. More rock art figures can be found in the backcountry, as well as another rock art panel near Capitol Gorge.
Strike Valley Overlook
Strike Valley Overlook at Capitol Reef National Park is another breathtaking location. From the overlook, which is perched on a steep sandstone cliff, you can see the Waterpocket Fold.
This hike is rated as easy by Capitol Reef National Park. The climb is safe for healthy adults and children; however, the site can get quite hot in the summer.
From this vantage point, you're looking out over one of the water pocket fold's edges. About 150 million years of geologic history may be seen from here. It's a gorgeous, colorful view as you stare out over Navajo and Entrada sandstone, Mancos Shale, Carmel Formation, and various more layers of sedimentary rock.
The 6-mile out-and-back hike to Strike Valley Overlook is moderately trafficked. It contains some gorgeous wildflowers. In addition to hiking, the trail can be used for natural adventures and off-road rides. The best time to visit is from March through November.
Panorama Point
Near Capitol Reef National Park's west entrance, this short family-friendly route leads to a lookout with a 360-degree panoramic vista.
While the trail to Panorama Point's summit is only around 100 yards one way, it continues a short distance to the plateau's end for those who desire to continue exploring. This hike is suitable for children and adults of all ages and fitness levels.
Begin hiking south on the well-worn Slickrock track from the parking lot. On the peak, there's an exhibit highlighting the park's very clean air, which adds to the stunning views you're about to see. From the top, it's easy to see how this place got its name. There isn't a bad view in any direction.
The trail travels through a rocky outcropping with fascinating and 'melted' rock formations before continuing to another mesa. Continue going until you reach the plateau's end, where you'll be rewarded with even more amazing vistas.
How to get around – car
Although you can drive directly through Capitol Reef, the trails aren't connected, so driving in your vehicle is the best way to get around. If you're road-tripping across Utah's National Parks, you'll need a rental car, so plan to drive to all of your trails, views, and historic sites. To view the final stop on this Capitol Reef itinerary, you'll need a high clearance vehicle, which is well worth the extra expense of the rental add-on.
You won't be able to get there without one, so make sure you have a vehicle with enough clearance and 4WD capability.
Day 1 Capitol Reef Itinerary
Hike to Cassidy Arch in time to see the sunrise. Stroll across Grand Wash until you reach the Narrows (1.5 miles in) before turning around and moving back to Fruita.
The Fruita Historic District is a must-see. While you're there, take a stroll around the orchards and pay a visit to the schoolhouse. If you want something more substantial to go with your pie, there are numerous fantastic picnic places in this area.
Spend the afternoon traveling around Scenic Drive. Take it to the end, then turn right onto Capitol Gorge Road. This is a 2.3-mile gravel road that winds its way through a canyon, providing spectacular vistas along the route. It is designed for vehicles that are less than 27 feet in length. The Pioneer Register is 1.5 miles round way from the end of this road at Capitol Gorge.
Hike to the Hickman Bridge and then to the Rim Overlook. If you're feeling particularly adventurous and have plenty of time, you may even try hiking to Navajo Knobs.
Return to Fruita and stop at the Gifford Homestead for a slice of pie. Take in the scenery along Highway 24 to round out your day. Hike to Hickman Bridge if you still have energy after seeing the petroglyph panel (1.8 miles round-trip, moderate difficulty, 2 to 3 hours). From Panorama and Sunset Points, take in the sunset or late-afternoon views. Torrey is a great place to have dinner.
Day 2 Capitol Reef Itinerary
One of Utah's best backcountry experiences is driving through Cathedral Valley. The Cathedral Valley Loop, located north of the historic Fruita district, is a 58-mile beautiful journey. Few people make the trip out this distance to witness the sandstone monoliths, colorful Bentonite hills, and immense desert beauty of this valley. But that's part of what makes it so fascinating. The Cathedral Valley Loop is a fantastic drive to add to your bucket list if you enjoy getting away from the crowds and exploring the backcountry.
This loop has no paved roads, so you'll need a high-clearance vehicle, and a 4×4 is strongly recommended.
The Temples of the Sun and the Moon, as well as the views of Cathedral Valley and the South Desert and the opportunity to choose from numerous short hikes throughout the loop, are the highlights of this journey.
It takes an entire day to drive the Cathedral Valley Loop. You can cut the distance by merely visiting the Sun and Moon Temples. This takes around a half-day. You can use your extra time to go hiking in Capitol Reef.
Day 3 Capitol Reef Itinerary
Looping the Fold is similar to Cathedral Valley in that it takes you into a remote area of the park on gravel roads. Do this Add this day to your Capitol Reef National Park schedule on the 3rd day if you enjoy hiking through short, easy slot canyons.
This picturesque trip takes you into Capitol Reef's remote southern part. This drive will take you around a portion of the Waterpocket Fold, a nearly 100-mile-long curve in the Earth's crust. When you Loop the Fold, you'll see desert landscapes, slot canyons, colorful bentonite, and sandstone hills, and marine fossils, to name a few things.
The Burr Trail Switchbacks, climbing Surprise and Headquarters Canyons, driving through Long Canyon, and taking in the view from Strike Valley Overlook are all highlights of this adventure.
This journey takes you one full whole day.

Recent Posts