15 Tips for Visiting Grand Teton in May
May in Grand Teton: Are you thinking of visiting Grand Teton in May? May is a wonderful time to visit Grand Teton National Park.
May is one of the busy months of the year to visit Grand Teton but I have included tips and tricks for visiting that will help you plan your trip.
In May, there are plenty of spring activities. Every month is unique and different in the park so make sure to take advantage of the days.
Thank you for supporting this website written by an American. This post may contain affiliate links. This means I earn a small commission on these links at no extra cost to you.
National Park Entrance Fees
To enter the National Parks, you'll need to pay an entrance fee or have a National Parks Pass also known as American the Beautiful Pass.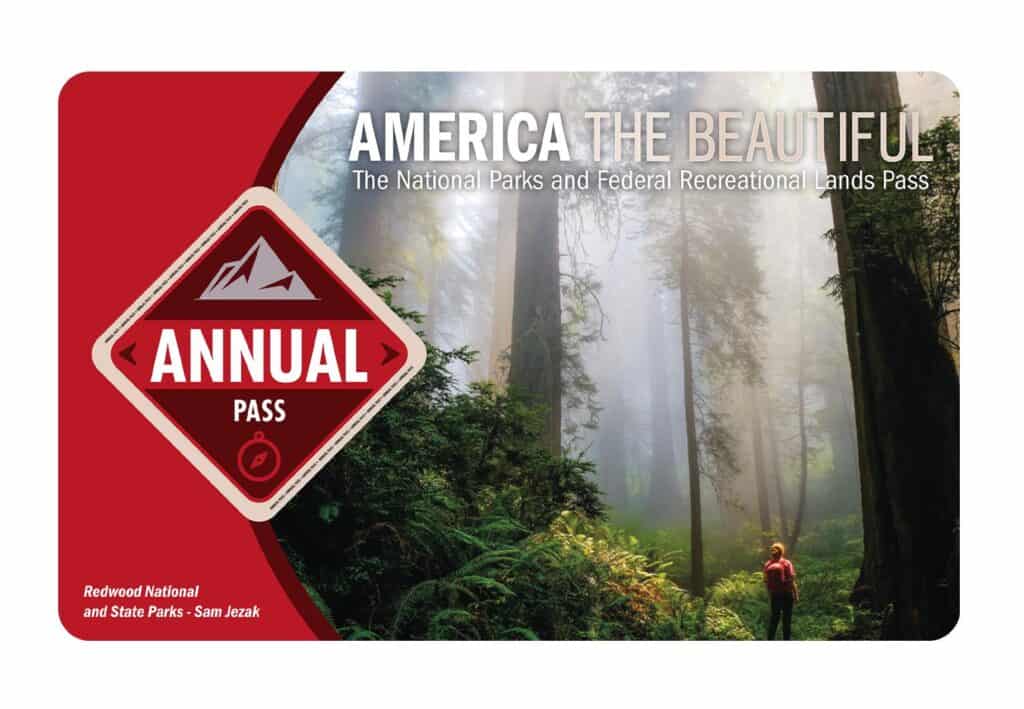 It costs $80 for a yearly America the Beautiful Pass. This gives you access to all national parks and federal areas that charge fees. The America the Beautiful Pass is well worth it!
I purchased my first one in 2016 and it's such a money-saver! Plus 10% of sale proceeds go to the National Park Foundation.
Tips for Visiting Grand Teton National Park
Grand Teton National Park is perfect for outdoor enthusiasts.  There is something for everyone on this list and for different fitness levels.  Also, note that it is dry and hot (in the summer), and make sure you know what you are getting into before you start.  Here are a few tips for visiting the Grand Teton:
Bring a reusable water bottle and lots of water! Remember you are in the sun and you will need to drink lots of water. I love my LifeStraw Filtered Water Bottle. I can refill this bottle anywhere and it comes with a carabiner to connect it to my daypack.
Check the Weather – days over 100 degrees are very common. Make sure to check.
Hiking boots or sandals that will protect your feet! I love good shoes. I need all the support and help I can get. I actually love these sandals for hiking and also love these hiking boots.
Bring hiking poles for balance and to protect your knees. I know many experienced hikers (and even amateur ones) think that hiking poles are for old people who lose their balance. Actually, hiking poles can help when going down steep inclines or when scrambling over rocks. They are great to hike with even for the most experienced hiker.
Wear a sunhat. I feel like this whole post is about how high you are in the mountains and how much closer you are to the sun but it is so true. At elevation, you are closer to the sun and more likely to burn. Wear sun protection such as a sun hat and sunscreen.
Be aware of the wildlife. This is the Southwest and you will need to watch out for snakes and other wildlife such as moose or a bear. Please stay away from wildlife and do not feed them. I recommend carrying bear spray as well.
Start Early – If you want to avoid the traffic and the heat you will need to start your hike early. That way it will be nice and cool and the smog will not affect you either.
Leave no trace. If you are new to the concept of Leave No Trace it is all about preserving the environment to ensure it is in the same or better condition when you leave it. This means that you should stick to the trails and carry out everything that you carried in. This is a great explanation of the Leave No Trace principles!
Water shoes are great for water hikes– If you don't have a pair, I highly suggest it as they are affordable. I have an article on the pros and cons of several pairs of water shoes.
Bring Bug Spray and a snack: Be sure to bring everything you need including a snack like a protein bar plus BUG SPRAY.
Where to stay near Grand Teton National Park
The Grand Teton makes for a great weekend escape. Fresh air, beautiful scenery and being in nature does a world of good for the soul. I recommend staying as close to the park as possible and even treating yourself with a cabin with a spa pool to relax at night.
If you are taking a road trip remember to reserve a car in advance using Discover Cars .
15 Things to do in Grand Teton National Park in May
Grand Teton National Park: Self-Guided Tour
See a natural wonder of the world in person on this self-guided driving tour of the Grand Teton National Park.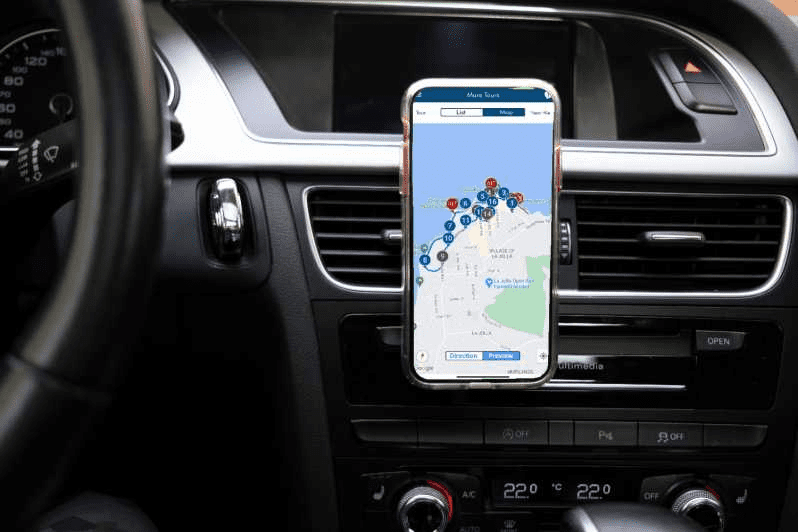 This self-guided driving tour takes you to all the best vistas, hikes, and attractions in Grand Teton.
Embark on a self-guided tour of Grand Teton National Park using an app that functions as your guide, audio tour, and map. Discover the park's most spectacular lookouts, learn about its history, and get to know the local wildlife.
Craig Thomas Discovery and Visitor Center
The 22,000-square-foot, $22 million Craig Thomas Discovery & Visitor Center, also known as the Moose Visitor Center, was constructed in 2007 to inspire visitors with the magnificence of the Teton Mountains.
The vast floor-to-ceiling windows in the center allow visitors to see the impressive mountains. A documentary on the park is shown in the facility's on-site theater in addition to the usual maps, information about hiking routes, and ranger activities. At the on-site bookstore, you can buy souvenirs, and the permits desk is where you can get permits for boating and other activities.
Given that it has so much excellent information and displays, the Craig Thomas Discovery & Visitor Center is a must-visit. The exhibits offer fascinating details about the native inhabitants and the park's geological history. Along with thorough maps of the area, visitors can view a collection of Native American artifacts from the Vernon Collection.
Chapel of the Transfiguration
The Chapel of the Transfiguration, which is situated outside of Moose, not far from Mormon Row, is one more of the park's several important historic attractions.
The Teton Range can be seen magnificently from the pews of the small wooden chapel, which is what makes it so spectacular and worthwhile to see.
The charming chapel, constructed in 1925 almost completely out of wood, has a lovely rustic look and feel. In addition to an appealing little entrance canopy, the complex has a modest bell tower and a sacristy with aspen pews, a hand-hewn altar, and stained glass windows.
Its main attraction is certainly the breathtaking view from the sizable window behind the altar, which beautifully frames the majestic Cathedral Group of hills in the distance.
Snake River Overlook
The best way to experience Grand Teton National Park in April is to go to Snake River Overlook.
Unquestionably, one of the best things to do in Grand Teton National Park is to visit Snake River Overlook. It's worth a quick trip to soak in the breathtaking views and get a feel for the area. This area is beautiful in the morning as the sun slowly rises over the mountain peaks.
You might be familiar with the sight through Ansel Adams' photographs, which contributed to the national park receiving more visitors. The breathtaking scene displays the Snake River meandering towards the mountains and the Teton Range in the distance.
Since Adams took the picture almost 70 years ago, you won't get the same view. Even though the trees have become big enough to partially enclose the river, it is still lovely and magnificent all year round.
Teton Park Road
Teton Park Road travels primarily through open space covered in grass and sagebrush, similar to the main road into Grand Teton National Park, but it is considerably closer to the forested lower slopes of the mountains. The 21-mile road includes trailheads, picnic spots, picturesque pull-outs, and several side roads as it travels from the park headquarters at Craig Thomas Discovery Center at Moose Junction.
The Moose-Wilson Road splits out to the south just past the center and leads to two trailheads: Death Canyon and Granite Canyon, the latter of which is in the middle of a 1.5-mile gravel portion that is not suitable for RVs. These two are the primary entry points into the southern Tetons, and day hikers are less likely to use them than backpackers and climbers.
Two medium-sized lakes (Taggart and Bradley), both of which are reasonably accessible on a two-or three-hour round trip, can be reached from the first trailhead along Teton Park Road.
Although the path is unpaved and often requires a 4WD vehicle, the neighboring River Road forks off to the east and follows the Snake River northward for about 5 miles. This offers a decent chance of observing bison and elk. The potholes, a collection of saucer-shaped depressions brought on by melting glacial ice, are also present along the road.
Jenny Lake
Jenny Lake is one of the national park's crown treasures. A day of hiking, picnicking, boating, or swimming is made even better by the sparkling clear, pristine glacial water set against the most beautiful mountains on the planet.
You may park and ride the ferry across the lake to Hidden Falls and Inspiration Point, where you can hike to visit these two renowned tourist attractions.
Jenny Lake also serves as the starting point for several backcountry hikes into the Tetons' interior. Hike to Forks of Cascade Canyon, Lake Solitude, or Hurricane Pass with your tent and belongings. Serious hikers who enjoy putting in the miles are always ecstatic to complete these hikes.
Signal Mountain
One of the two lodges in the park, Signal Mountain Lodge, which is located on Jackson Lake, offers fresh mountain air and the untamed environment of Grand Teton National Park.
Check into one of the many accommodation options, which include rustic cabins with gas fireplaces, lovely getaways with lake views, and country rooms.
In addition to a variety of food establishments like the Trapper Grill, Peaks Restaurant, and Leek's Pizzeria, this family-friendly resort also features a marina with boat rentals, gift shops, a general store, beautiful boat rides, public showers, and a laundromat.
Although the lodge has a history dating back to the 1920s, significant upgrades and renovations have been made—and are still being made—to make it an exceptional lodging option within the park that offers both classic charm and contemporary comforts while also preserving the park's natural surroundings and beauty. Your family will surely enjoy their time at Signal Mountain Lodge while exploring everything the Grand Teton National Park has to offer.
Seasonal hours of operation for Signal Mountain Lodge are from mid-May through mid-October. Seasonally, the marina is open from the middle of May through the middle of September.
Jackson Lake
Jackson Lake, a natural haven ideal for boating and fishing, is situated close to Jackson Hole in Wyoming. The lake draws a large number of visitors during the summer and provides a variety of different recreational opportunities.
Many Park visitors enjoy spending time outside at Jackson Lake in the lovely Grand Teton National Park because it is a great place for boating and fishing.
You will admire the scenery that appears to change only with the seasons, although the earth is still being shaped by strong geologic forces. The Teton Range is flanked by other mountain ranges that were formed at various times and by various factors. It is situated at a geologic junction. In the past and the future, glaciers, earthquakes, and volcanoes have all contributed.
Jackson Lake is located in Grand Teton National Park, south of Yellowstone National Park, off of Highway 89. Although it is accessible all year long, you must avoid damp parts, and open water, and keep an eye out for lake overflow areas when ice fishing on the lake since the ice may be unstable.
Colter Bay
For a reasonable price, Colter Bay Village provides a fantastic Grand Teton National Park experience. This property is one of two that stand on the beaches of Jackson Lake, the largest lake within the park, and is a great family-friendly property with numerous activities. The area is located on the lake's northern coast and provides a range of activities, including canoeing, kayaking, horseback riding, guided fishing trips, picnic sites with grills, swimming beaches, and dinner cruises.
Consider lovely log cabins for your accommodation and take advantage of the marina, two restaurants, laundry facilities, bathing facilities, gift shops, and other amenities. Similar to a family summer camp, this is the perfect setting for making lifelong memories of your vacation.
Early to mid-May through the end of September is the seasonally open period for Colter Bay Village, whereas late May through the end of September is the seasonally open period for the marina.
Headwaters Campground
At Flagg Ranch, the Headwaters Campground is surrounded by mountains in a magnificent wooded setting. Headwaters Campground at Flagg Ranch, located in a lovely forest near the Snake River, is an excellent location to camp between Yellowstone National Park and Grand Teton National Park.
Given that Yellowstone National Park and Grand Teton National Park are both just a short distance apart, camping at Headwaters Campground offers you the best of both worlds. You could spend months exploring everything there is to do and see in both of these parks.
There are trails close to this campground in a spruce-fir forest that lead to the Snake River, which is just a quarter-mile away. River fishing is great. In this area, horseback riding in the backcountry and hiking are also both popular activities.
A restaurant, a gift shop, and a convenience store are located nearby.
Rockefeller Parkway
What a wonderful way to get from one of your favorite places to another. To get from Grand Teton Park to Yellowstone National Park, take the Rockefeller Parkway.
Visitors from all over the world have cherished the picturesque landscapes and had the chance to admire the gentle slopes, thick woods, and unique volcanic outcroppings along the Snake River. The best places to see wildlife are in naturalistic environments.
The Rockefeller Parkway connects Grand Teton and Yellowstone National Parks, two well-known vacation spots, giving you the chance to experience both a breathtakingly beautiful drive and the spectacular surrounding splendor when visiting these parks. Your path to nature's treasures is the Rockefeller Parkway, located in the center of the park system.
You might see some of the wildlife that inhabits this area while you drive. Seeing bison graze in meadows while driving is always exciting. From the depths of the woodland, deer gaze out at you.
John D. Rockefeller Jr. Parkway honors the lifelong environmentalist who made significant contributions to national parks. You'll be happy you chose this route as you and your family drive down the Rockefeller Parkway, taking in the views and sounds of nature.
Willow Flat
This is a fantastic hike for visitors staying at Jackson Lake Lodge or in the Colter Bay region. The route passes across open meadows and offers little in the way of shade, so you should undertake this on a cooler day. Additionally, because the snow melts early in the season and stays away later, this route is great for a hike in the spring or fall.
This hike is nevertheless fairly enjoyable even though it is almost entirely on doubletrack, especially for people who get anxious on some of the park's more secluded trails.
This hike, which is typically done as an out-and-back, might also be easily shuttled.
Middle Pilgrim Creek
Given Grand Teton, Middle Pilgrim Creek, which runs through some of the most remote, grizzly-infested wilderness in the US and is because of Grand Teton, is nestled between Wildcat Peak and Bobcat Ridge.
Middle Pilgrim Creek Trail ascends as the creek descends, first slowly and then more quickly, beginning at the parking area off of Pilgrim Creek Road and continuing until it intersects with Wildcat Peak Trail. But before this junction, you'll go around West Pilgrim and Pilgrim Trail, and shortly after that, you'll leave the shade of the trees and enter wildflower-filled fields.
After crossing Wildcat Peak Trail, Middle Pilgrim descends to Arizona Creek Trail at a manageable rate.
Mormon Row
In the 1890s, many Mormon families relocated from Salt Lake City to Jackson Hole and set up homesteads in Grand Teton National Park. The long-gone Mormon Row community is listed on the National Register of Historic Places.
The most recognizable vista of the area is of the wooden barns with the Teton Range in the distance. Popular photography and tourist location is Mormon Row.
The two most visited locations in this area are the T.A. Moulton Barn and the John Moulton Barn. They carry the Moulton family's name, who built them.
The Mormon Row Historic District in Grand Teton is a wonderful place to start the day. The early morning sunshine shortly after sunrise illuminates the iconic barns and the stunning Tetons behind them.
Antelope Flats Road
A magnificent drive through sagebrush flats and across undulating grasslands is Antelope Flats Road. Among the breathtaking views in this area are the Gros Ventre Mountains, Blacktail Butte, and historic Mormon Row. You will also have unhindered views of the Jackson Hole valley. Don't overlook the Cathedral Group of the Tetons, which is located to the west and includes the Grand, Mount Owen, and Teewinot at its heart.
The road is level and only 8 to 10 miles long, making it a great family bike trip. Teton Mountain Bike Tours offers guided rides, but you can also just drive around and enjoy the scenery. Always be vigilant for cyclists making their way.
The Antelope Flats Parcel is essential to the continued existence of numerous wildlife species. Pronghorn, bison, and the greatest population of elk in the world all use this area as a major migration route. Additionally, it is an important location for bird breeding and nesting.
Two miles north of Moose Junction is where you'll find Antelope Flats Road. When you get to Mormon Row, turn right at the three-way intersection to go around Kelly and the Gros Ventre campground.
Gross Ventre Campground
Gros Ventre Campground is a top choice for those who like to incorporate a visit to a nearby town and make use of the services offered there. It is located along the river beneath the cottonwood trees. Gros Ventre is open from mid-May to early October and features a variety of species and stunning scenery.
The campground at Gros Ventre, which translates to "big belly" in French, is extremely gorgeous. It is surrounded by cottonwood trees and offers breathtaking views of Blacktail Butte and the Teton Mountains.
Since bison, moose, mule deer, and a variety of birds are known to frequent the area, the campground's location close to the Gros Ventre River has some of the best prospects in the park for wildlife sightings.
The Gros Ventre River has an abundance of cutthroat trout, brook trout, and whitefish for serious anglers. Although none of Gros Ventre's campsites are on the river, they are all close by.
Both tent camping and dry RV camping are available at the campground. There are 279 individual campsites, 4 big group sites, 39 electric-only sites, 10 of which are ADA accessible, and other camping facilities. The campground also has two dump stations with limited use availability. For details on usage, enquire with the campground personnel when you arrive.
Recent Posts